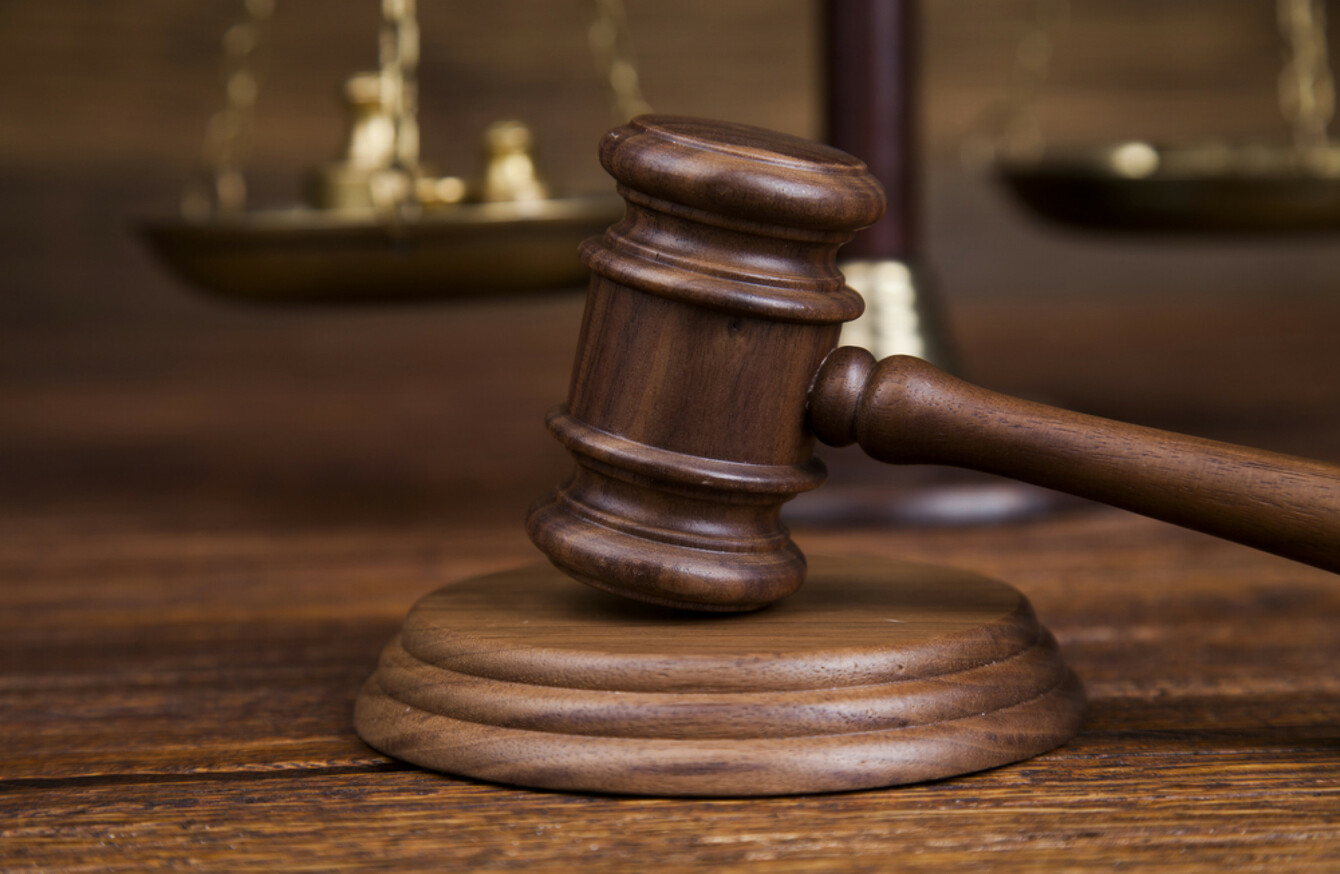 Image: Sebastian Duda via Shutterstock
Image: Sebastian Duda via Shutterstock
A DISTRICT COURT judge has said prolonged vile and evil abuse hurled at gardaí by an arrested retired sergeant was the worst he had ever heard.
Joseph Kiely (63) of Old Golf Course Road, Tullycullion, Donegal Town claimed to have a cancer curse. He told three gardaí they would die of cancer within five years. The defendant also told a woman into whose car he crashed that cancer would visit her. Tragically, the woman has since died of cancer.
Yesterday's sitting of Donegal District Court heard that Kiely was arrested for drink driving following a collision at Quay Street, Donegal Town on 11 October 2015.
Sergeant Oliver Devaney attended the scene along with Garda Sean Rogers.
They found a Ford Mondeo driven by Shirley Walsh of Ballintra in the main carriageway approaching Donegal Town. Kiely's Nissan Almera was at a right angle to the Mondeo. Both cars were damaged. Kiely had been exiting a carpark when he collided with Walsh.
Sergeant Devaney said: "I spoke to him and asked him for his driving licence. He said 'This is a set-up. It is orchestrated. She crashed into me.'"
Both drivers were then breathalysed. Walsh passed the roadside breath test, while Kiely failed.
Sergeant Devaney arrested the defendant.
"He said the to the lady in an aggressive tone 'Cancer will visit you,'" said the sergeant.
Kiely was taken to Donegal Town Garda Station. During the obligatory 20-minute observation period which precedes a blood, breath or urine test, Kiely was highly abusive.
Sergeant Devaney said: "He told me 'Cancer will visit you.  I have the power of cancer over you. Your offspring will get cancer. You will all be dead within five years.'"
The comments were aimed at Garda Rogers, Garda Doherty who was also present, and Sergeant Devaney.
Garda Rogers then gave evidence.
"He said he had the tinker's cancer curse that he got in a dark place in Connemara," said the garda.
He said if I had offspring they would all die kicking and screaming of cancer. And he said I would die of cancer within three years.
Kiely signed all documents at the station with the words "cancer curse".
When the test was carried out, Kiely showed a reading of 51mcg of alcohol per 100ml of breath.
Changed
Counsel for the defence Sean McGee acting for solicitor Catherine Boner of JP Sweeney & Co asked Garda Rogers if he had ever worked with Kiely.
The garda replied that he worked under Kiely when on overtime shifts. He said as a sergeant, Kiely had been kind and intelligent. But something had changed in the intervening years.
In considering sentence, Judge Kilrane said: "I was in practice for 34 years as a solicitor and for almost 10 years I have been in my present position. I have never heard such vile utterances out of anyone in custody. Shocking, vile abuse and not a murmur of apology.
"It is the worst I have ever come across."
Under oath, Kiely claimed gardaí turned a blind eye to his being harassed. He told the court that he had submitted a 100-page file to Garda HQ on the matter of a campaign of intimidation.
He did not apologise for his comments.
The judge sentenced Kiely to two months in prison, fined him €500 and disqualified him from holding a driving licence for two years.
"The reason for the sentence is the extreme aggravating factors on the night in question," said Judge Kilrane.