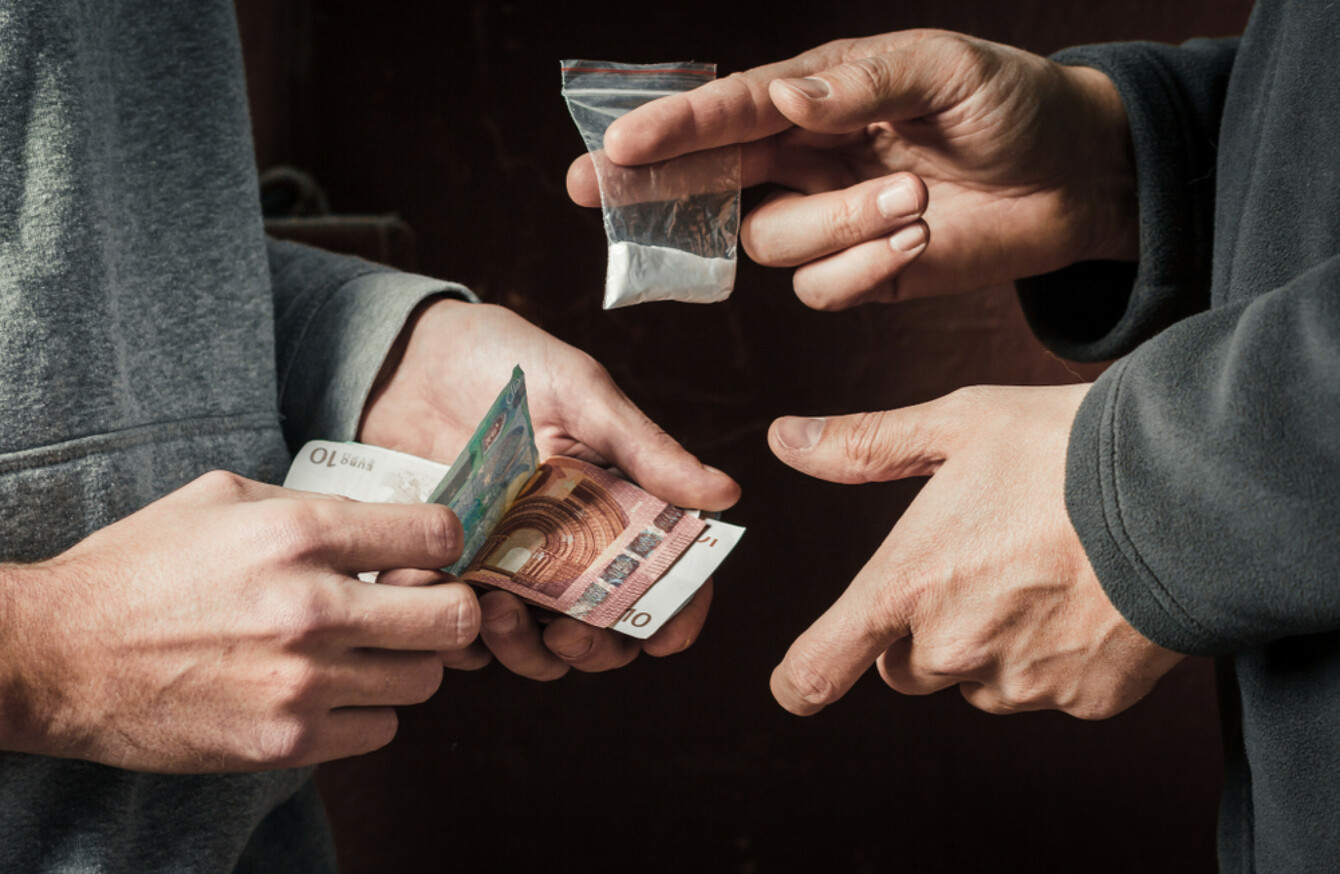 Image: Shutterstock/Pro_Foto
Image: Shutterstock/Pro_Foto
A DRUG UNIT based in west Dublin has lost 85% of its members in five years due to retirements and promotions. 
The Dublin Metropolitan Region (DMR) West's L Division which comprises of Ballyfermot, Clondalkin and Rathcoole now has just two drug unit members – down significantly in the last five years.
A number of promotions and retirements have resulted in the demise of the unit in the district. In previous years, the L District's drug unit had two sergeants and more than 10 garda members attached to it. 
Sources have told TheJournal.ie that the net result of the depleted force has meant there are young men dealing in these areas with impunity. 
However, gardaí have been able to secure significant seizures in the region with the help of other units tackling organised crime. National units as well as detective and organised crime units have garnered significant results in the region.
For example, members seized heroin, cocaine and cannabis worth an estimated €920,000 two weeks ago.
Around 23 kilos of herbal cannabis was seized in the grounds of an apartment block during a handover.
A follow-up search in one of the apartments resulted in the seizure of 1kg of heroin, 3.5kgs of cocaine and 10kgs of cannabis resin.
These raids were carried out by gardaí based in the Ballyfermot/Clondalkin Detective & Drugs Units carried out the operation as part of an ongoing operation targeting a West Dublin drugs gang. Sources have said the two remaining drugs unit gardaí have been merged into the detective unit. 
The national units are attempting to stop and disrupt the supply of drugs into Ireland. They are targeting major traffickers. However, gardaí have voiced their anger to management about the lack of resources on the ground at a local level. These are the members who target the low-level dealers who are the cause of much of the anti-social behaviour around pockets of west Dublin.
Despite these significant successes in large scale operations, sources have indicated that it is the low-level dealing and surveillance which has been crippled due to the reduction in the number of members. 
Ballyfermot councillor Daithí De Róiste told TheJournal.ie that lawlessness in his ward is spiralling out of control. 
He said: "Gardaí need resources to do their jobs properly. It's as simple as that. We have seen the huge successes that gardaí have had with tackling organised crime. This is testament to the men and women of the force who carry out their duties on a day to day basis. 
"But for a district that has a lot of problem with drug crime to lose a significant number of drugs unit members is worrying. 
#Open journalism No news is bad news Support The Journal

Your contributions will help us continue to deliver the stories that are important to you

Support us now
"It's great to see the big seizures coming through and it's a brilliant achievement for gardaí involved in these units. But there's rampant dealing in big parts of my area. There's not enough boots on the ground if you like. Getting the smaller dealers stops anti-social behaviour.
"Its appalling that resources are being ripped from drugs squads in our area at a time when the scourge of drugs is at its highest and decimating our community. Drugs gangs are now operating without fear of being apprehended.
There's a lawlessness emanating on levels not quite seen before in this city.
Asked for a comment on the dwindling number of drug gardaí in that specific district, a spokesperson for garda management said:
"An Garda Síochána is committed to providing the best possible policing service to the people of Ireland within the resources available. The national economic climate requires the best possible use of all organisational resources within An Garda Síochána and in line with this regularly assesses the organisation's capabilities and the deployment of those resources to provide a policing service.
"The needs of the community and the ability of the organisation to contribute to Public Safety, Public Service and Community Protection remains the foremost consideration of An Garda Síochána."