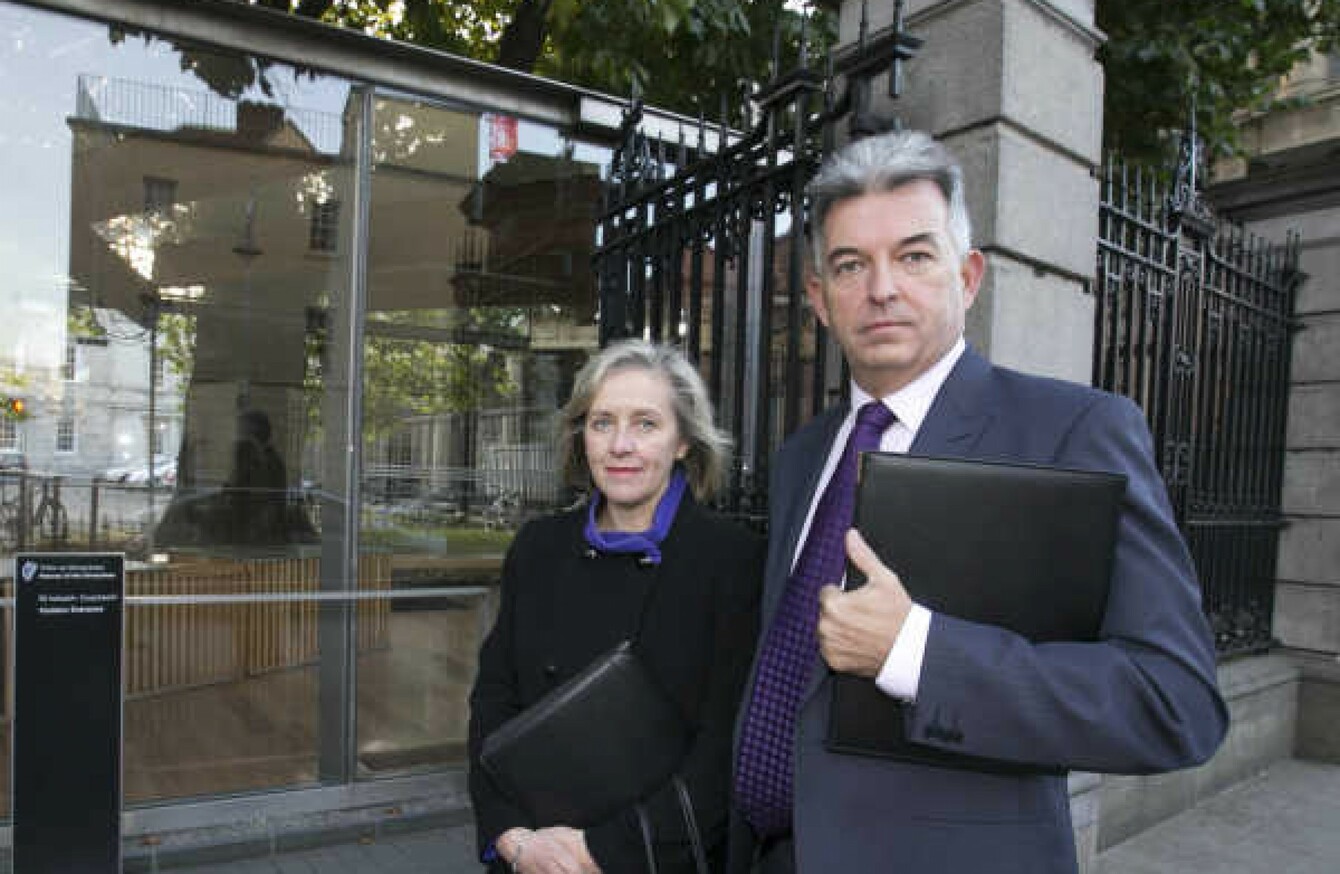 Garda Siochana Inspectorate Acting Deputy Chief Inspector Eimear Fisher and Deputy Chief Inspector Mark Toland
Image: Sam Boal/RollingNews.ie
Garda Siochana Inspectorate Acting Deputy Chief Inspector Eimear Fisher and Deputy Chief Inspector Mark Toland
Image: Sam Boal/RollingNews.ie
THE GARDA INSPECTORATE has expressed concern about the process for recording crimes reported to gardaí, revealing some stations have no system for this.
Deputy Chief Inspector Mark Toland appeared before the Oireachtas Justice Committee this morning, where he referenced the recent CSO report which found 16% of crimes reported last year were not recorded on the Pulse computer system.
He said this makes it "impossible" to audit the number of crimes.
"Most disappointingly, and the worry for me, is where a member of the public walks up to a guard in the street [or] rings up and reports a crime, that is not always ending up on the crime reporting – on the Pulse system – and that is a real worry," he said.
It's impossible for senior managers in the guards to know exactly how busy they are if they're not recording every time a member of the public rings up to report an assault or a public order incident and it's really difficult then to decide how many guards you actually need if you don't know how busy you are.
Toland said there was now a more robust system in place and he hoped for a more positive report from the CSO next year.
He also told the committee that An Garda Síochána is 30 years behind other police services in terms of investment in technology.
'Culture inhabiting change'
Toland said civilianisation of the force was "woefully slow". He estimated there are around 1,500 serving gardaí in non-operational roles that could be moved to frontline policing and replaced by civilian staff.
We found that people are not always on duty at the right times, in the right places and doing the right things.
"We believe that front-line services are not prioritised and protected."
Toland told the committee the Inspectorate wanted the power to carry out unannounced visits to garda stations, as now they have to give three months' notice.
He said the inspectorate would be fair if given this power, but should be able to "turn up and get a reality check".
Toland said, "The current Garda culture is inhabiting change" but added that there is a 'can do' sense of duty.
"While staff identified positives such as a 'can do' culture and a sense of duty, many described the organisation as insular, defensive, with a blame culture where many leaders are reluctant to make decisions and to speak up."