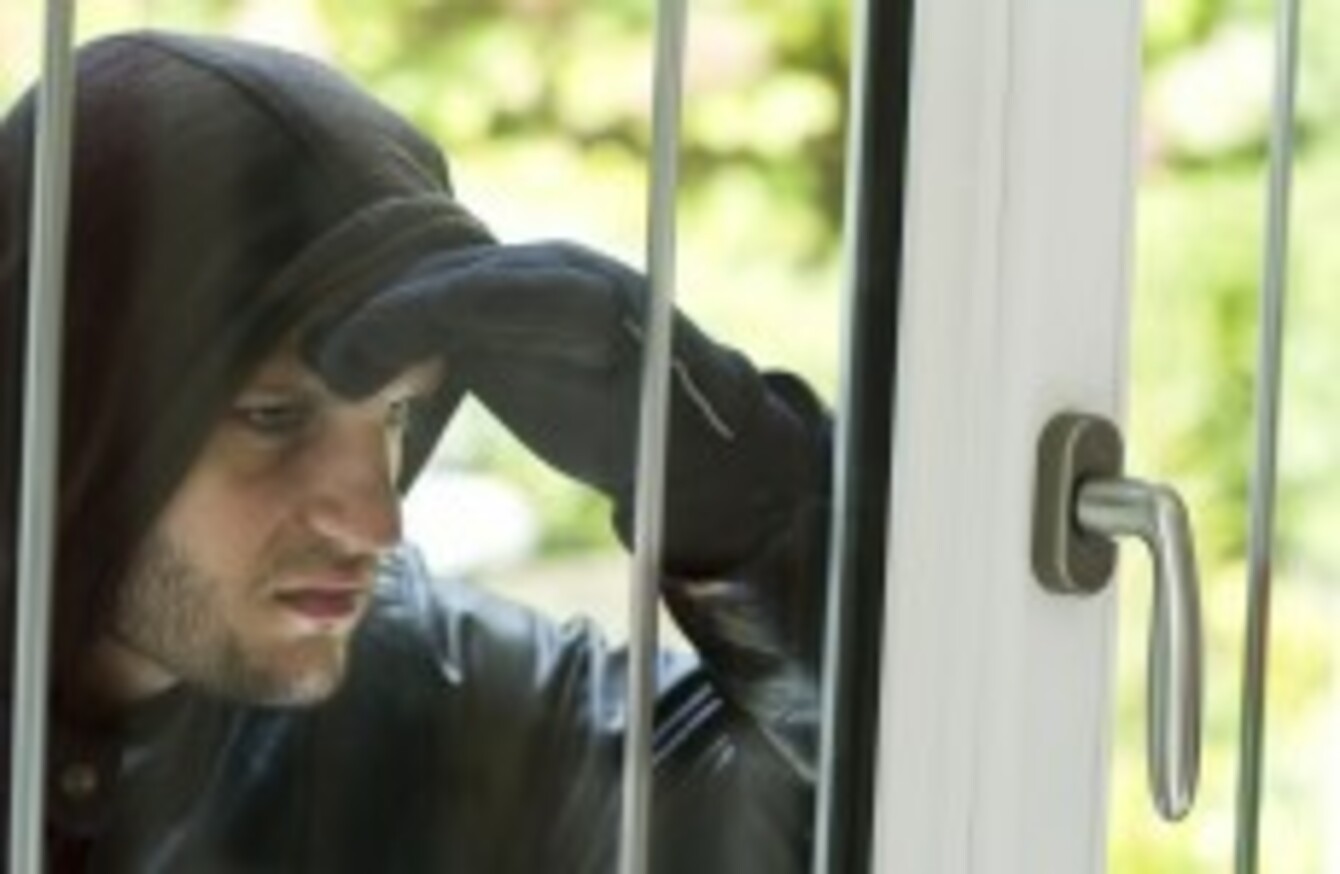 Image: Shutterstock/sdecoret
Image: Shutterstock/sdecoret
GARDAÍ HAVE ISSUED advice to help members of the public to stay safe in their homes.
This is a seasonal warning with a rise in burglaries expected coming into the winter months.
Speaking about this, Sergeant Kelvin Courtney from the National Crime Prevention Unit, said, "Burglaries can happen at any time, on any day. However it is important to note that the number of residential burglaries that occur between the hours of 5pm and 10pm, fluctuate throughout the year; depending on the levels of darkness."
Increase in break-ins 
Last November there was twice as many burglaries between the hours of 5pm and 10pm when compared with the same time periods in June of 2014.
As the darker evenings can make homes appear vacant, the public are advised to keep their lights on during these hours to discourage potential intruders.
The 'Supporting Safer Communities' campaign is focused on burglary, crime prevention and reduction of crime.
What else can be done?
One key piece of advice is to use timers on lights around the home. These can be used to switch lights on and off periodically to create the impression that someone is at home.
Neighbours should be asked to open and close cuirtains periodically and remove any build up of post.
Car and house keys should also be removed from visible areas.
For more advice on how to keep your house safe, the Garda home security checklist can be viewed here.