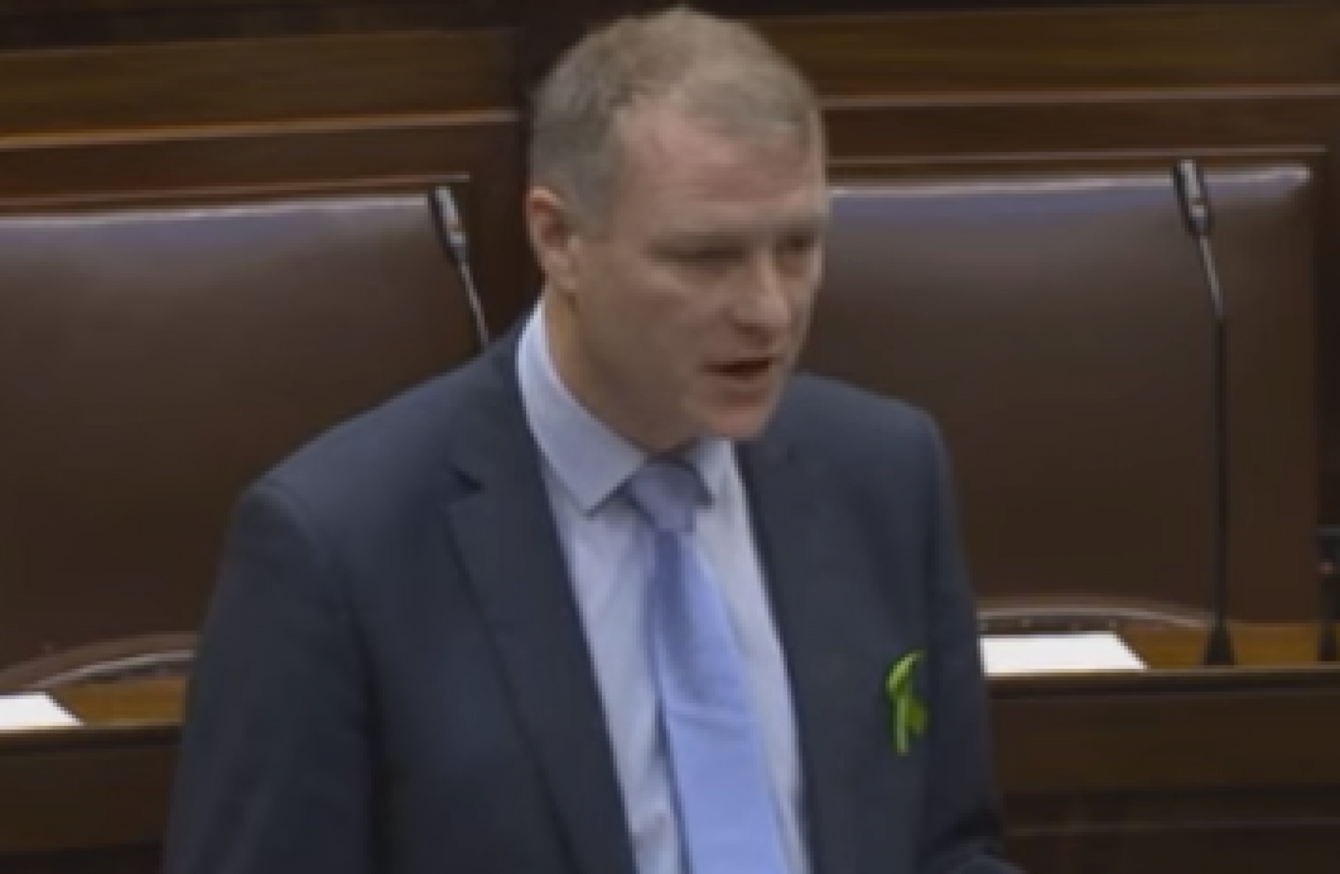 Image: Screengrab via YouTube
Image: Screengrab via YouTube
SINN FÉIN TD Martin Kenny has met GSOC over allegations of Garda malpractice that he raised in the Dáil last week.
Speaking today in the Dáil, Kenny said that following his meeting with the Garda Ombudsman over the allegations of Garda malpractice he felt that a "commission of investigation solution is the only one appropriate" in addressing the situation.
Last week, Kenny put forward a number of claims in the Dáil to do with alleged Garda malpractice in the Sligo-Leitrim district.
Over the past nine years, the Sinn Féin TD said that gardaí had:
engaged active criminals as informants;
run their own informants outside of the official Covert Handling of Intelligence Sources (CHIS) scheme;
used informants they have control over to entrap and prosecute people;
protected other "rogue gardaí" with secrecy and denial.
He called for a full commission of investigation to be set up to investigate the alleged incidents that had occurred.
Kenny said that he had received his information from garda whistleblowers and from alleged informants.
Responding to Kenny's claims last week, GSOC said that it had already investigated some of the allegations.
"A small number of the cases listed by Deputy Kenny have either already been investigated by GSOC, or are currently under investigation," the Ombudsman Commission said.
Investigation
Speaking today following meeting, Kenny said that he had "immediately sought a meeting with GSOC" following his speaking in the Dáil last week.
"GSOC was already aware of some of the allegations," he said.
Kenny said that the Ombudsman Commission's "narrow terms of reference" prohibited it from investigating the allegations.
With its hands tied by legislation and a shortage of resources to deal with the volume of complaints it receives, GSOC is clearly not the vehicle for the investigation of any ongoing situation involving numerous interconnected complaints, for example, the inappropriate handling of informants.
Among Kenny's allegations last week were claims that a garda informant told him that he was asked by named gardaí to carry out a burglary at [Kenny's] own home.
He also raised concerns about the investigation into missing Leitrim man Pat Heeran -saying that gardaí never questioned a number of people connected with the man, who went missing 2011 from his Aughavas home.