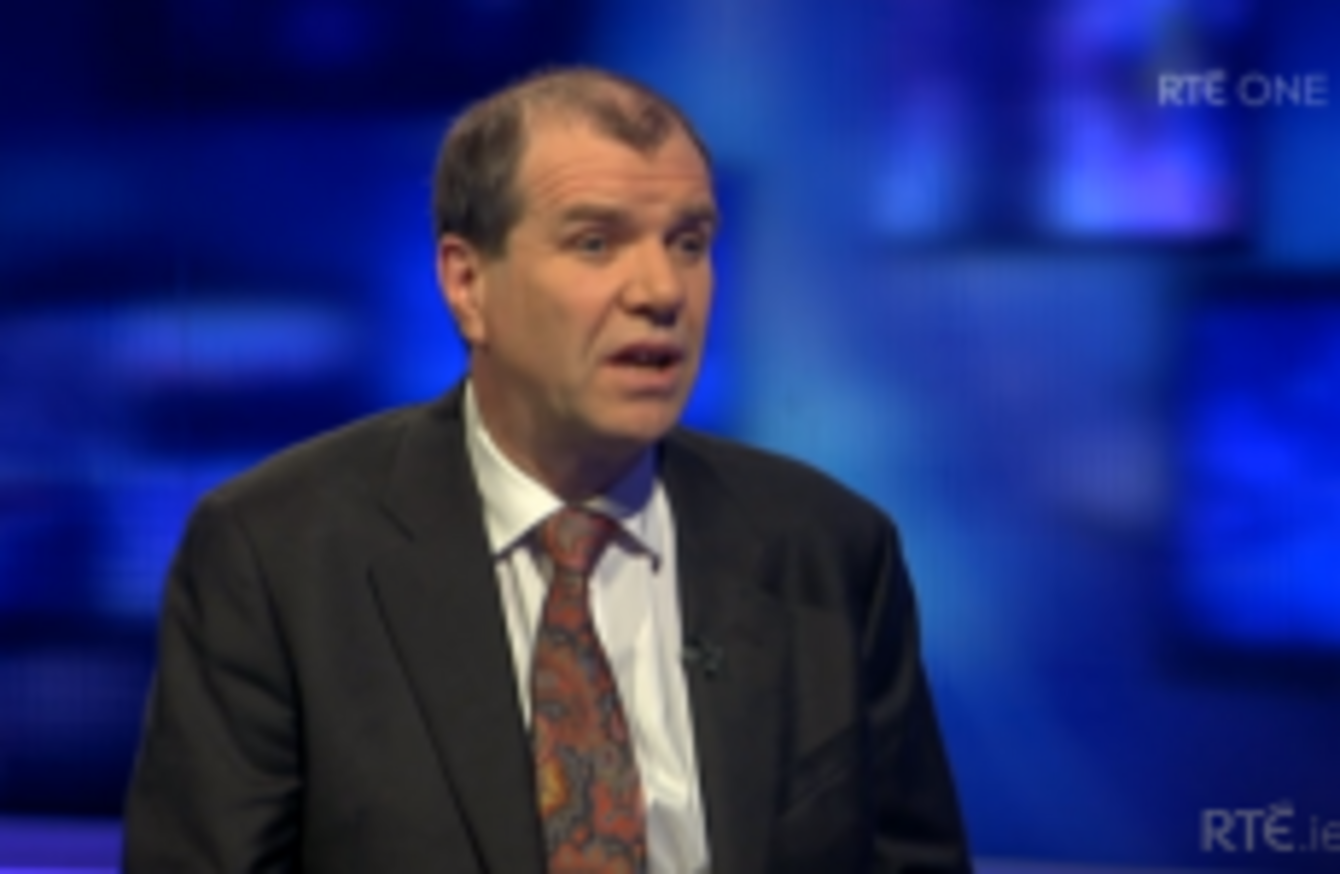 Image: RTE Prime Time
Image: RTE Prime Time
GARDA OMBUDSMAN KIERAN Fitzgerald has said his office felt it necessary to conduct security sweeps following on from a number of sensitive investigations it conducted in 2012, including the Kieran Boylan inquiry.
Speaking to Miriam O'Callaghan on RTÉ's Prime Time tonight, Fitzgerald said that at the time, there were "some things in public discourse that gave us some concern". The Boylan investigation looked into accusations of collusion between gardaí and the convicted drug dealer in the movement and supply of drugs.
The ombudsman repeated comments that there was no "definitive evidence" of bugging at the Dublin headquarters but could not entirely rule it out either. He revealed that the possibility of an anomaly with a conference call phone being coincidental was "close to zero".
"It would be lovely to be able to say we could be certain one way or the other," he said.
Firtzgerald rejected the suggestion that GSOC had attempted to point the finger at gardaí, saying his office had sought to clear the force of all suspicion with its statement yesterday.
He commented that it was "unfair" of people to accused the gardaí of being involved, telling O'Callaghan that if surveillance did take place, his office would have "a list of suspects". Both gardaí and the minister would have been informed if definitive proof of bugging had been discovered, he added.
Fitzgerald said he would not be releasing the results of the surveillance investigation into the public domain because it would reveal "far too much about the security of our organisation" but said it has been given to the minister.