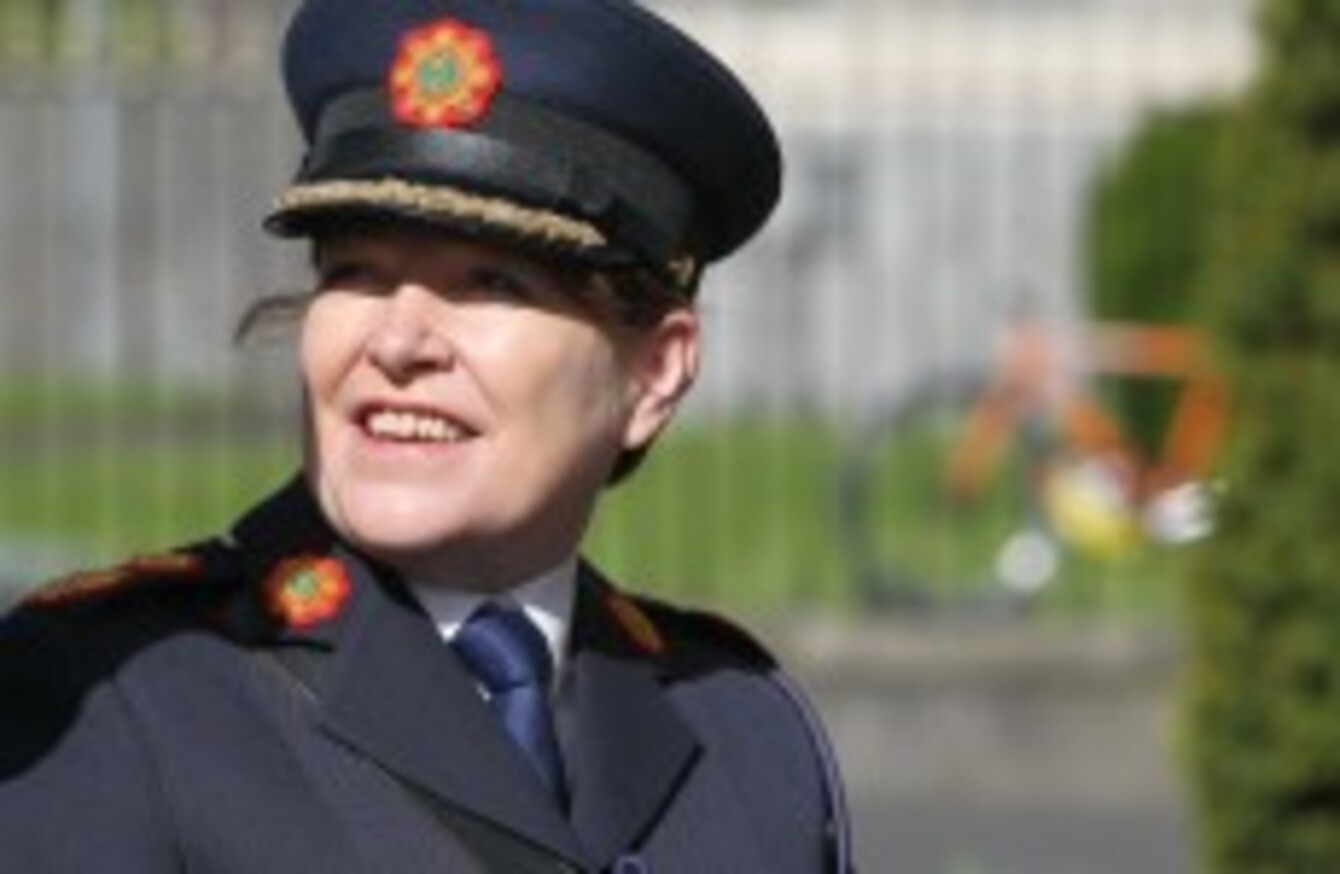 Acting Garda Commissioner Noirín O Sullivan
Image: Sam Boal/Photocall Ireland
Acting Garda Commissioner Noirín O Sullivan
Image: Sam Boal/Photocall Ireland
TRAVELLER AND HUMAN rights groups will meet today to give their opinions on Garda oversight to the Oireachtas Committee on Justice, Defence and Equality.
The meetings come in the wake of months of controversy and change in the force.
Guerin Report
Last week, Justice Minister Alan Shatter stepped down after the Guerin Report highlighted a high level of malpractice in the force.
The report was into the allegations made by whistleblower Sergeant Garda Maurice McCabe, who had compiled notes on 10 different incidents that raised concerns for him. A dossier containing these was sent in February of this year to the Taoiseach by Fianna Fáil leader Micheál Martin.
The report also referenced the Garda Síochána Ombudsman's Commission (GSOC), raising questions about what role the Garda watchdog had – and why oversight appeared to be so lacking.
The report was finished without the input of GSOC.
Its appearance came after months of controversies, which included the bugging on GSOC, the fixing of penalty penalty points, garda whistleblowers and the resignation of Garda Commissioner Martin Callinan.
If Brian Purcell, Secretary General of the Justice Department, appears, then the committee will have plenty to ask him about the Guerin Report.
Submissions
Today, the committee will hear submissions on the effectiveness of the Garda Síochána Act 2005 in relation to oversight of gardaí from a wide selection of interested groups and individuals.
At its 10am session, the following groups will speak: Irish Human Rights Commission; Irish Council for Civil Liberties; Transparency International Ireland; Irish Traveller Movement; Amnesty International Ireland; and Garda Síochána Ombudsman Commission.
In March, the then Justice Minister Alan Shatter stated that the force "does not engage in ethnic profiling" after allegations were put to him by deputies Mick Wallace and Clare Daly regarding the details of Traveller children being put into the PULSE system.
At today's hearing, it is expected this topic will be raised and more insight might be given into the allegations.
The issue of racial profiling might also be raised – again, this is something Shatter was questioned about. Shatter said in March that he will consider this matter further in the development of the Immigration Protection and Residence Bill.
At the later 2pm session, these groups will speak: Association of Garda Sergeants and Inspectors; the Bar Council of Ireland; Garda Inspectorate; Association for Criminal Justice Research and Development; and Dr Richard O Flaherty.
Report
Committee Chairman David Stanton, TD, said that Dáil Éireann requested that the committee review the effectiveness of the legislation related to Garda oversight.
He explained that the submissions the committee received, and today's hearings may help inform any report the committee brings forward.
You can watch the proceedings live at this link – the meetings will take place in committee room 4.