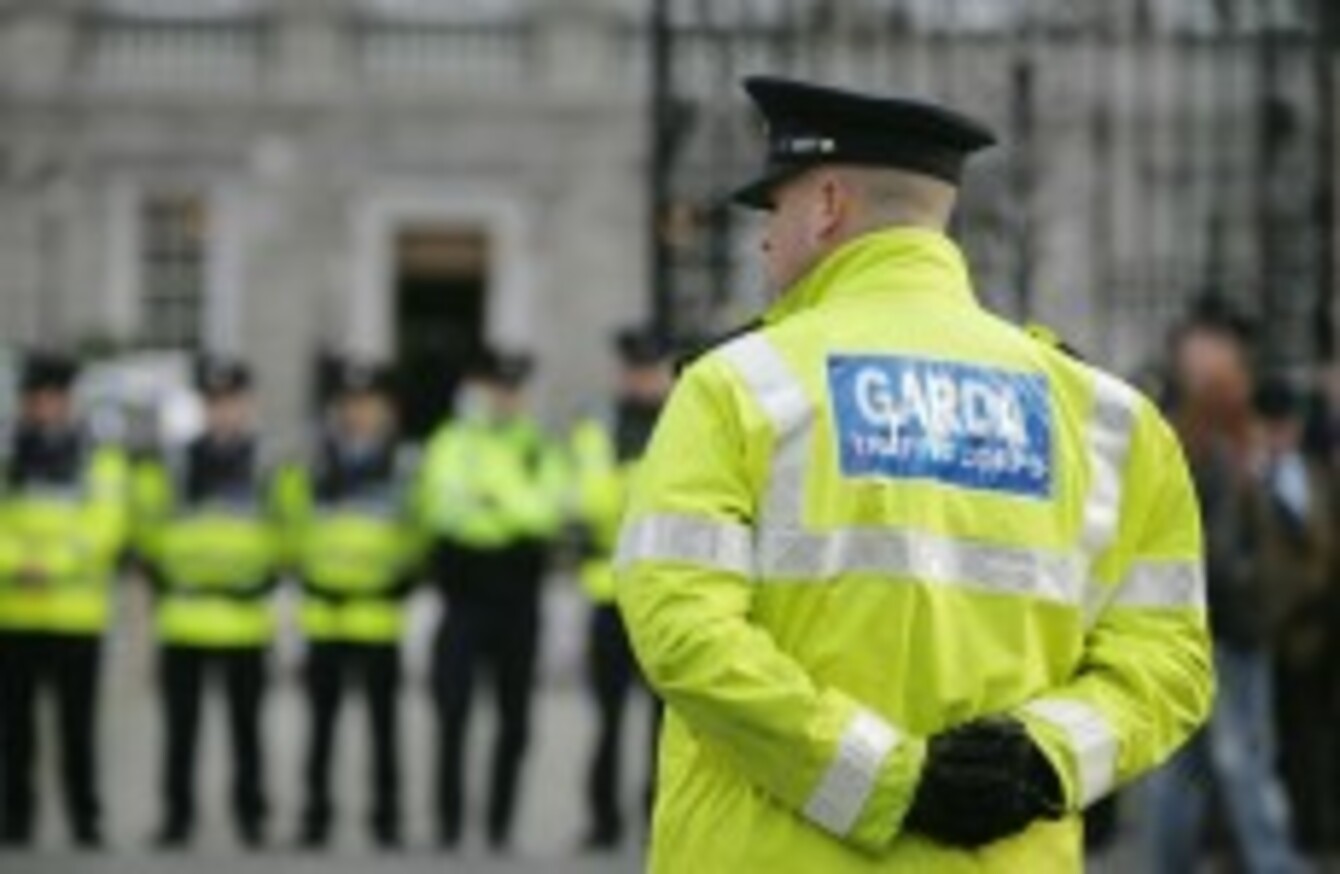 Image: Leon Farrell/Photocall Ireland
Image: Leon Farrell/Photocall Ireland
Updated 11.05pm
PAYMENTS OF GARDA allowances and overtime for November will be delayed again this year, TheJournal.ie has learned, with members having to wait until January to receive the payments.
These payments are generally paid two or three weeks in arrears but a legacy has developed in recent years whereby allowances and overtime earned in November – which should be paid in December – are held over until the new year.
A spokesperson for the Association of Garda Sergeants and Inspectors (AGSI) pointed to recent media reports about the additional funding being sought by the Department of Justice to cover wages due to members before the end of the year.
In the AGSI's view, this should include people's unsocial hours payments, which are worked in November and should therefore be paid in December.
They said the association "sincerely hopes" that the extra funding sought includes the provision for paying those allowances.
This delay will mean that any overtime earned, or allowances due to be paid for the month of November will not be received until January. It is understood that this was previously due time constraints for processing the the pay cheques in the end of year administration but one source said this year the ability to process the payments is there, but not the money.
Workers on the lower end of the pay scale
"The minister can pay for uniforms, cars, petrol – every other bill except this pay that garda families need most at this time of year," one garda source told TheJournal.ie. "Those gardaí who are struggling to pay their mortgages will now find the direct debit will bounce on the week that it's due to be paid."
Another source commented that despite changes to rosters and the Haddington Road Agreement being adhered to "once again we are left in a position where those affected the most are workers on the lower end of the pay scale who rely on the overtime and allowances to get through Christmas".
A spokesperson for the Garda Representative Association said all issues of late payments have been raised with garda management. They said that the association "continues to monitor progress and represent our members' pay and conditions of employment".
"This matter is receiving ongoing attention," they added.
Long established practice
In response to a query form this website, the Department of Justice described it as a "long established practice" for these payments to be claimed at the end of a four week period and to be paid "as soon as possible thereafter".
Due to end of year financial and administrative procedures, the allowances and overtime claimed in December have always been paid, and will continue to be paid, in the following January.
The department said the issue was "neither raised nor addressed in the discussions leading to the Haddington Road Agreement".
Originally published 6.15am