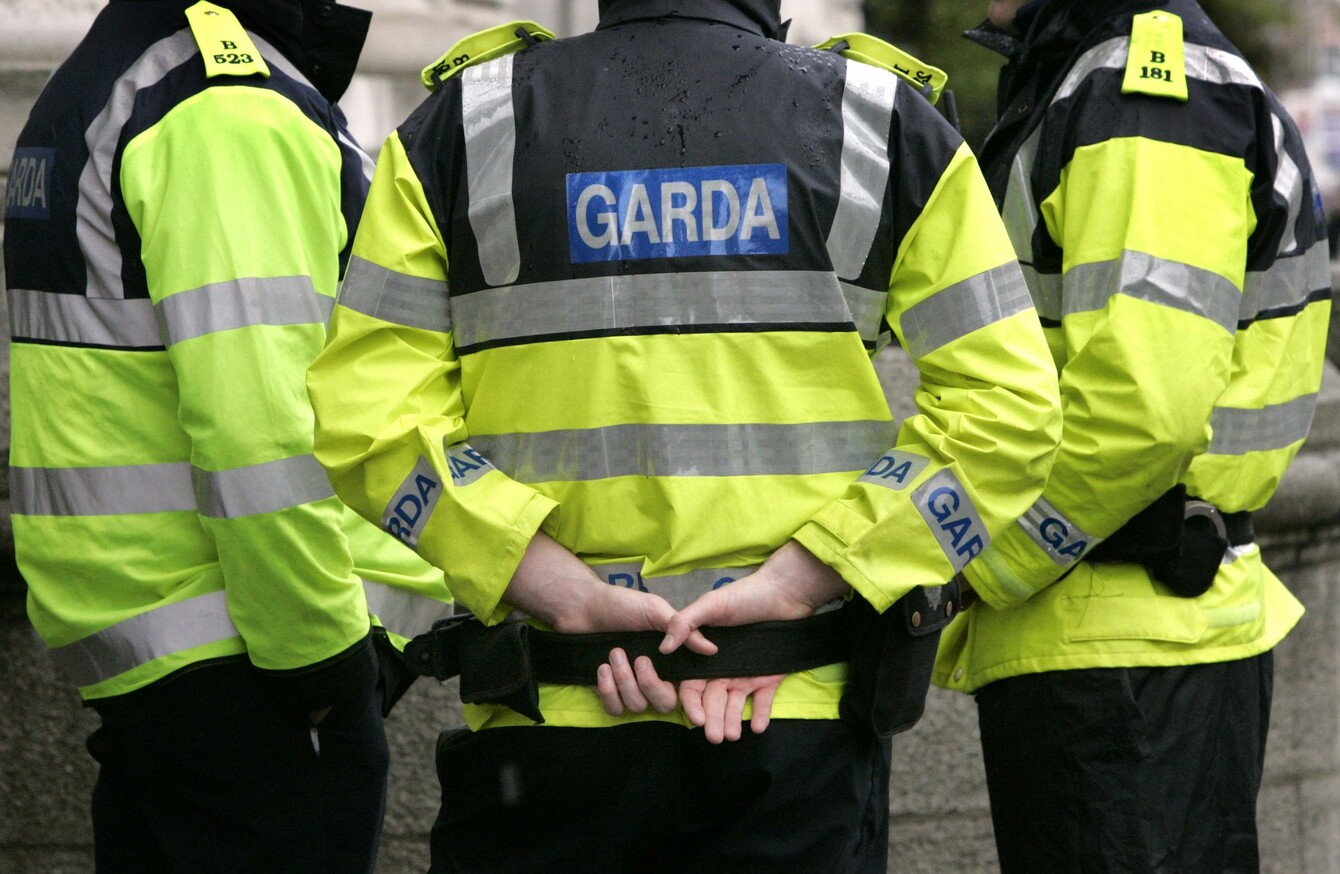 File photo
Image: RollingNews.ie
File photo
Image: RollingNews.ie
A 32-YEAR-OLD GARDA who was "viciously" injured and threatened by a prisoner who had just been sentenced to a jail term has been awarded damages in the High Court.
Garda Michael McCallion, who is based at Malahide Garda Station, Co Dublin, told the court that in June 2012 he and colleague Garda Barry Jones had been escorting the man to a prison staff handover at the Criminal Courts of Justice.
McCallion said during a garda compensation hearing that when they approached the lift area in the courts complex , the man became extremely aggressive and agitated and lashed out at them and used foul language.
As they tried to restrain him he had fought back violently. He had eventually been put on the ground and handcuffed.
McCallion told his barrister Pat Purcell that as they were going into the lift, the man again struggled violently. He said his left hand and right shoulder had been injured in the struggle.
Drug user
Justice Bernard Barton heard that before the man was handed over to prison staff he had threatened Garda McCallion, saying:
I won't see my boys and I will make sure that you don't see yours. You'll regret this.
The court heard that McCallion, who sued the Minister for Public Expenditure and Reform, had gone to his GP that day. He had suffered soft tissue injuries to his left wrist and index finger, neck and right shoulder, with pain lasting for several months. He had been concerned that the man would carry out his threat.
Purcell, who appeared with John Hennessy from Hennessy & Perrozzi solicitors, said the prisoner, a drug abuser, had since died.
Judge Barton said he was satisfied McCallion suffered injuries as a result of a vicious attack and awarded him €17,500 damages, along with his legal costs.