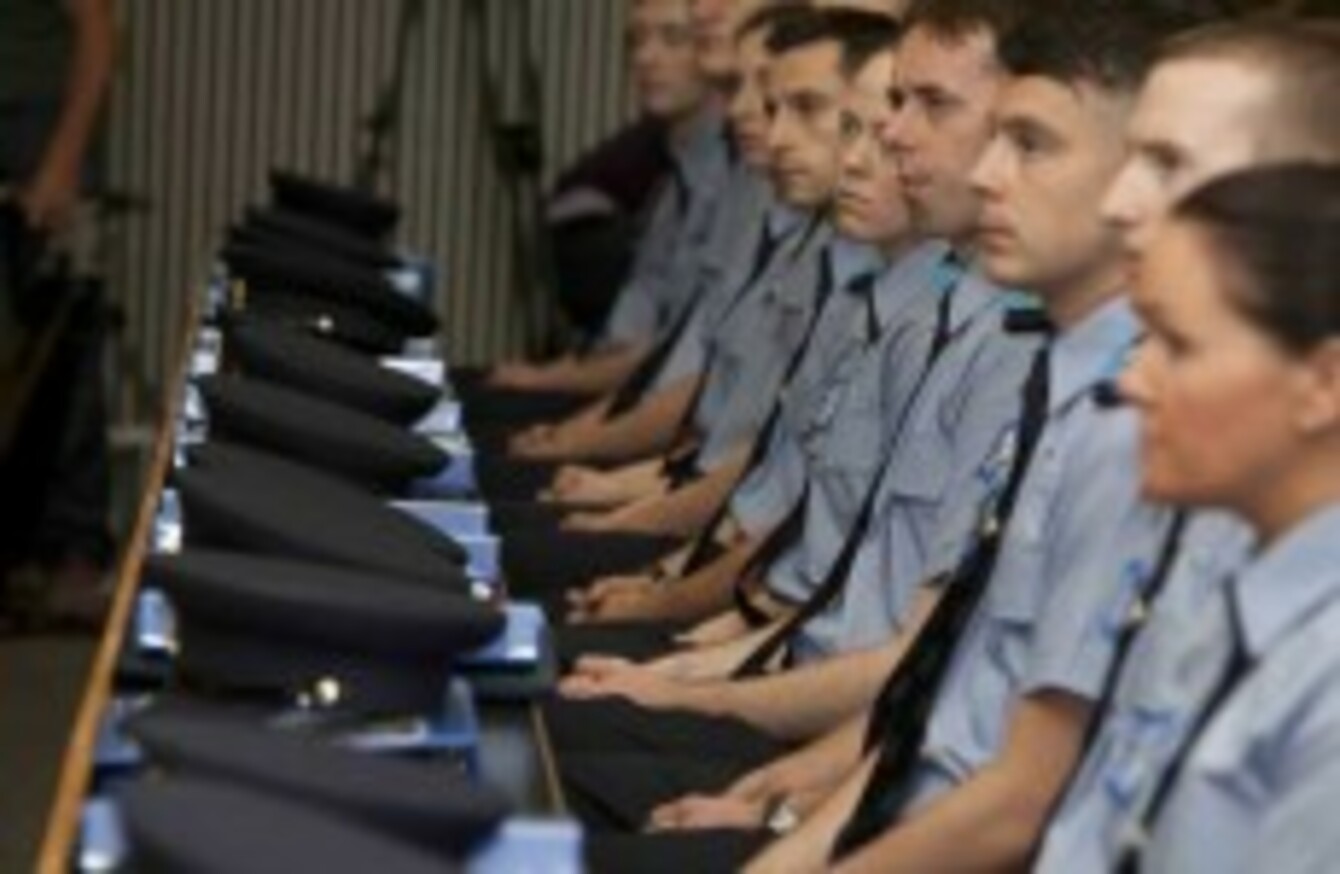 Image: Eamonn Farrell via Photocall Ireland
Image: Eamonn Farrell via Photocall Ireland
NEW RECRUITS BEGAN training in Templemore last week for the first time in five years – but how much does it cost to train a recruit before they can be stationed?
A spokesperson for the Department of Justice estimated that it cost €9,200 per recruit to be trained up to the point where they are stationed and have full powers.
Of that €1,200 goes towards the new uniform.
So with 100 new recruits just started – that's a cost of €920,000.
The spokesperson added that this estimate is subject to addition 'sporadic' training and maintenance costs.
The recruits will have full powers and be sent out to stations after 32 weeks of training at the Garda College in Templemore, Tipperary.
You're not done yet – not by a long shot
Those initial 32 weeks are spent learning in small groups through engagement and realistic policing scenarios.
While recruits who successfully complete phase one may have full powers after 32 weeks – they still must continue training for a further 72 weeks.
The 100 recruits – made up of 18 women and 82 men – will be undertaking a BA in Applied Policing (which was developed following a review of Garda training in 2009).The BA is accredited by the University of Limerick.
The successful recruits will then move on to a second phase which consists of 'work-based learning' as a Probationer Gardaí and lasts 34 weeks.
The first 17 weeks are spent 'assisting' a trained peer tutor Garda while the following 17 weeks are spent being 'assisted' by the tutor.
The third and final phase lasts 38 weeks and sees probationers "act autonomously in their role as members of An Garda Síochána and follow a more integrated programme of professional competency learning and development under supervision" according to Chief Superintendent Anne-Marie McMahon.
And then?…Then they graduate.
Up to 300 recruits have been promised – with the Justice Minister, Frances Fitzgerald saying this week,
It is my intention that there will be seamless ongoing recruitment as we have committed, and I will be making further announcements before the end of the year.