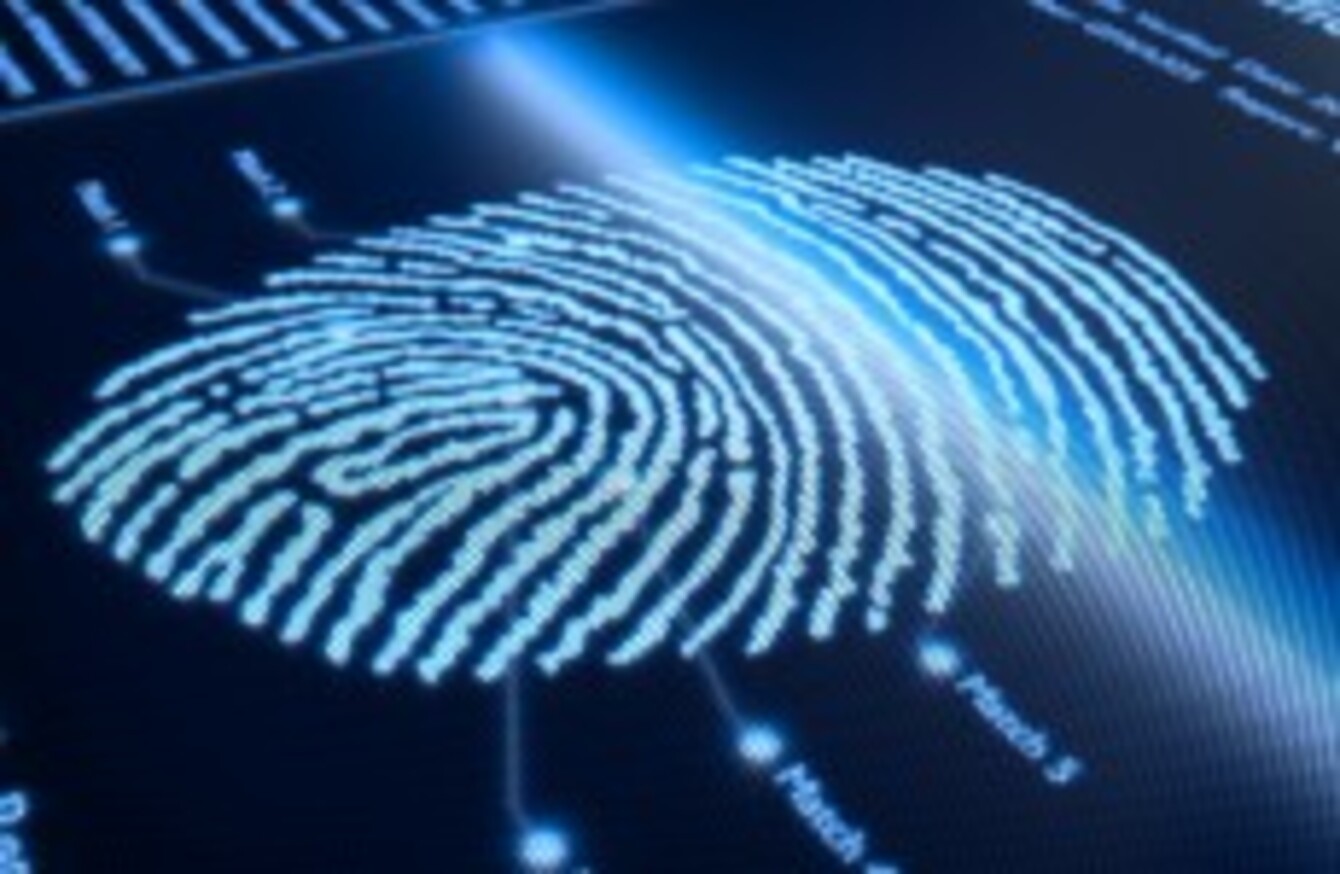 Image: Shutterstock
Image: Shutterstock
ONE OF THE authors of a largely critical report of garda processes and systems says that not taking fingerprints means people wanted for serious crimes could be released from custody.
Mark Toland, deputy chief inspector of the Garda Inspectorate, told RTÉ's Morning Ireland that their report had identified 34,000 cases over two years when fingerprints should have been taken but weren't.
Toland said that most stations have an automated facility whereby gardaí can check fingerprints against a database. By not doing so gardaí risk releasing people wanted for crimes including rape and murder:
A lot of people who've been arrested give false details. If you don't take their fingerprints, when they've left the garda station it could be almost impossible to find them again in the future.
"This is not an issue in other policing services from my own experience," he adds. "The laws in Ireland are slightly different than the UK where fingerprints are taken from every person who's taken to a garda (police) station. Whereas in Ireland, fingerprints are only taken from people arrested for more serious offences."
Report ordered
Toland also outlined other fingerprint related deficiencies saying that samples should be taken after someone is charged if they weren't recorded at the time of arrest.
Poor fingerprint recovery at crime scenes is also a key concern outlined in the report with no data available on the quality of crime scene examinations.
Speaking to Today with Seán O'Rourke this morning, Justice Minister Frances Fitzgerald said that she has asked acting Garda Commissioner Nóirín O'Sullivan for an immediate report on the fingerprinting issue.
On the report in general she said it was "a serious concern" and described it as a "line in the sand moment" that highlights "a huge need for systemic change".
The report identifies the absence of up-to-date dispatch technology as well as deficiencies in practices, supervision and governance relating to the recording, classification and investigation of crime.
"We have found calls have not been recorded," said Toland earlier . "A member of the public who has dialled 999 for some reason to report a crime, their call has not been recorded for some reason and that's a very serious issue."
Massaging?
He adds that not recording crimes correctly means that proper crime prevention becomes even more challenging.
"If you don't record a burglary or race crime you won't know you had a problem, you wont assign resources to deal with that issue and you make poor deployment choices," he said.
Despite this, the report has declined to say that gardaí have been "massaging" figures because Toland says it's impossible to say what an individual garda's motivations were for not recording a crime report correctly:
In terms of massaging figures, we have't used that (term) because we don't know what's in the mind of individuals. But what we found were poor decisions, inaccurate decisions, incorrect decisions and it compromises the integrity of the Pulse system.
- additional reporting from Hugh O'Connell