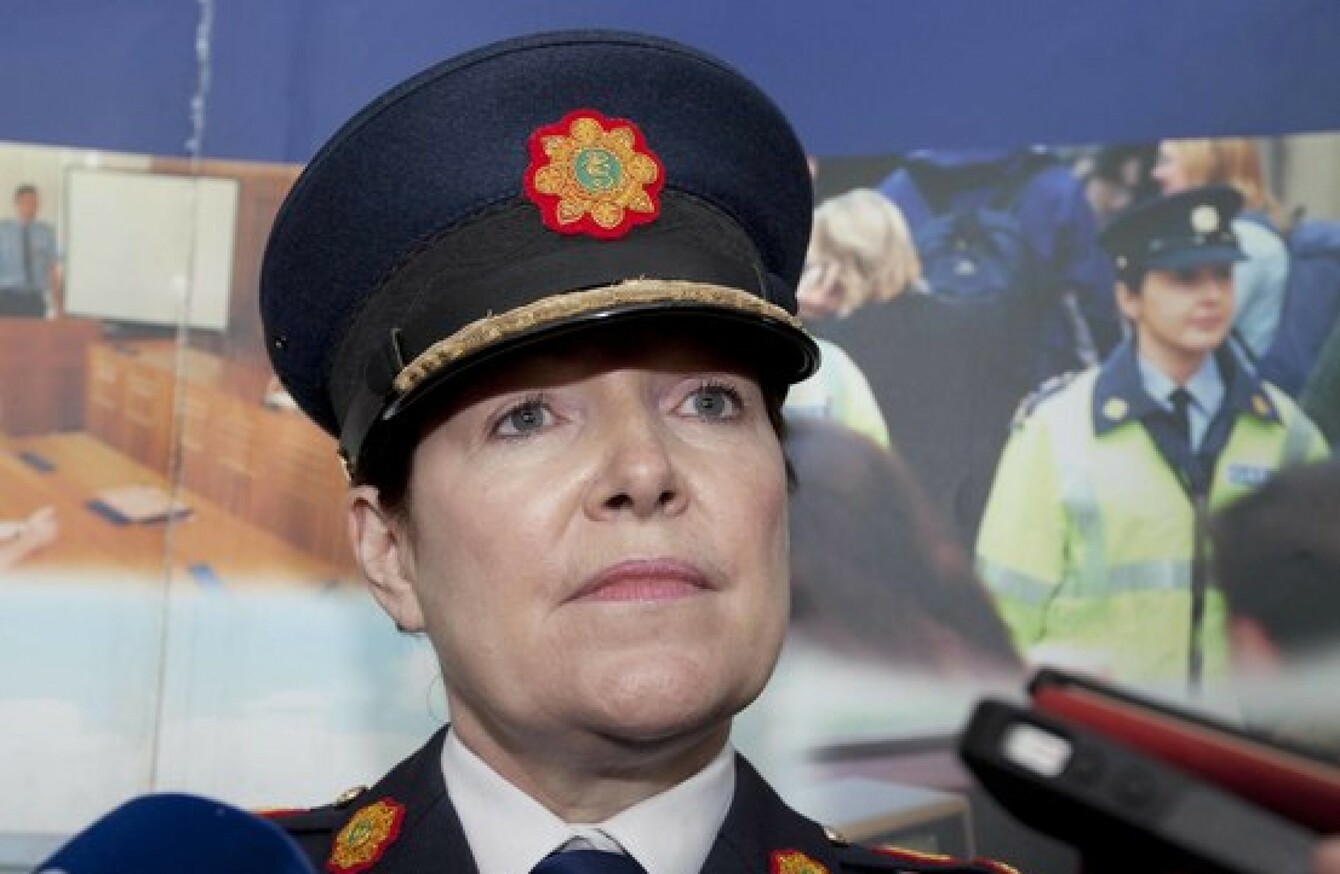 Image: Eamonn Farrell/Rollingnews.ie
Image: Eamonn Farrell/Rollingnews.ie
Updated 3.05pm
GARDA COMMISSIONER NÓIRÍN O'Sullivan has issued a statement relating to the recent revelations of non-existent breath tests recorded by An Garda Síochana.
This week senior gardaí revealed the baffling discovery that almost one million roadside breath tests that never happened had been recorded on internal garda systems over the last five years.
It was also revealed that 146,856 summonses to court were wrongly issued to drivers over the past 10 years.
O'Sullivan said that they were looking at a problem which goes back "more than a decade", and confirmed that new processes and systems would be put in place to ensure that such discrepancies never happen again.
It wasn't just about a systemic issue, she said, it was about ethics, supervision, measurement and, "most of all, it's about trust".
She added that, as An Garda Síochana embarks on a "journey of radical reform", it is "inevitable that we will identify more examples of bad practice".
This information, no matter how negative it is, will be fully disclosed to the public, O'Sullivan said.
Independent validation
In her statement, O'Sullivan indicated that she had written to the Policing Authority seeking further review of the breath test discrepancies.
She said that she asked the Authority to consider requesting the Garda Inspectorate to: examine the processes and methodology utilised to identify the nature and extent of the problems; review the control measures put in place designed to address the issues; examine if the current processes regarding roadside breath testing are in line with best practice.
The Policing Authority is an independent body that provides oversight to the provision of policing services in Ireland.
The Garda Inspectorate, meanwhile, is an independent statutory body with the brief to ensure the resources available to An Garda Síochana "are used to achieve and maintain the highest levels of efficiency and effectiveness in its operation and administration".
In addition, O'Sullivan said she has directed Assistant Commissioner Michael O'Sullivan and a team to undertake a further detailed analysis of the remedial work done to date on the matter and provide a report to the Policing Authority within a month.
"We have taken corrective action," the commissioner said. "We are asking that the corrective action be externally validated. That will reassure the public.
However, it is important to state at this point that when an organisation like An Garda Síochána is on a journey of radical reform, as it is under my Commissionership, it is inevitable that we will identify more examples of bad practice.
In addition to correcting these issues, we must share that information, no matter how negative it is, not just with the Authority, but also with the public.  Only through that openness can we sustain public trust.
"A matter of grave disappointment"
O'Sullivan acknowledged that what they've found regarding the incorrect reporting of breath tests is "totally unacceptable".
Garda management were of the opinion that this wasn't a situation of "occasional systems failure" but a matter of "individual and collective ethical behaviour".
She said: "It is a matter of grave disappointment that this has apparently been happening for so long, unchallenged.
Every single member of the organisation must recognise that their individual actions, in all areas of policing, reflects on the organisation as a whole and impacts on the trust between ourselves and the communities we serve.
She indicated that every measure would be taken to correct the problems and make sure they do not re-occur.
A help line will be set up for drivers affected by the incorrect court summonses by Monday 3 April, and a detailed report on the problems, when they were identified and what action would be taken is being provided to the Tánaiste and Policing Authority.
#Open journalism No news is bad news Support The Journal

Your contributions will help us continue to deliver the stories that are important to you

Support us now
Political pressure
Taoiseach Enda Kenny said that recent revelations over garda breath tests and wrongful court summonses were "not acceptable", and that he hopes that Garda Commissioner Nóirín O'Sullivan is "very clear" with her next statement on the matter.
Speaking at an EU summit in Rome today, Kenny said: "I would like the commissioner to be very clear in her statement that she makes later this evening. It's not acceptable," RTÉ News reported.
I've already expressed confidence in the Garda Commissioner a number of times. I would like to see her statement this afternoon. I continue to have confidence in her.
He added that it was "not for the government" to interfere in the running of the gardaí, as it was "an internal matter".
In an interview with RTÉ News yesterday, Tánaiste and Minister for Justice Frances Fitzgerald called the scale of the error "appalling and staggering".
The public will be concerned about the discrepancy in relation to the million figure, which means effectively that it was across the whole system.
"So it does raise issues around supervision and accountability in relation to this issue."
Although Fitzgerald said that she had made her concerns clear to O'Sullivan, she also retained confidence in the commissioner to fulfil her role.
Speaking to Claire Byrne on RTÉ Radio 1 earlier this afternoon, Social Protection Minister Leo Varadkar said the latest revelations from the gardaí were "appalling".
Asked whether he continued to have confidence in the Commissioner, he said that he did, and said he was keen to see the expected statement.
- With reporting by Daragh Brophy.