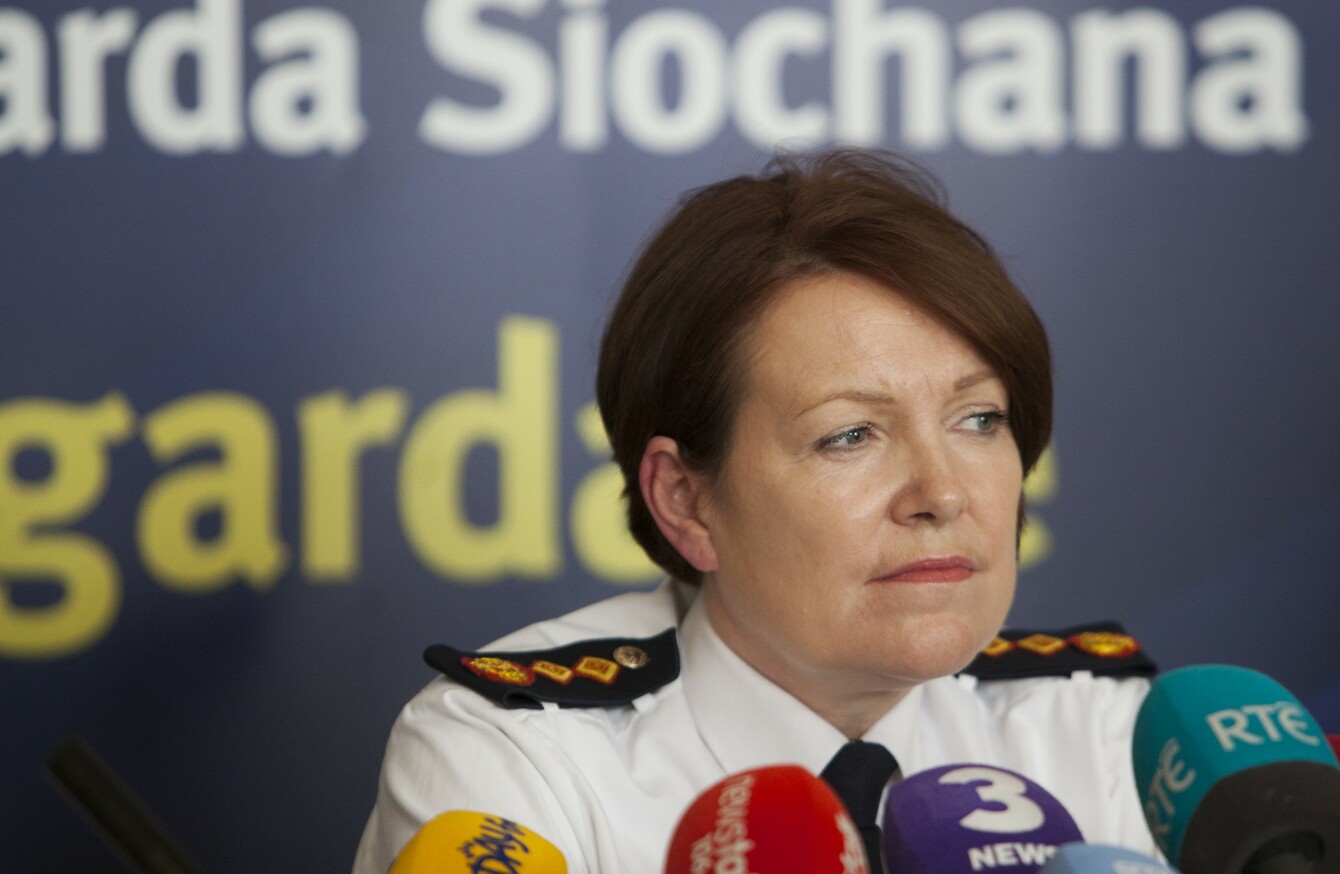 Image: Leah Farrell
Image: Leah Farrell
GARDA COMMISSIONER NÓIRÍN O'Sullivan called the most senior officers to Garda Headquarters yesterday and urged them to put on a united front ahead of her address to an Oireachtas committee today.
There were tense scenes at the meeting, which happened yesterday afternoon, as O'Sullivan sought to rally as many officers as possible as she faces another interrogation by the Justice Committee.
It is also understood that following the recent controversies, key allies of O'Sullivan's have voiced their concerns about her position.
Rather than being a routine meeting between senior garda figures and the Commissioner, sources have told TheJournal.ie that O'Sullivan is attempting to rally the troops in the wake of the latest scandals to hit the force.
In a statement seen by TheJournal.ie that is expected to be delivered to the Justice Committee this afternoon, O'Sullivan is due to say:
My fear – and my real fear – is that this falsification is not confined to traffic data. And I will ensure that the people responsible at all levels will be held to account.
O'Sullivan will apologise for the "grave mistakes and wrongdoing during the last decade" which led to the breath test controversy and wrongful conviction scandal.
It has emerged that gardaí recorded nearly a million breath tests on the Pulse system that never actually happened. Nearly 15,000 motorists were also wrongly convicted of road traffic offences.
O'Sullivan is also expected to say in her speech before the committee:
"Those mistakes and wrongdoings are unacceptable in policing terms, unacceptable in ethical terms, unacceptable in terms of public trust, and, most critically, unacceptable to the advocacy and support groups involved in road safety and to those who were wrongly brought to court."
Today's appearance before an Oireachtas committee is nothing new for the Garda Commissioner. In October last year, she was questioned by TDs on her attitudes towards the treatment of whistleblowers within the force.