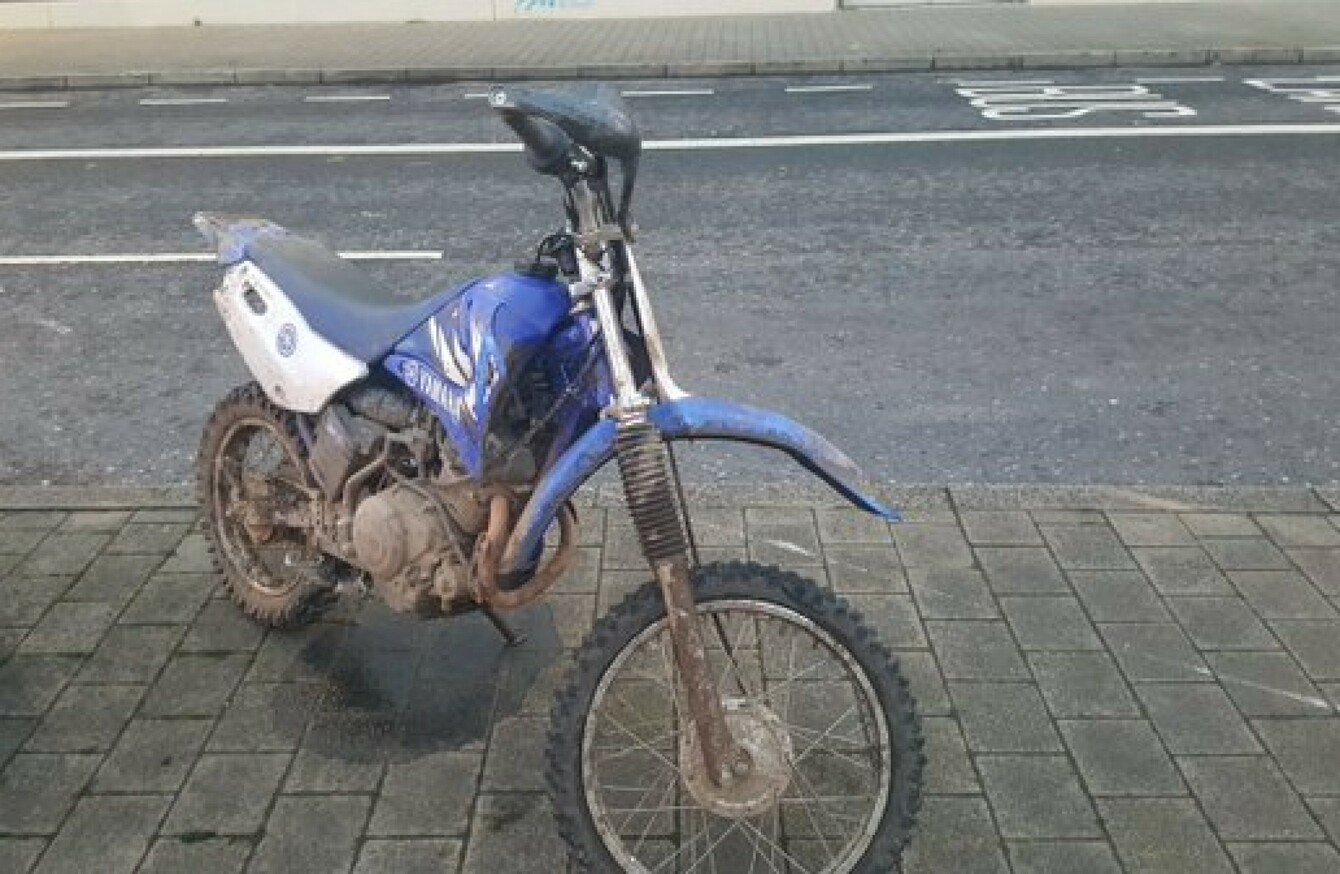 SCRAMBLER BIKES ARE continuing to cause serious problems in many areas across the country.
Gardaí in Santry seized a bike which was racing with two others yesterday.
The driver was under 16 and had no driving licence or insurance. It's understood that the bike in question was a Christmas present.
It comes after the death of 16-year-old Warren Kenny on Christmas morning.
The teenager from Ballyfermot died after crashing a scrambler-type bike he received as a Christmas present.
A garda spokesperson told TheJournal.ie that there is a problem with these bikes in certain areas around Dublin.
Dublin City Sinn Féin Councillor Noeleen Reilly has called on Dublin City Council to develop a more community led approach to scramblers and quads, saying:
This is obviously a very dangerous situation for all involved and in most cases these bikes are not insured.
"I have spoken to the Gardaí on many occasions and they will tell you that because of the fear of an accident they cannot chase after anyone on a scrambler of quad."