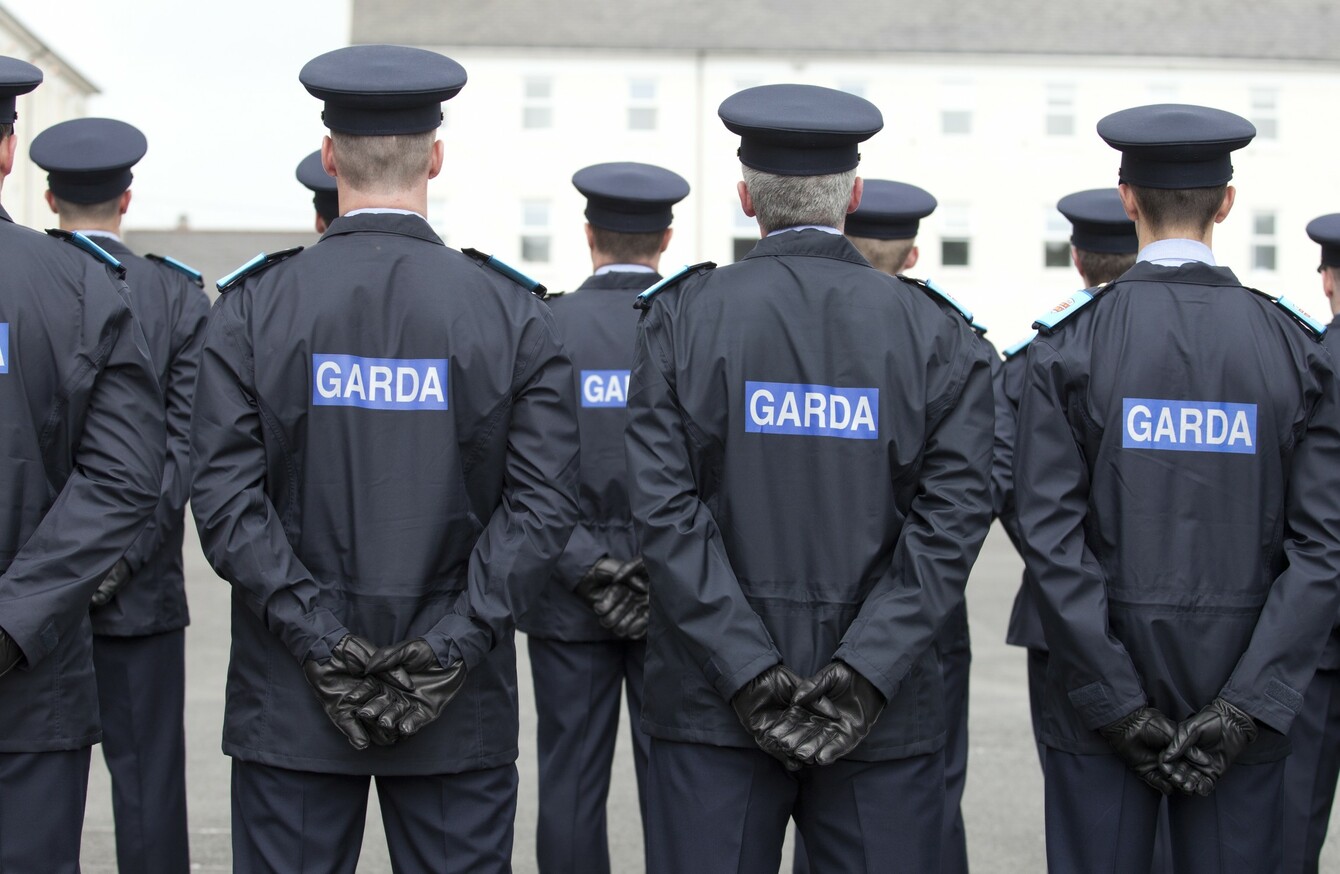 Image: Eamonn Farrell
Image: Eamonn Farrell
THE ASSOCIATION OF Garda Sergeants and Inspectors has accused the Government of circulating misinformation into the public.
In a statement last night, AGSI president Antoinette Cunningham said there had been "incorrect media reports" circulating yesterday to do with the organisation's ability to access industrial relations machinery.
Talks went on until the early hours of this morning between AGSI representatives and Government officials at the Workplace Relations Commission (WRC), with a view to averting four days of Garda strikes starting on 4 November.
It is believed there were no significant breakthroughs that could put a halt to the dispute following the talks.
AGSI as well as the rank and file members of the Garda Representative Association (GRA) will go on strike for four days next month unless a dispute around pay is resolved.
The Government is expected to being a proposal document to talks with GRA when the two sides meet later today. The GRA central executive committee will meet this afternoon to discuss the proposals.
WRC
Gardaí have been granted access to the WRC on an ad hoc, temporary basis to try to resolve the dispute.
It was reported yesterday that Public Expenditure Minister Paschal Donohoe and Government chief whip Regina Doherty had stated that AGSI now had access to the WRC to resolve disputes.
However Cunningham said that this was not the case, as the arrangement was only on an ad hoc basis and not permanent.
"While we are accessing the WRC at the minute it is on an ad hoc basis to deal with the current negotiations," said Cunningham in a statement.
"However, the substantial issue of long-term access remains to be resolved.
We have heard the Minister for Justice committing to providing access to the WRC but AGSI is not aware of any steps having been taken to progress the legislative changes necessary to activate WRC access for our members.
Cunningham said it was "wrong that as talks continue misinformation is being circulated by Government Ministers or representatives".
She also said AGSI did not believe the Public Sector Commission on Pay would resolve the matter around Garda pay as it is "not a decision-making body".