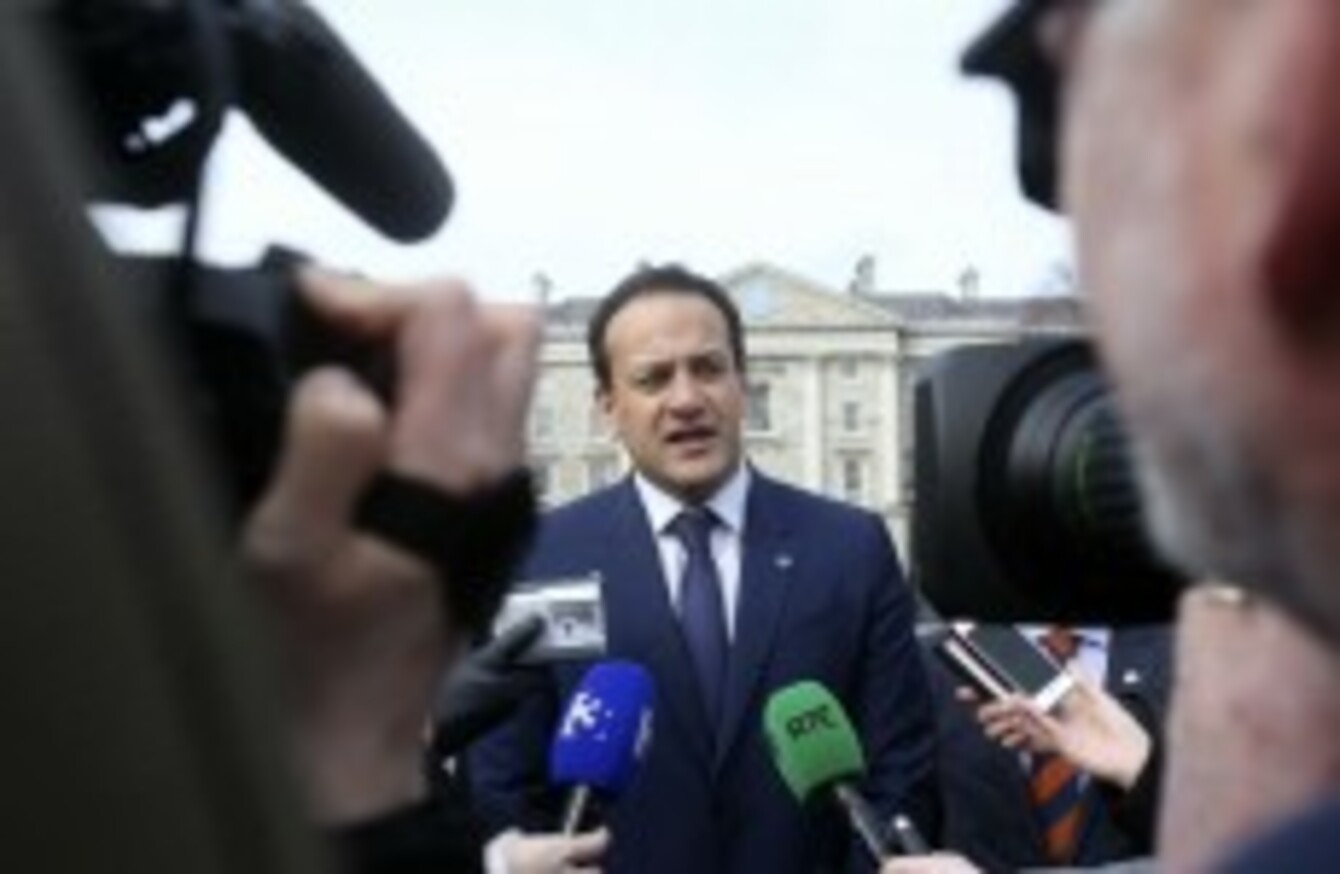 Leo Varadkar speaking to the media in Trinity College Dublin this morning.
Image: Sam Boal/Photocall Ireland
Leo Varadkar speaking to the media in Trinity College Dublin this morning.
Image: Sam Boal/Photocall Ireland
TRANSPORT MINISTER LEO Varadkar says he is concerned about why former Garda Commissioner Martin Callinan waited over four months to inform the Government about illegal telephone recording at garda stations.
It was also reported in today's Irish Times that the Attorney General issued a formal instruction to the Garda Síochána not to destroy the tapes when she learnt that the gardaí had sought permission from the Data Protection Commissioner to do so.
Varadkar told reporters today that he is concerned about these allegations and about the time it took for Callinan to inform the department:
What does strike me is that the commissioner did know about these unlawful recording being made as far back as November and rather than informing the Minister for Justice, as he should have done, he set up an internal committee within the gardaí and even made inquiries about destroying that tapes. That to me is a matter of much more concern.
Callinan had written to the Department of Justice on the 1o March to inform the Minister about these recordings, but Alan Shatter says he didn't read the letter until two weeks later.
Varadkar says that opposition parties are focusing on this rather than the "real issue" of the four-month garda delay:
I really think the  opposition have got it all wrong. Instead of focusing on the real issues as to why the gardaí didn't inform the Government early, about why they allegedly tried t0 destroy the tapes, they're just trying to get political capital by attacking Alan Shatter and I think that's old politics and it really misses the point.
"It's not so much the two weeks that concern me it's the four to five months, " he added.
"The garda commissioner and senior people knew as far back as November that recordings were being made and they only saw fit to inform Minister Shatter four to five months later."
Varadkar said that he "absolutely" has confidence in the Minister for Justice and added that Shatter's apology the the garda whistleblowers was "very welcome".