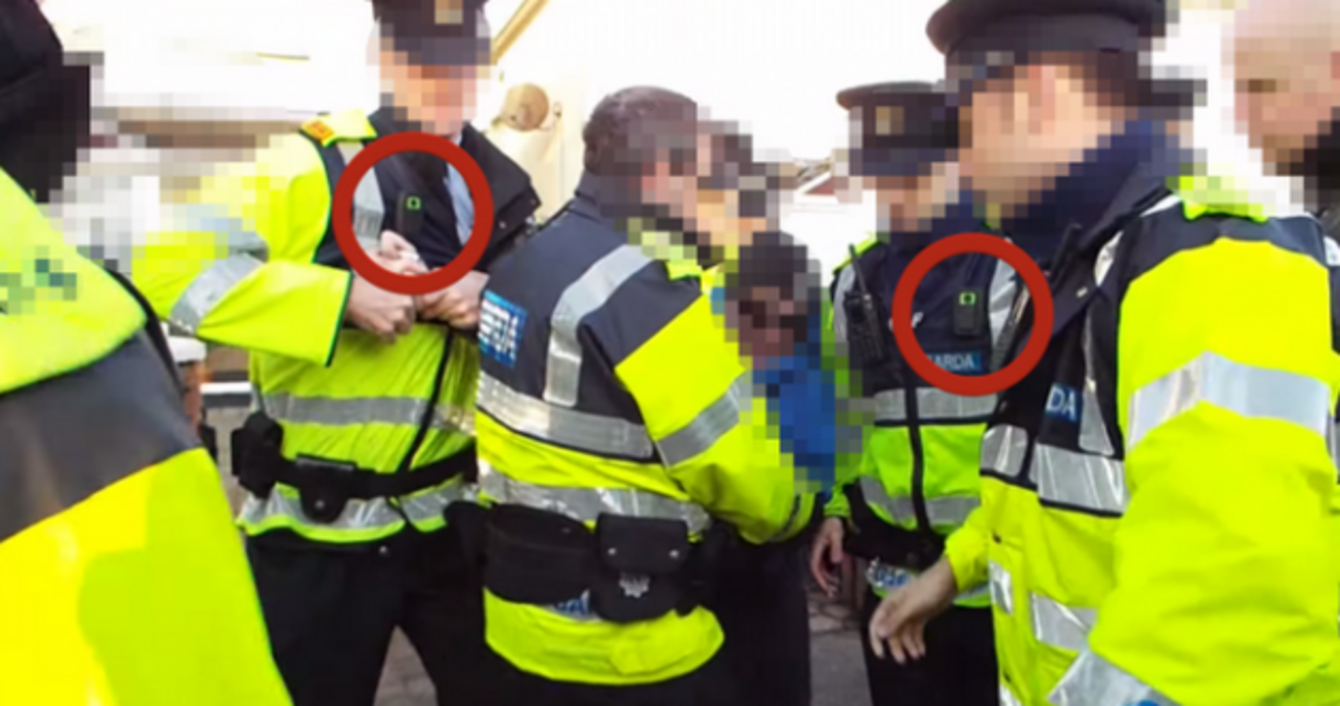 Gardaí wearing cameras at a water charge protest.
Image: Dublin Says No/YouTube Screengrab
Gardaí wearing cameras at a water charge protest.
Image: Dublin Says No/YouTube Screengrab
GARDAÍ IN DUBLIN could soon be routinely wearing body cameras, after a motion was successfully passed by councillors earlier this week.
The motion, put forward by Independent Councillor Mannix Flynn at a meeting of Dublin's South East Area Committee, was unanimously backed.
The council has now written to the Department of Justice to see if the cameras can be rolled out on a pilot basis in the city. If successful, the scheme could be extended to other areas.
Flynn said he put forward the motion as it would provide greater transparency and accountability.
The Pembroke-South Dock councillor said the cameras have been proven to work in other jurisdictions and would aid "proper public safety and crime detection".
He noted that policing has become increasingly difficult due to "continual budget cuts and austerity".
Every dog on the street has a camera on their phone, every street corner has cameras … We should ensure those charged with protecting society have the latest technology.
Flynn said people "by and large" trust gardaí but the presence of cameras would help clarify situations where they are accused of misconduct.
Water protests
He said body cameras would have been particularly useful at the Jobstown water protest where Tánaiste Joan Burton was trapped in her car for nearly three hours, as well as at the incident where a woman was pushed into a bollard by gardaí outside the Mansion House.
In October it emerged that gardaí had been wearing body cameras at some water charge protests.
At the time a spokesperson for An Garda Siochana told TheJournal.ie that "this is nothing new and we have been doing it for some time". They added that gardaí "always comply with Data Protection and Human Rights legislation" in this regard.
Flynn said the cameras would also be useful when dealing with court cases related to drunk and disorderly people.
"You'd be able to say to people: 'You may not remember what happened, but here you are [on camera] and this is your behaviour.'"
Flynn said Dublin City Council will debate the motion in the near future.