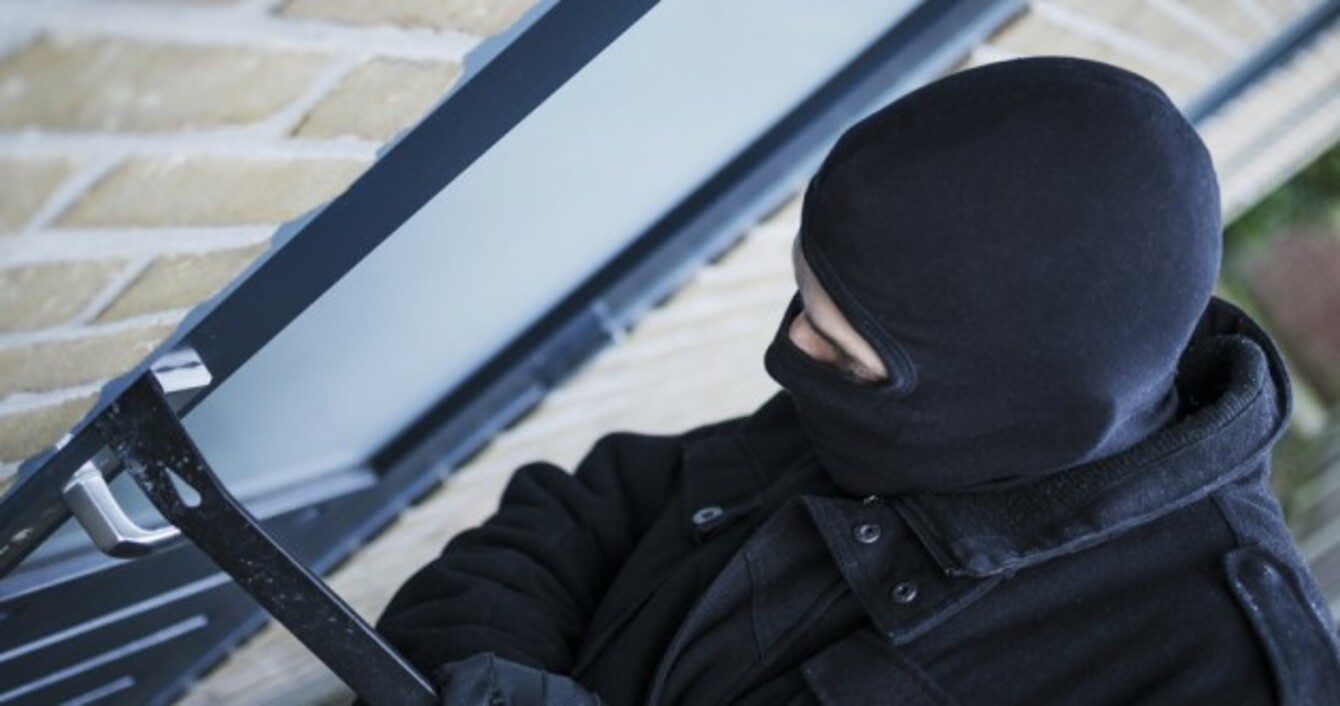 Image: Shutterstock/Twin Design
Image: Shutterstock/Twin Design
GARDAÍ PLAN ON targeting 200 of Ireland's most prolific burglars in a new nationwide crackdown.
The details announced today at Garda Headquarters in Phoenix Park include a commitment for more resources to be deployed to garda units tasked with catching thieves.
With additional funding, Operation Thor will see an increase in recruiting, additions to the garda fleet, which will include a number of high-powered cars as well as undercover vehicles, as well as investment in ICT for gardaí and public awareness campaigns.
Uniformed patrols will be increased in burglary hotspots, which gardaí have identified through the PULSE system.
Speaking at the launch today Garda Commissioner Nóirín O'Sullivan said Operation Thor will carry on from the good work of Operation Fiachla, which resulted in 14,000 arrests and 5,000 charges.
High-powered cars for gardaí
She said the new garda fleet of high-powered cars, which were on display today, will be present on Ireland's motorways, a network she said criminals are using to carry out burglaries.
Many of the new cars will be used by the regional support units, an armed unit of the force. Equipment, such as an MP7 sub-machine gun and a 9 mm calibre handgun are just some of the weapons they have with them every day.
Each member is also trained as a first responder. Many of the new high-powered vehicles will be modified to carry the unit's weapons.
Not only are criminals carrying out thefts being targeted, but the commissioner said that through the Criminal Assets Bureau, the proceeds from their crimes will also be investigated.
The 200 culprits are part of a number of crime gangs which operate in a number of counties including Dublin, Cork, Sligo and Limerick.
Through data analysis, gardaí have identified burglary hotspots. Research has showed that victims of burglaries and the surrounding areas are likely to become repeat victims within five weeks.
Gardaí plan to use this information to ensure there is a higher garda presence in these areas.
Further data analysis over five or six years on PULSE system has identified that a relatively small number of criminals are responsible for a large cohort of the crimes. (22.7% of offenders carrying out 77% of burglaries.)
Speaking about the new crime prevention initiative Justice Minister Frances Fitzgerald said the government is now able to give the gardaí the investment it needs. She said the increase in crime figures coincides with the Garda moratorium, which she said has now been lifted.
"We are in a new position now."
Tougher sentences for criminals 
She wants tougher sentences for repeat offenders.
The minister said she is also looking to expand tagging in new bail legislation which she is drafting as a priority.
"I consider burglary to be a very serious crime… I believe there is a place for a tagging provision at present. I am going to introduce further measures for offenders to be tagged in the new legislation on bail. I don't believe it is a panacea, but it has a role in the system."
"Prison is the place for serious and serial offenders," she said.
The new bail legislation will mean reasons for bail being granted will have to be given by the courts and bail can be refused for repeat offenders who have more charges pending.
Minister Fitzgerald said technology was a critical part that needed to be improved. She said since this was identified in the Garda Inspectorate Report, progress has been made. She added that ICT improvements were "much needed".
Today's announcement comes in the face of damning crime figures, which reveal there has been a rise in burglaries in the last 12 months. There has been a particular surge in burglaries in Dublin, accounting for over 80% of the national increase.
Garda station closures 
The Commissioner O'Sullivan said the initiative is about making sure there is a strong, visible presence of the gardaí around the country,  but would not go so far as to say that the garda stations that were closed during the recession should be reopened.
"It's not about bricks and mortar. It is actually to make sure we have the people to get out an engage with the community," she said.
"We plan to put as many of them out of business as we possibly can."
The commissioner said the northern border regions, which she said "throws up its own peculiarities" will fall under this operation. She said she hopes to see tangible results in the coming weeks and months.