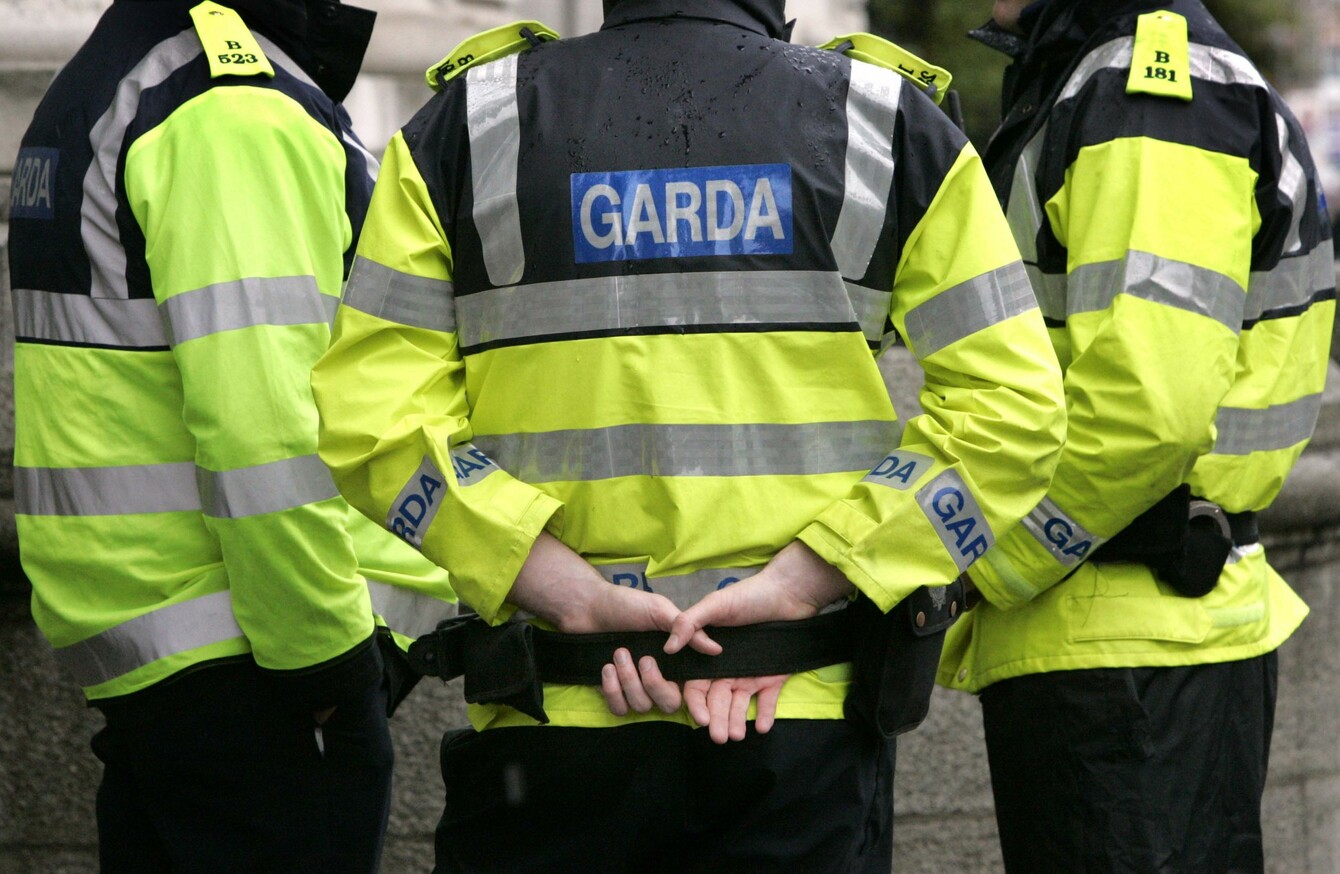 Image: RollingNews.ie
Image: RollingNews.ie
RANK AND FILE gardaí have voted by a large margin to accept the pay deal recommended by the Labour Court to avert industrial action.
There had been some speculation ahead of the result over whether members of the Garda Representative Association (GRA) would accept the deal on the table.  However, the result released this evening shows that  75.2% of GRA members voted to accept the recommendations with 24.8% voting against. The turnout was 69%.
The Central Executive Committee of the GRA will meet tomorrow morning to discuss the implications of the outcome.
The action means that any further industrial action by rank-and-file gardaí looks unlikely to take place.
Early last month, the GRA and the AGSI – which represents garda sergeants and inspectors – called off a series of strikes after the Labour Court put together the deal on pay and conditions.
The main points of the Labour Court recommendations are:
The assimilation of rent allowance into core pay and an increase of €500 from January
A payment of €15 per annual leave day, to be brought in from April, worth between €490 and €510 a year
A payment for 'parading time' or pre-tour briefings; a 15 minute handover between shifts
The restoration of rent allowance to new recruits
The exact monetary gain will vary for each garda, but the GRA has estimated that most gardaí will gain between €3,900 and €8640. Newest recruits will get  bump in their salaries of at least €7,000.
However, the deal has the biggest effect on officers  who work nights, weekends, and significant amounts of overtime, as it centres mainly on an increase in overtime payments and allowances.
The deal will also see gardaí working up to 60 additional hours a year – 15 of those without pay.
Reporting by Michelle Hennessy