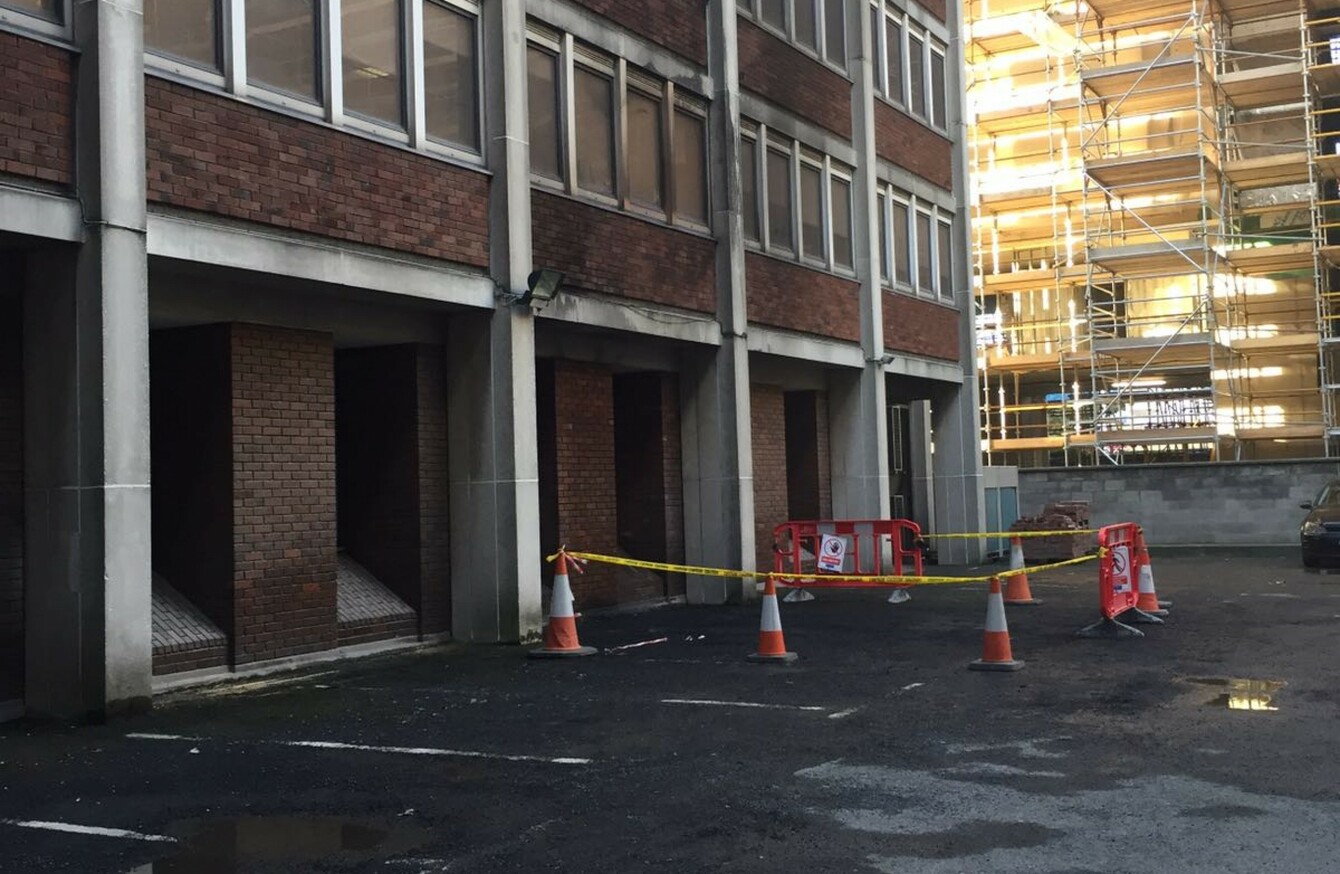 The scene of the fire this morning.
The scene of the fire this morning.
A HOMELESS MAN was injured after the car he was sleeping in caught fire last night – but gardaí do not believe the fire was intentional.
Reports earlier today suggested that the car had been purposely set alight, but sources now say that gardaí believe the fire started within the car.
Gardaí and emergency services attended the scene of the fire at Hume House on Pembroke Road in Ballsbridge last night.
A man in his 40s was taken to St Vincent's Hospital with minor injuries.
Gardaí are not investigating any incident of criminal damage in connection with the case.