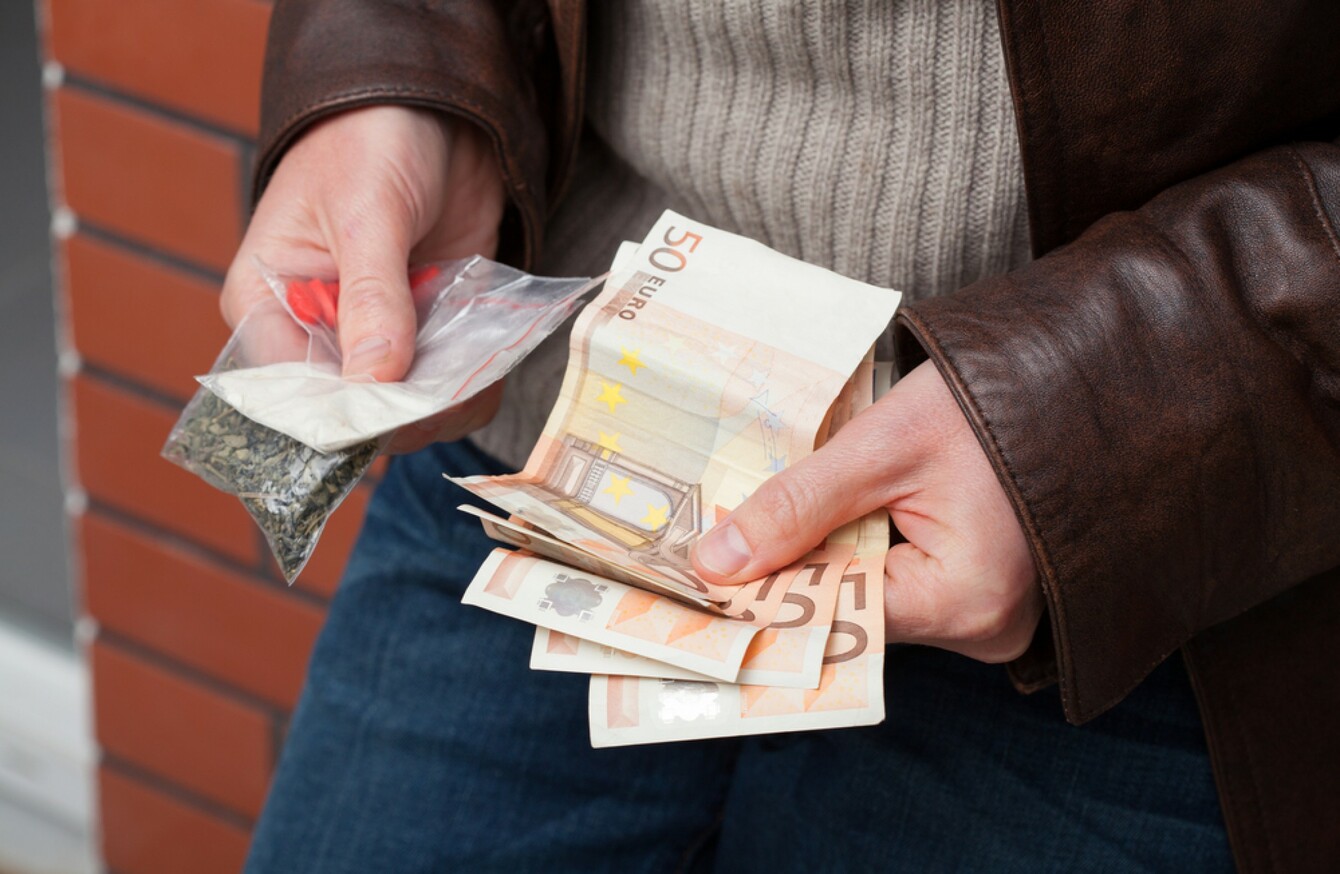 Image: Shutterstock/Photographee.eu
Image: Shutterstock/Photographee.eu
NEW FIGURES HAVE shown a substantial drop in the number of gardaí available to investigate drug crime.
Since 2011, the total number of gardaí in this area has fallen by almost 30%, from 359 down to 257.
Dublin has seen some of the biggest reductions, going from 147 in 2011, down to 115 this year.
Speaking about the figures (which were released by Justice Minister Frances Fitzgerald as part of a parliamentary question) Fianna Fail's Dublin spokesperson Senator Darragh O'Brien said:
These figures show that the Gardaí are being severely hampered in preventing and investigating drug-related crime.
In four years the Dublin south division has seen its personnel cut from 31 down to 16.
In the west of the city there are now 11 less gardaí than there were four years ago.
There are currently no drug unit personnel in Cavan/ Monaghan, with the number falling from eight in 2011.
In her response, Minister Fitzgerald states that it is the Garda Commissioner who is responsible for the distribution of gardaí, and that management:
Keep this distribution under continuing review taking into account crime trends and policing priorities so as to ensure that the best possible use is made of these resources.
While there has been an overall reduction in staff across the country, some areas have bucked this trend.
In Cork City there are now 25 gardaí, compared to the 24 in 2011; in Tipperary there are now 10 personnel, up from 7 in 2014; and south county Dublin the number has risen from 16 in 2006 up to 19 last year.
- The Department of Justice has been contacted for comment.