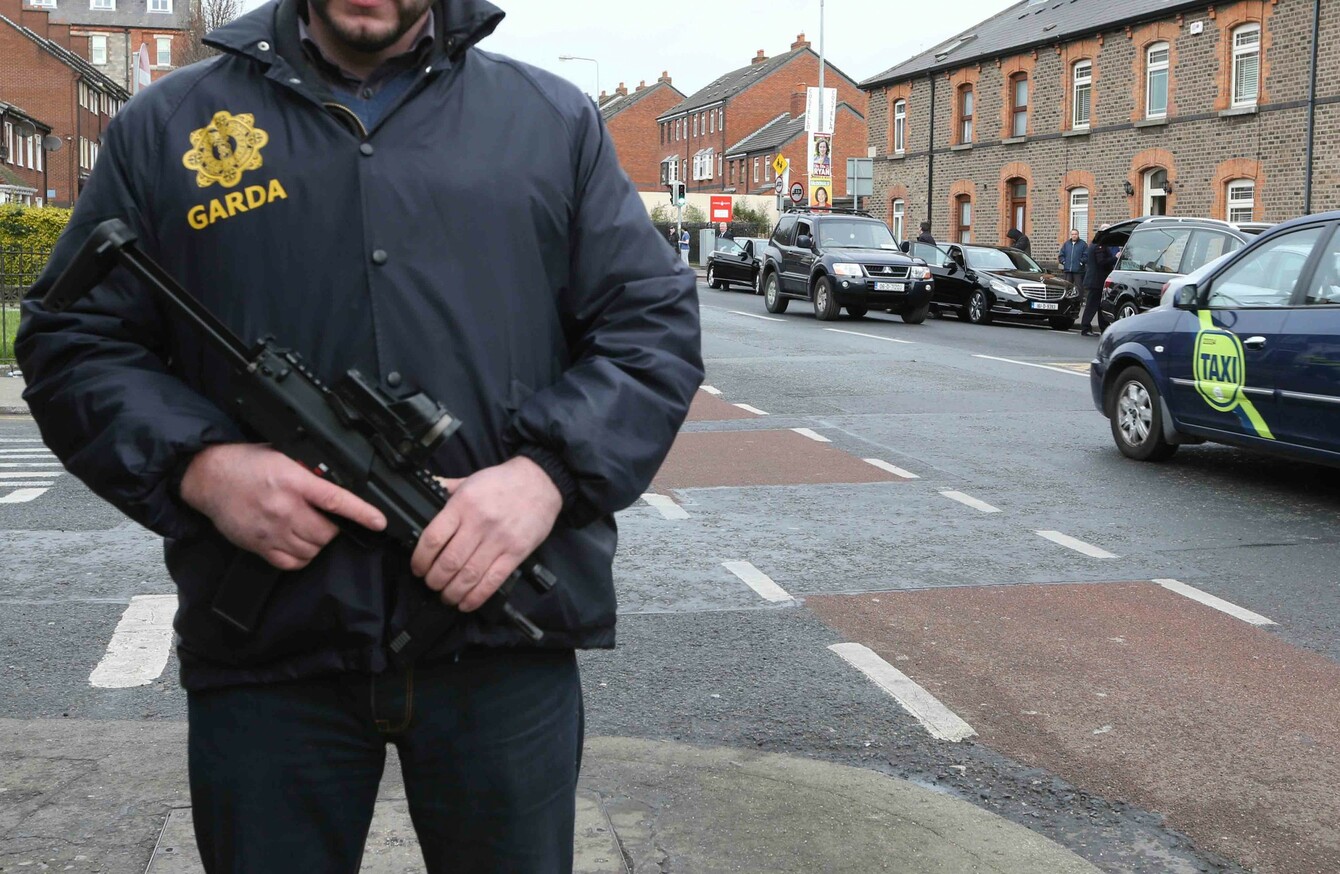 Image: RollingNews.ie
Image: RollingNews.ie
GARDAÍ HAVE WARNED that Ireland is "not immune" from the threat of terrorism, but said that the possibility of an attack here remains unlikely.
In a statement following the terrorist incident at Manchester Arena, An Garda Síochana said that the threat level in Ireland remains unchanged.
"Ireland is a safe and secure environment," the statement said. "While there is no specific information in relation to any threat to Ireland from international terrorism, An Garda Síochána does not consider that Ireland is immune from this threat."
Islamic State has claimed responsibility for the attack in Manchester , which was carried out by a lone perpetrator.
Gardaí are continuing to monitor the level of threat in Ireland. "All appropriate measures will be taken commensurate with the prevailing threat environment," the statement said.
"The threat level in this jurisdiction remains unchanged where an attack is possible but not likely."
Garda Commissioner Nóirín O'Sullivan said last month that gardaí need more training to deal with the changing face of terrorism.
"We are talking about training in terms of awareness in relation to the new reality – the need for vigilance," she said.
She was speaking after rank-and-file gardaí said that there is no adequate plan in place in the event of an attack in Dublin Airport.
Sympathies
An Garda Síochana extended sympathies to the victims of the terrorist attack.
"We are providing every assistance to our colleagues in the Greater Manchester Police," the statement said.
"As always, we will continue to liaise closely with our security and law enforcement partners in the UK and internationally to share and assess any relevant intelligence."
22 people are confirmed to have died in the explosion at the end of the Ariana Grande concert in the Manchester Arena last night.