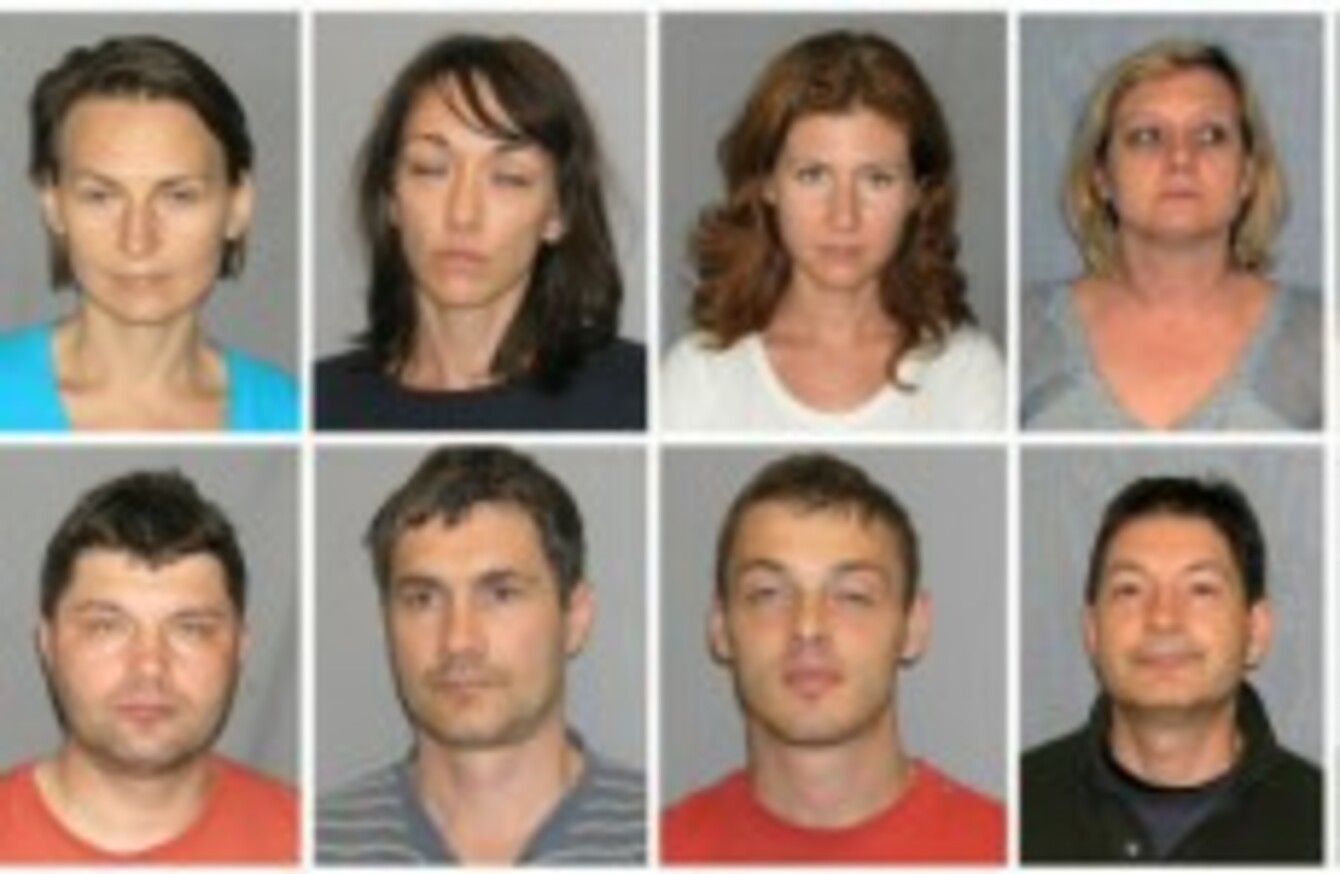 Some members of the Russian "spy ring".
Some members of the Russian "spy ring".
GARDAÍ ARE INVESTIGATING the use of several Irish passports by a Russian spy ring, which was discovered in the US this summer, the Irish Times reports.
The data from a passport of an Irish volunteer working with the children's charity To Russia With Love is has been confirmed to have been compromised.
Last June, US investigators arrested 10 people within the US on suspicion of espionage. All later admitted to conspiring to act as unregistered foreign agents within the US for Russia, and a spy-swap between the two countries subsequently took place.
Debbie Deegan, managing director of To Russia With Love, has confirmed that gardaí informed a female volunteer working with the charity that details from her passport had been used.
Deegan emphasised that the revelations were "distressing" and added that the charity, which has helped more than 5,000 abandoned and orphaned children across Russia, wished for the issue to be cleared up as quickly as possible so it could continue with its valuable work.
The Irish Times quotes Deegan as saying:
We need €450,000 a year to survive and help the children we love and care for. We look forward to this issue being resolved so we can refocus our energies on the children and the challenge to raise funds to help support them.
It is not known how the passport was accessed.
The Irish Department of Foreign Affairs told The Sunday Independent it  "does not comment on individual cases," adding:
The gardaí and the Passport Office have undertaken an investigation into the alleged use of a fraudulent Irish passport. This investigation is under way and we do not wish to speculate on its findings.
The Russian Embassy has not commented on the matter except to say that the Russian state had a great respect for the work of the charity, reports RTÉ.
The incident is not related to the forging of Irish passports by the Israeli secret service for the purpose of travelling to Dubai to assassinate Mahmoud al-Mabhouh, a senior Hamas member, at the beginning of the year.