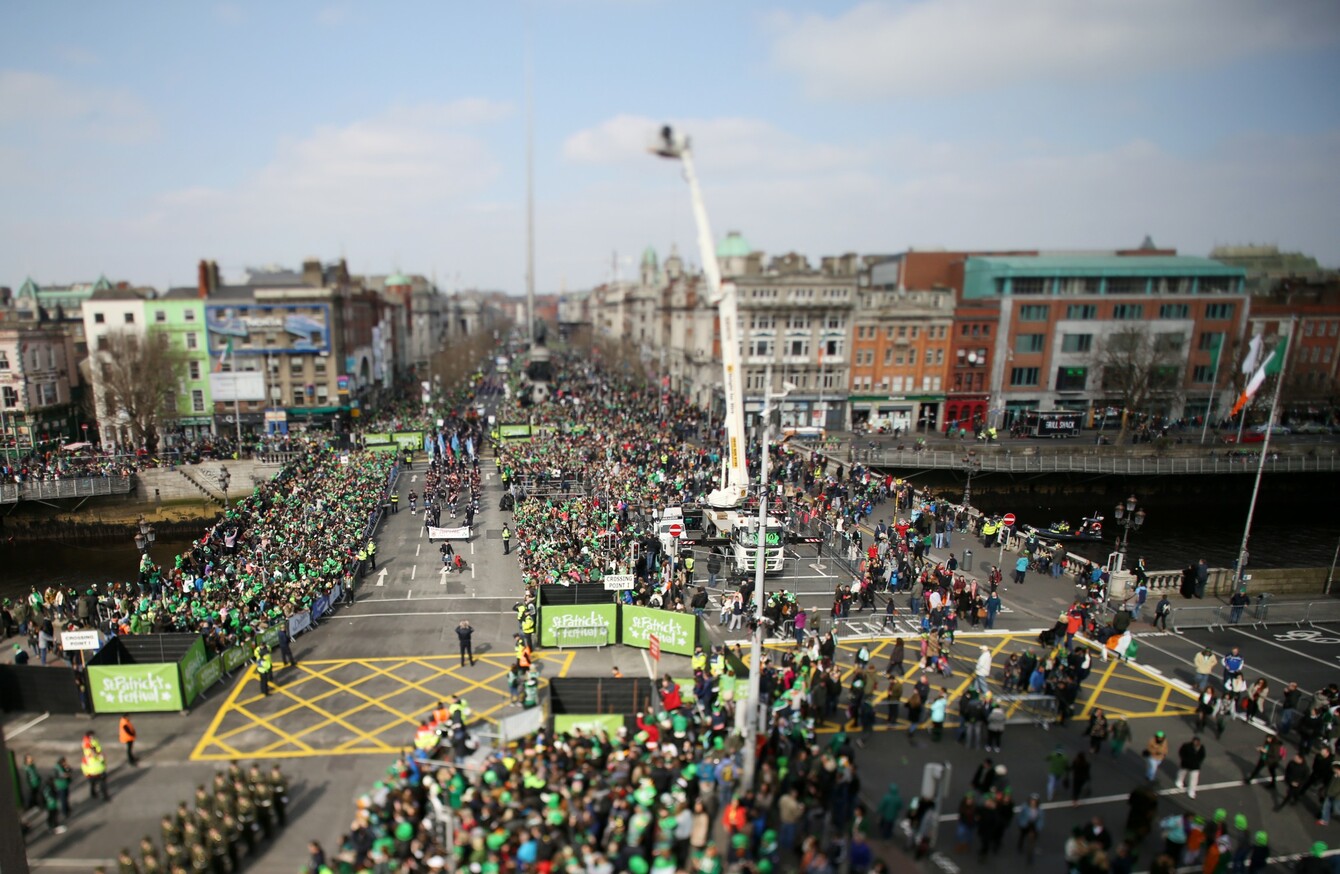 Image: Sam Boal
Image: Sam Boal
GARDAÍ WILL BE launching a serious crackdown against teenage drinkers this St Patrick's Day and will be paying particular attention to those bringing alcohol onto public transport.
Each year, there are concerns over teenage drinking and it was decided to tackle the problematic behaviour at source and confiscate alcohol from those planning on drinking on the streets.
Officers from both the north and south central districts have been approaching off licences in the city warning them of their duties not to sell to those who are underage or to those they suspect of buying alcohol for minors.
As usual, you will be unable to buy alcohol in city centre off licences until 4pm. There will also be a heavy public order unit presence at usual flashpoints including Grafton Street, Henry Street and Parnell Street.
Heavy presence
Over 1,100 gardaí will police the capital on the day including members of the public order unit as well as uniformed officers and armed detectives.
Senior gardaí were urged this week to ensure that there is an increased garda presence. Other pleas, made by members of Dublin City Council at the Joint Policing Committee on Tuesday, include that gardaí maintain a high visual presence before, during and after the parade.
The news comes as it emerged that private security guards will help gardaí keep the peace in Temple Bar on Friday, after Dublin City Council opted to repeat the 'robust policing' approach it adopted in the area last year.
There will be manned barriers in and out of the area, and Merchant's Arch will be restricted to one-way traffic.
There'll also be a crack-down on on-street drinking, to make sure it's kept to a minimum.
"There was an increase in Garda and private security in the area to manage the safe movement of pedestrians," a Council spokesperson said in a statement.
Access to the area was controlled when required by the provision of manned access barriers at approximately 40 access points.
Drinkaware has warned against excessive drinking before the Patrick's Day celebrations kick off. They urged people to keep track of how much they are consuming. They also urged consumers to pace their drinking.
A recent Healthy Ireland report stated that 14% of drinkers feel they should cut down on their alcohol consumption.
Drinkaware wants people to drink bottles instead of pints, finish a glass of wine before pouring another and to have a glass of water while drinking as alcohol dehydrates the body.