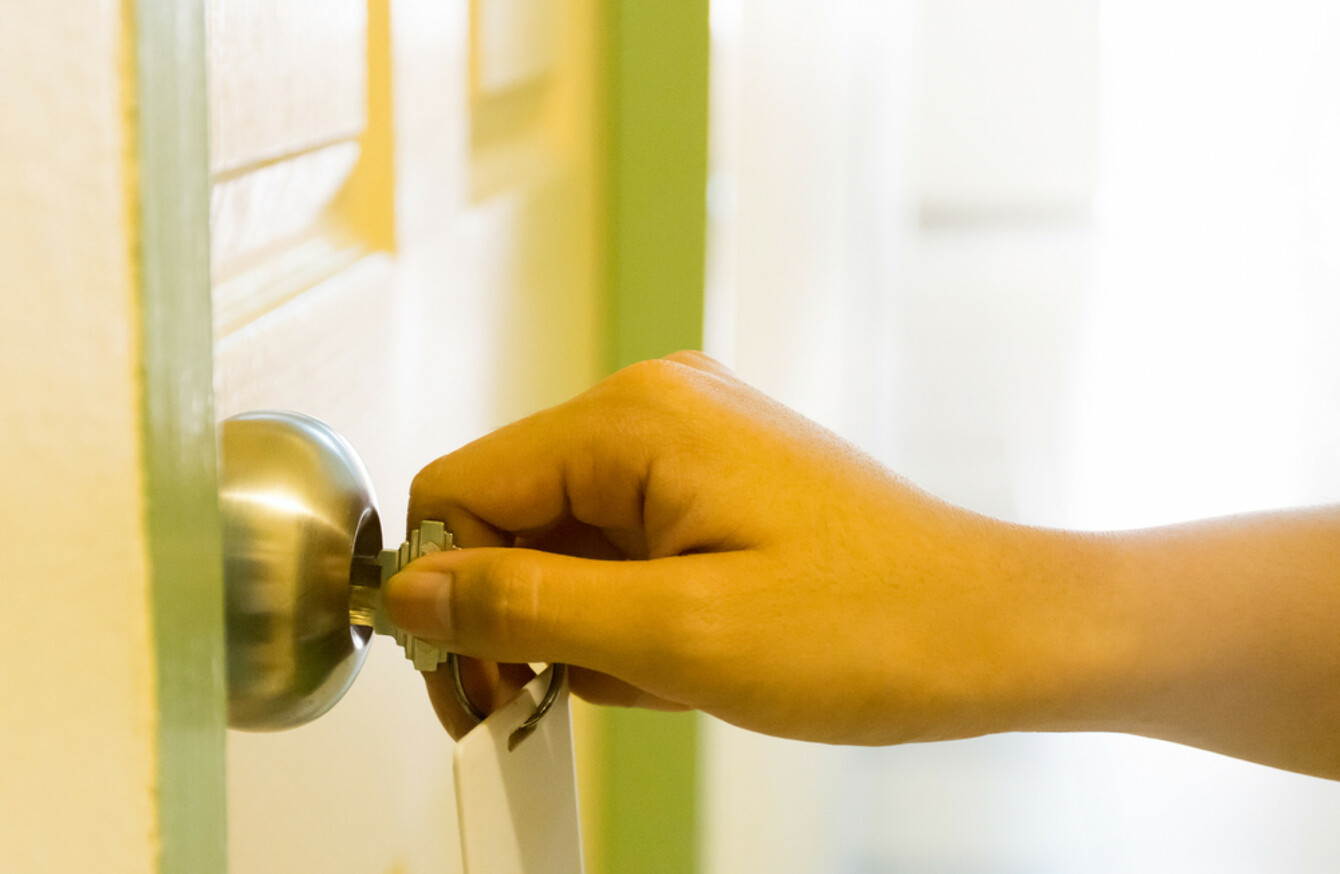 One of the methods the scammers use is handing over keys that don't actually work
Image: Shutterstock/SuphattharachaiPhotos
One of the methods the scammers use is handing over keys that don't actually work
Image: Shutterstock/SuphattharachaiPhotos
THIRD-LEVEL STUDENTS should be especially wary of rental scams as the new term approaches, gardaí have warned.
Gardaí say that there is usually a spike in August to coincide with the new college year.
These kinds of scams usually fall into one of three categories, according to gardaí. They are:
The scammer claims to be out of the country so can't show you the property but requests a deposit.
The scammer is living at the property, and shows a number of people around. They get a deposit from several people and then flee with the cash.
The transaction appears to have gone smoothly until the renter finds that the keys don't work and the landlord has disappeared.
To ensure that renters avoid these pitfalls, gardaí have recommended a series of measures to make sure that the house or apartment exists, is available to rent and that the prospective landlord is authorised to rent out that property.
This includes "ideally" only doing business with established bona-fide rental agencies, meeting a prospective landlord in the place that is to be rented, asking for some form of identification from this landlord and keeping copies of all correspondence and payments made to them.
It also includes paying the landlord the deposit directly, and using cheques or bank drafts to pay it. Another essential step is making sure the keys fit and open the door, and that a rental contract is signed prior to the payment of the deposit.
Renters are also advised to look at the Residential Tenancies Board (RTB) rent index, which provides students with benchmark information and provides accurate data on the rents being charged by landlords adjacent to all third-level institutions.
The gardaí also had this final piece of advice for prospective renters, to make sure they aren't caught out by a scam:
Caution is advised, if the rent sounds too good to be true.