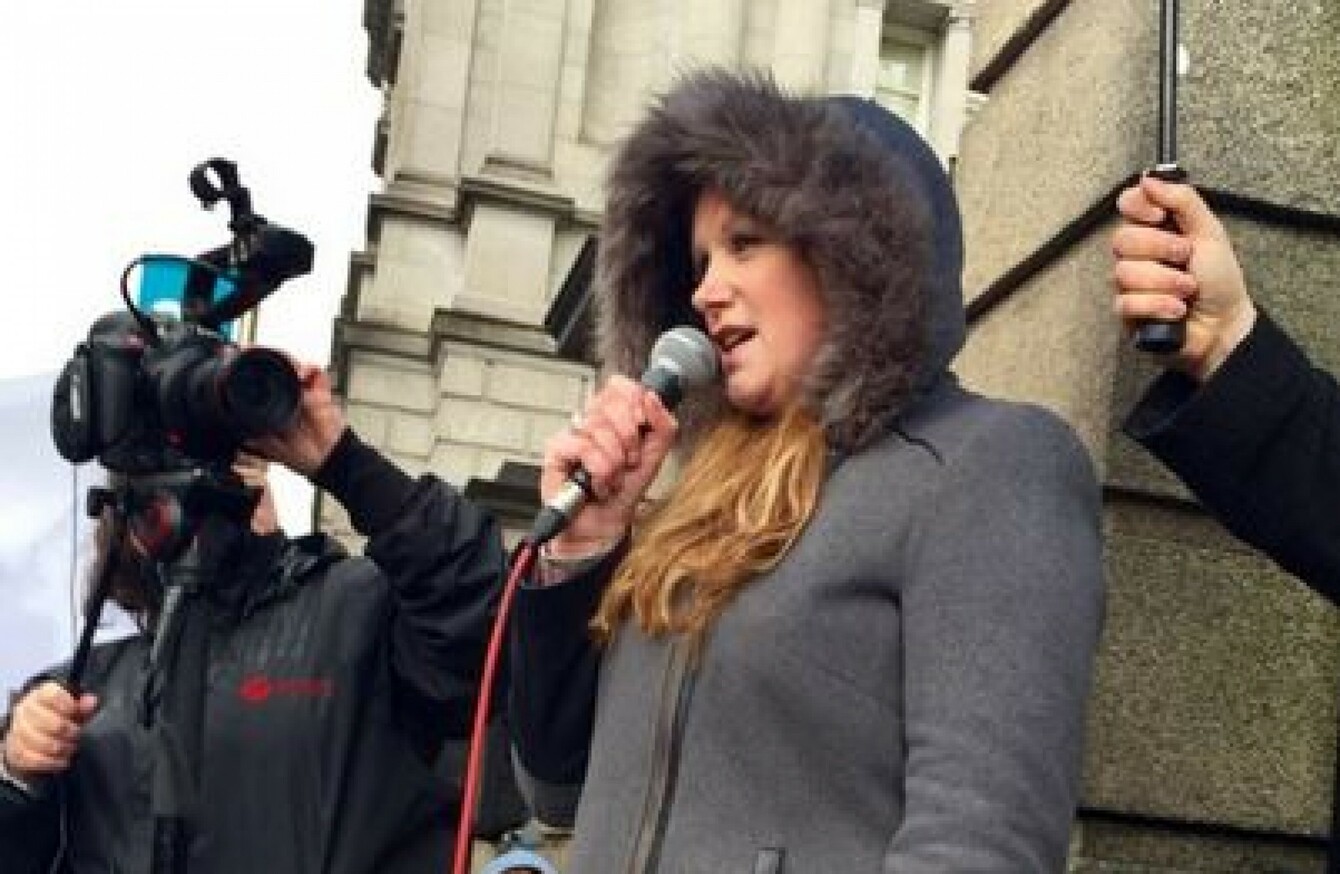 DJ and campaigner Nikki Hayes at a mental health rally in April.
Image: Mental Health Reform
DJ and campaigner Nikki Hayes at a mental health rally in April.
Image: Mental Health Reform
Updated at 8.30pm 
THE GOVERNMENT HAS reversed its plan to divert some €12 million from the mental health budget, it was confirmed today.
Total government expenditure has been revised upwards for this year, with €500 million going to the Department of Health.
Reports emerged earlier this year that €12 million that had been ring-fenced for mental health in the last budget would be spent elsewhere.
Budget 2016 had included a €35 million increase in mental health spending – with €12 million of that amount earmarked for 1,500 additional staff.
However, in April then-health minister Leo Varadkar said that the money would be spent elsewhere as not all of these additional staff could be hired on time.
Minister of State for Mental Health and Older People Helen McEntee confirmed:
"The reinstatement of the full 2016 provision of €35m in new development money will allow much needed service priorities in mental health to be progressed."
The Meath Fine Gael TD added:
Along with initiatives already planned such as early intervention counselling in Primary Care for under 18s; new Jigsaw sites in Dublin, Cork and Limerick; more streamlined services for the Homeless with mental health problems; and the development of Perinatal Mental Health services, the additional funding will also enable further recruitment to priority posts across the mental health sector and the ongoing development of community mental health teams.
Her statement concluded:
There is always more that can be done in these crucial areas, but today represents a step in the right direction.
Spending revision  
Public expenditure minister Paschal Donohoe today approved an increase in spending of €540 million for this year.
The increase also includes €40 million for the gardaí to fight the recent upsurge in serious crime in Dublin. The Department of Justice has also undertaken to find savings of €15m from within existing resources to reallocate to the guards, bringing the total additional funding package for policing to €55 million.
The new estimates will go before the Dáil in the coming weeks, with Donohoe saying departments still had to mind the pennies.
It will be important that departments continue to prudently manage expenditure within the allocations now proposed for 2016.
Donohoe added that 150 staff would be hired in health each month for the rest of the year under the plan.
With reporting from Daragh Brophy and Christina Finn.