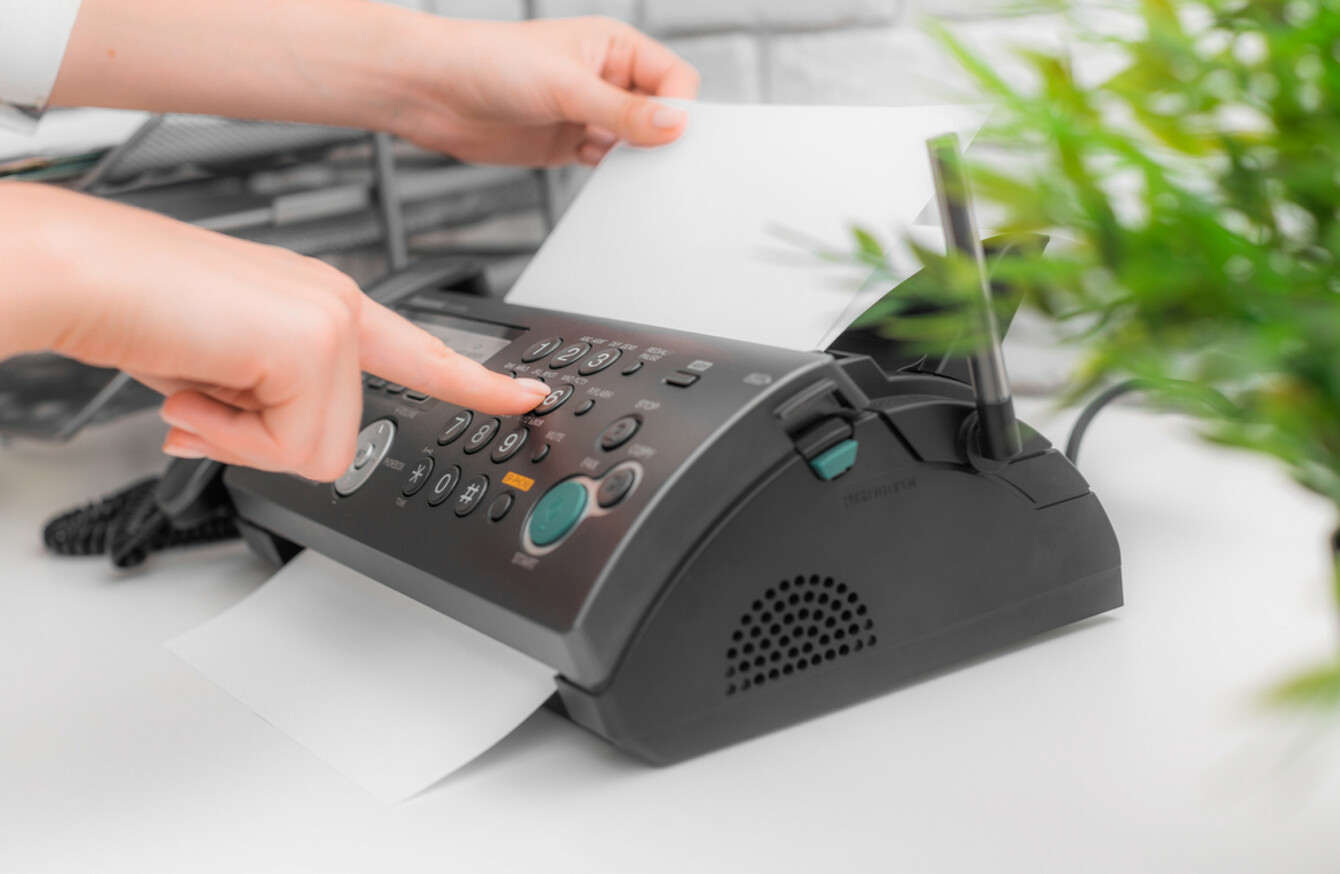 Image: Shutterstock/FabrikaSimf
Image: Shutterstock/FabrikaSimf
IT WON'T BE until next year that An Garda Síochána and Child and Family Agency Tusla begin to electronically notify each other of suspected cases of child abuse.
Prior to then, notifications will still be issued via fax or post, and this is has been described as "neither efficient, appropriate nor wholly secure".
Earlier this week, the Health and Information Quality Authority (Hiqa) published a damning report into how Tusla manages child sexual abuse allegations in the wake of the failures in the Maurice McCabe case.
The problems identified included failures to consistently implement Tusla policies at a local level, accurately record important decisions made and manage under-performance.
Among a number of areas, deficiencies in Tusla's relationship with the gardaí were found.
In five areas, Hiqa found specific failures in their joint working arrangements. The most serious of these was the complete lack of electronic data transfer facility between both agencies.
Furthermore, there was no agreed information-sharing protocol so that there was any system in place when this needed to occur.
For Hiqa, this was unacceptable.
It said in the report: "Instead these notifications have to be sent by fax or posted.
This is neither efficient, appropriate nor wholly secure given that these notifications relate to allegations or suspicions of child abuse. There are plans for electronic transfer of notifications to start in 2019.
Describing the situation as "not ideal" at a press conference this week, Hiqa's director of regulation Mary Dunnion said that "critically important information" was being delivered by fax and post".
In many cases, Dunnion said, "where mistakes were happening, they were either not detected, or if they were they weren't dealt with".
The Hiqa report itself noted a number of areas where Tusla was "missing an opportunity" in this regard.
It said: "While the investigation team heard examples of effective intragency working at local level, it also heard concern about delayed responses by Tusla to referrals of child abuse to it.
In addition, the variation in practice with regard to formal service-level arrangements at local, national and/or regional level with external agencies represents a missed opportunity for enhanced intragency working in the best interests of children.
This is not the first time that an independent report has been critical of Tusla and its relationship with An Garda Síochána.
Last year, Special Rapporteur on Child Protection Geoffrey Shannon published a report detailing systemic failures in the child protection system.
That report was sparked by another scandal – the removal of two Roma children from their parents in Tallaght and Athlone in 2013.
One of the main criticisms in the report is of inter-agency cooperation, which Shannon described as "overwhelmingly inadequate".
Some children were repeatedly removed from their families by gardaí, only to be returned by Tusla. The audit described the lack of feedback from the agency as both "personally and professionally frustrating" for gardaí who have removed a vulnerable child from their parents' care.
In a statement following the Hiqa report this week, Tusla CEO Fred McBride said that the agency was aware of and dealing with all of the issues that had been raised.
"This Hiqa investigation highlights issues faced by the agency which we are aware of, take very seriously and have been actively working to address over the past four years," he said.
He acknowledged that there were "inconsistencies" and "variations" in how cases of children are prioritised around the country and accepted that there are a number of areas that Tusla needs to improve in.
McBride added: "Whilst we have some way to go, we are actively addressing all of the issues and have been for some times, so that practice across the country is consistent, and that ultimately children and families receive a timely, proportionate and appropriate response."
With reporting from Michelle Hennessy