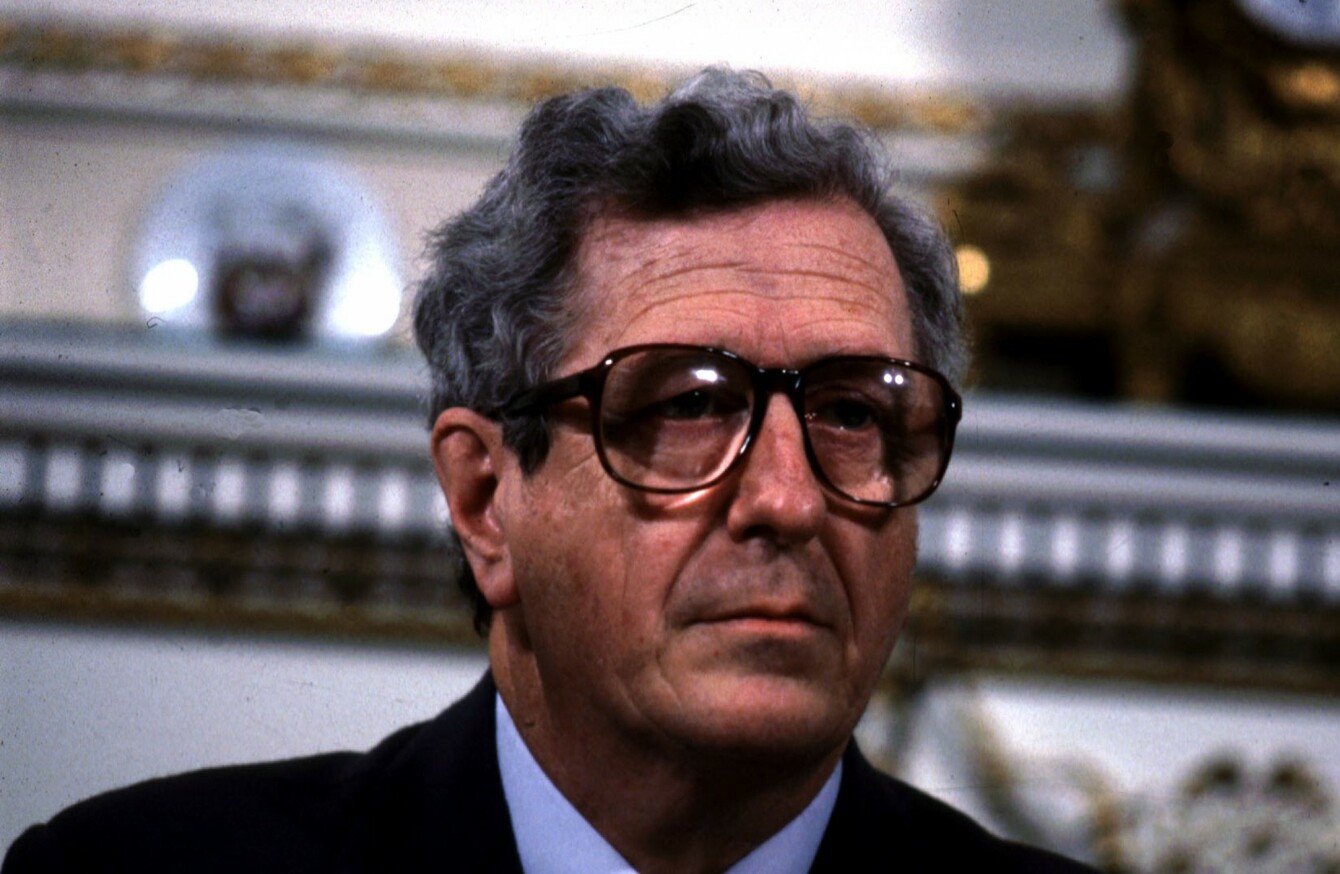 Image: RollingNews.ie
Image: RollingNews.ie
CONCERNED IRISH PEOPLE contacted the government in 1986 urging Taoiseach Garret FitzGerald to help free Father Niall O'Brien, who was charged with the murder of a Filipino mayor.
O'Brien had travelled to the Philippines in 1964 as a Columban missionary where he helped sugar workers obtain better working conditions. However, he hit the headlines when he and another priest were charged with the murder of mayor of Kabankalan, Pablito Pablo Sola, in February 1983.
They were held for over a year but were released without charge in 1984.
The Taoiseach at the time, Garret FitzGerald, was inundated with letters from worried Irish people about the treatment of the priest, who was originally from Blackrock, south Dublin.
Letters urged Fitzgerald to "plead with who ever you can to get him free". Others wrote that he "is a brave man who gave up his life to save others".
President Reagan
One woman received a response from the Taoiseach's office where she was told that the Irish Government was doing all it could to get  O'Brien released. She was told the "Australian government are pursuing this matter on our behalf" and that "the Government share her concern and are watching developments closely".
Others urged FitzGerald to use his relationship with US President Ronald Reagan to broker a deal with the Filipino government.
A Galway man, writing to the then Taoiseach, stated: "I understand that President Reagan may have some influence with President Marcos and have him released and acquitted as he his innocent."
O'Brien was released in 1984 and continued his missionary work in the Philippines. He remained in the country for forty years and died in 2004 after falling from his wheelchair.
Father Colm McKeating, who was the regional director of the Philippines region of the society of St Columban, said of his passing: "He was a man of tremendous imagination who had a new approach to preaching the Gospel. He had a variety of skills and was also a man of integrity. We have lost a very talented man who had a very fruitful life and who has left quite a legacy."