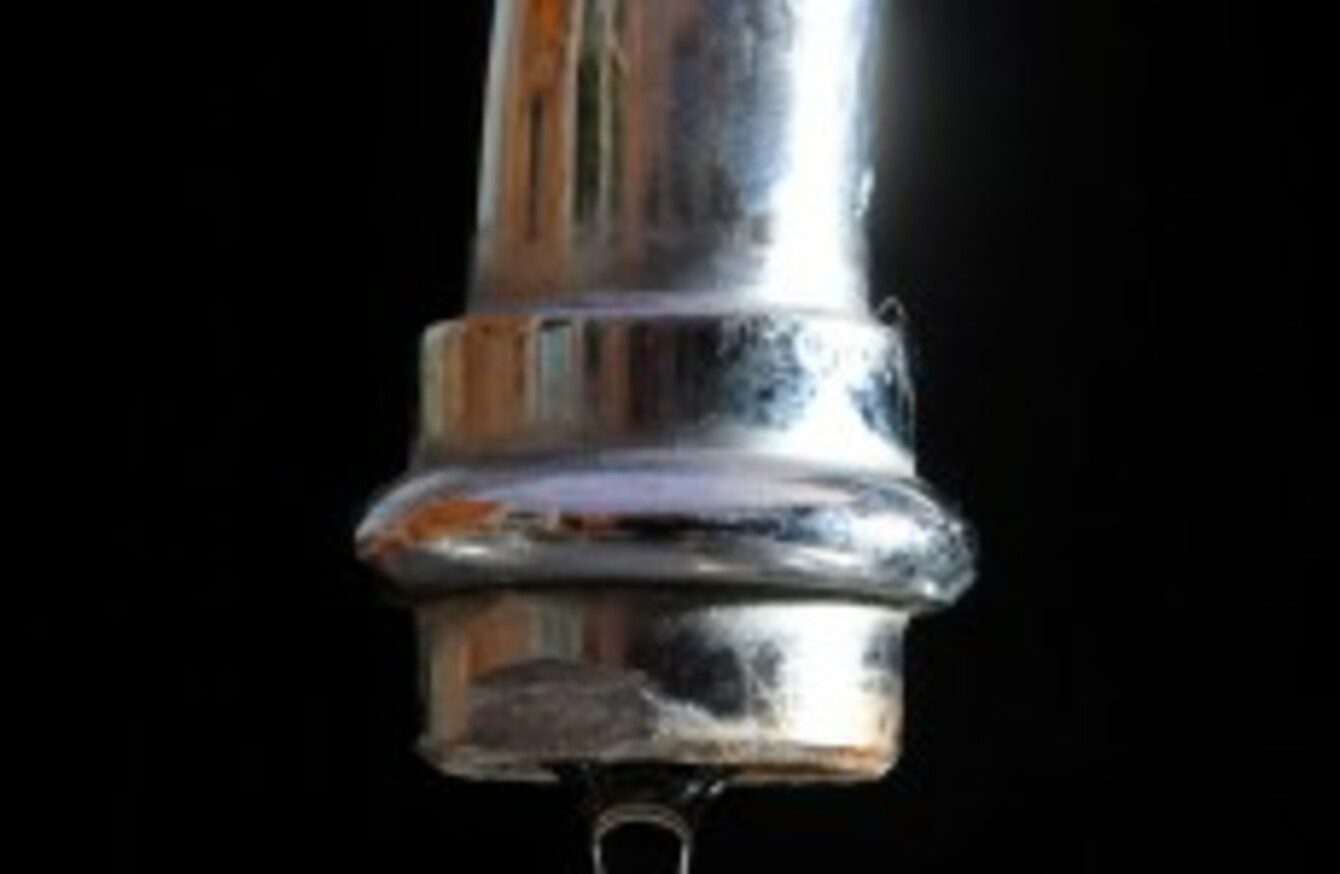 Image: Ian Nicholson/PA Wire/Press Association Images
Image: Ian Nicholson/PA Wire/Press Association Images
THE LATEST WATER restrictions in Dublin and surrounding counties have led to renewed calls for the government to fast-track a planned water project in Co Laois to provide a sustainable water supply for the capital.
Labour senator John Whelan has claimed this week's shortages in Dublin and parts of Kildare, Wicklow and Laois, could have been averted had the Garryhinch Water Project been fast-tracked.
As it stands, the government says it will be seven years until the water treatment plant is operational.
Whelan's Labour colleague, TD Kevin Humphreys, has also called for the fast-tracking of the project, but noted that even if this did happen it would still take five years for it to be established.
"One of the reasons Intel and other companies are located here is because of the water supply available to it. We must continue to exploit this resource and ensure sufficient capacity is in place," Humphreys said.
The proposal on the Bord na Móna site at Garryhinch reservoir, near Portarlington would see excess water from the Shannon captured and treated for supply to the greater Dublin region.
The project would require around €500 million investment – which Whelan claims Bord na Móna could raise on international lending markets, at no cost to the State – and would create over 1,000 construction jobs as well as 100 permanent jobs at the treatment plant.
Whelan said that not fast-tracking the project, but charging for water from next year, makes no sense if there is not a reliable supply and there are restrictions such as those imposed this week.
"This is a classic example of putting the cart before the horse and Government must now direct Irish Water to build the Garryhinch reservoir in tandem with the metering programme," the Laois-based senator said. "You cannot charge for water that you don't have and which is not reliable."
He told TheJournal.ie that the problem lies in the lack of coordination between the government, Bord na Móna and Dublin City Council.
"My core point is that with three agencies, three CEOs and three Ministers we have too many cooks and no one heading up or taking primary responsibility for the supply of water with too much emphasis on metering," he said. "This will require Government intervention to re-direct policy."
The government said earlier this year that Dublin City Council is currently running the project but that responsibility for it will transfer to the newly-created Irish Water next year with Bord na Móna playing a "key critical role" in the delivery of the project.
Speaking in the Dáil last July, Minister of State Fergus O'Dowd said: "The fact is that this must be done right and properly.
"Clearly, significant planning issue are involved. I am confident that it will progress. There has been no delay on the part of the Minister or the Department in this matter.