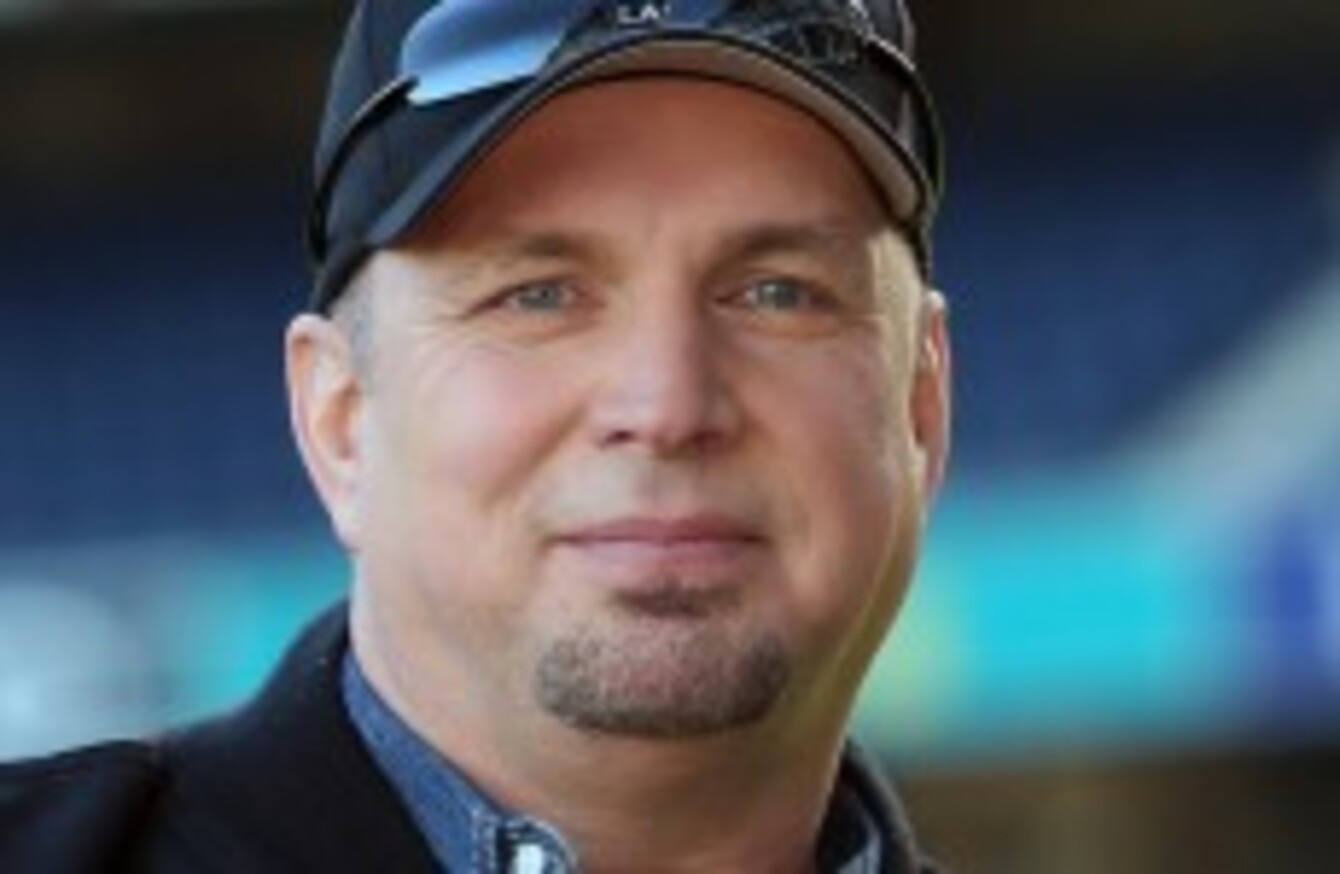 Image: Niall Carson
Image: Niall Carson
THE FINAL DECISION on whether Garth Brooks will play any show at Croke Park will be made by Tuesday.
That's according to Peter Aiken of Aiken Promotions, promoter of the five gigs that Brooks was meant to perform at the GAA stadium.
The background
After Garth Brooks fever hit Ireland and tickets sold out for the events, the series of gigs looked like a dead cert for success, and a fantastic way for Brooks to kick off his return to live music.
But on Thursday, permission was granted by Dublin City Council for just three of the five concerts.
Croke Park residents' associations had been very vocal about their opposition to the events, and DCC had – as normal – had to grant permission for the licence. But the decision appeared to have blindsided the promoters and musician.
Brooks issued a statement saying it would be five shows – or none at all.
This morning, in an interview with The Business on RTÉ Radio One, Peter Aiken gave an insight into the difficulties he and Brooks face, and said that the final decision on the concerts will be made by Monday or Tuesday.
Here are the 14 things we now know about the situation
After multiple visits to Croke Park, Brooks and his team had put together a huge stadium performance based on five shows. Said Aiken:
Garth Brooks is the kind of fella that if he came in and did three shows, he would feel, it would be such an anti-climax for him for the 160,000 people who didn't get to see him.
All five shows were to be filmed, as well as a documentary DVD being made, necessitating a film crew of over 80 people.
Aiken said he had hoped Brooks would do the three shows and then come back at another time to do the final two. As for moving venues:
The idea of moving to a different venue just wouldn't work, because the stuff is custom made for Croke Park. Twelve container loads have already left America to get here.
Did the promoters forget about the licence issue? Aiken said:
We never forgot about the licence because we started immediately putting the process together and we met with Dublin City Council shortly after the tickets went on sale.
He added that DCC brought up the issue of residents straight away and said "this is a big, big ask" and "this is a big, big job".
The promoters knew that residents could take legal action. "That is where I saw the threat being – not Dublin City Council," said Aiken.
If I had had any inkling that this [licence] was going to be a problem, I would have flagged it.
Aiken rejected a description of Brooks as making bullying comments by saying he will only play five gigs, and said "to play three shows and not do the other two shows, his attitude is better not playing to anyone then. Why play three nights and then we have 160,000 people who don't see the show. I can understand that."
The licence announcement from DCC did blindside them:
I was in Croke Park when it came out. Everybody, including Croke Park, we were devastated. It was the biggest shock I've ever got.
If the gigs go ahead, there will be a major financial cost to both Aiken Promotions and Brooks – up to "seven figures" for Aiken. As for insurance:
If no gigs go ahead  – we are not insured. We can't get insured for it. We can only get insured if we get a licence. And we only have a licence for three events.
[Brooks will] be out millions himself
Asked if he had any sympathy for local residents, Aiken said:
Of course I do, it is something that has never happened before, five nights, and it will never happen again.
He added that he would be happy to meet residents, but noted that there is a large number of residents' groups.
Is there hope? Yes, said Aiken, as "we're still working behind the scenes". The gigs aren't officially cancelled and they are in constant contact with Garth Brooks. Aiken said he doesn't know what could have been done differently.
We are doing whatever we can to get some light at the end of this.
Has this affected the long relationship between Aiken Promotions and Garth Brooks? Said Aiken:
I wouldn't say it's fractured, but I'd say he's very disappointed.
Is Aiken worried about the company's reputation?
Of course. We've been going for 53 years… there's never been any conflict with Aiken Promotions about anything. We've paid every bill.
"It will do a lot of damage to me, both personally and financially," said Aiken.
Aiken is worried about possible issues with concert goers if only three gigs go ahead:
What do we do with 160,000 who turn up with tickets for those nights, who turn up when the shows are on, demanding to get in? What happens to them? What happens if they turn up and say we want to be there anyway to see the show? You could have a huge public order incident.
As for whether Brooks will change his mind?
I've mentioned it to him and he says 'you know how I feel'. No, I don't think he'll back down.