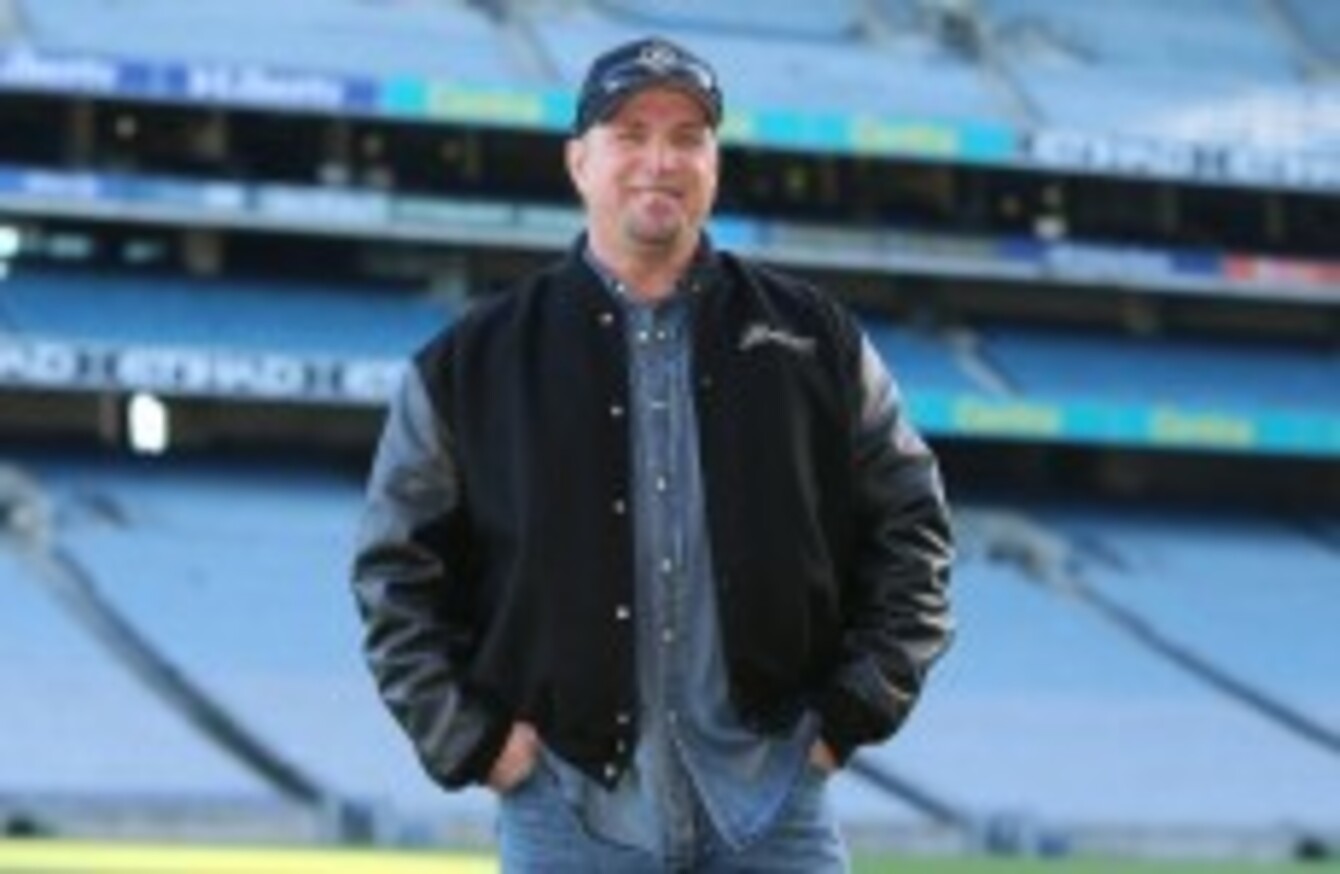 Garth Brooks at Croke Park stadium last month
Image: Niall Carson/PA Wire
Garth Brooks at Croke Park stadium last month
Image: Niall Carson/PA Wire
HOMEOWNERS LIVING NEAR Croke Park have said they'll launch a coordinated campaign against plans to stage eight concerts at the stadium this summer.
Residents and local groups came together for a meeting on the issue on Saturday afternoon.
A statement released afterwards on behalf of all parties present said that locals would only now deal with the GAA, Croke Park Limited or promoters through legal representatives.
Members with experience in the areas of planning, law and media are setting up smaller committees to begin a sustained campaign of protest against the planned gigs.
It was confirmed earlier this month that Brooks would play five dates at GAA headquarters — initially just two gigs were announced, but massive ticket sales convinced organisers Aiken Promotions there was demand for several more.
Boy-band One Direction will also play three dates at the Jones's Road venue.
Residents say the imposition of the eight gigs represents a "serious and unacceptable threat" to the local community.
A further large-scale meeting is being planned by the group to decide on the best course of action, as the campaign gets under way.
Croke Park Stadium Director Peter McKenna met with locals to discuss their objections to the gigs last week, along with representatives of Aiken.
Local councillor Nial Ring told TheJournal.ie afterwards that McKenna had said it was okay for organisers to ignore a deal signed by GAA in 2009 agreeing to stage only three concerts per year as "time moves on".
Ring said he would push other Dublin councillors to reject licences for the gigs.