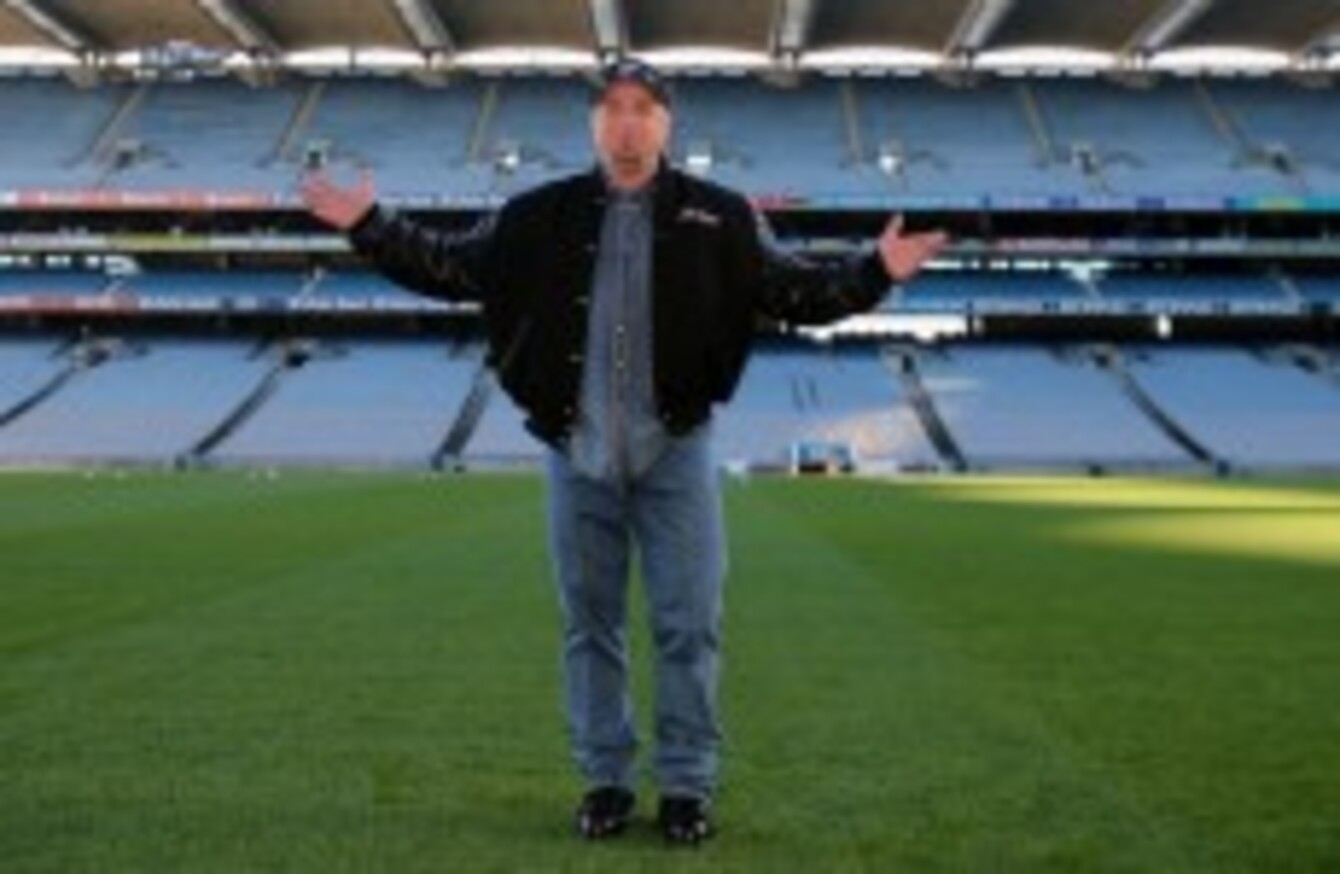 Image: Niall Carson/PA
Image: Niall Carson/PA
FIANNA FÁIL TD Timmy Dooley has published a new Bill today which he said would "end the fiasco over the Garth Brooks concerts at Croke Park".
The legislation would create an appeals process in circumstances like this where a local authority refuses to grant an event licence. It was confirmed yesterday that Dublin City Council would only allow three of the five concerts to go ahead but last night the singer himself said it would be "five shows or none at all".
"This is an almost unprecedented situation and measures need to be taken to resolve it and ensure that it doesn't happen again," Dooley said. "The cancellation of at least two, and now possibly all five of these concerts will have a serious impact on Ireland's reputation abroad."
Under his Bill, appeals could be made on economic and tourism grounds, or if the refusal to grant the licence could damage Ireland's reputation.
Meanwhile, Aiken promotions this evening said it is the standard practice to sell tickets before a detailed licence application is submitted and it followed the usual procedures for the five Garth Brooks concerts.
They explained that "it takes time to collate all the information required" in an event licence application which includes:
The full stadium layout to include surrounding area
The stage and all temporary structures
The emergency plan
Safety strategy
Impact on the local environment
Stewarding
Traffic management
Sanitation
Environmental issues
"Under the current regulations the licence application must be submitted ten weeks prior to the event," they said. "In the case of the Garth Brooks event Aiken Promotions submitted the licence application on 17 April 2014,  14 weeks prior to the date of the first concert."