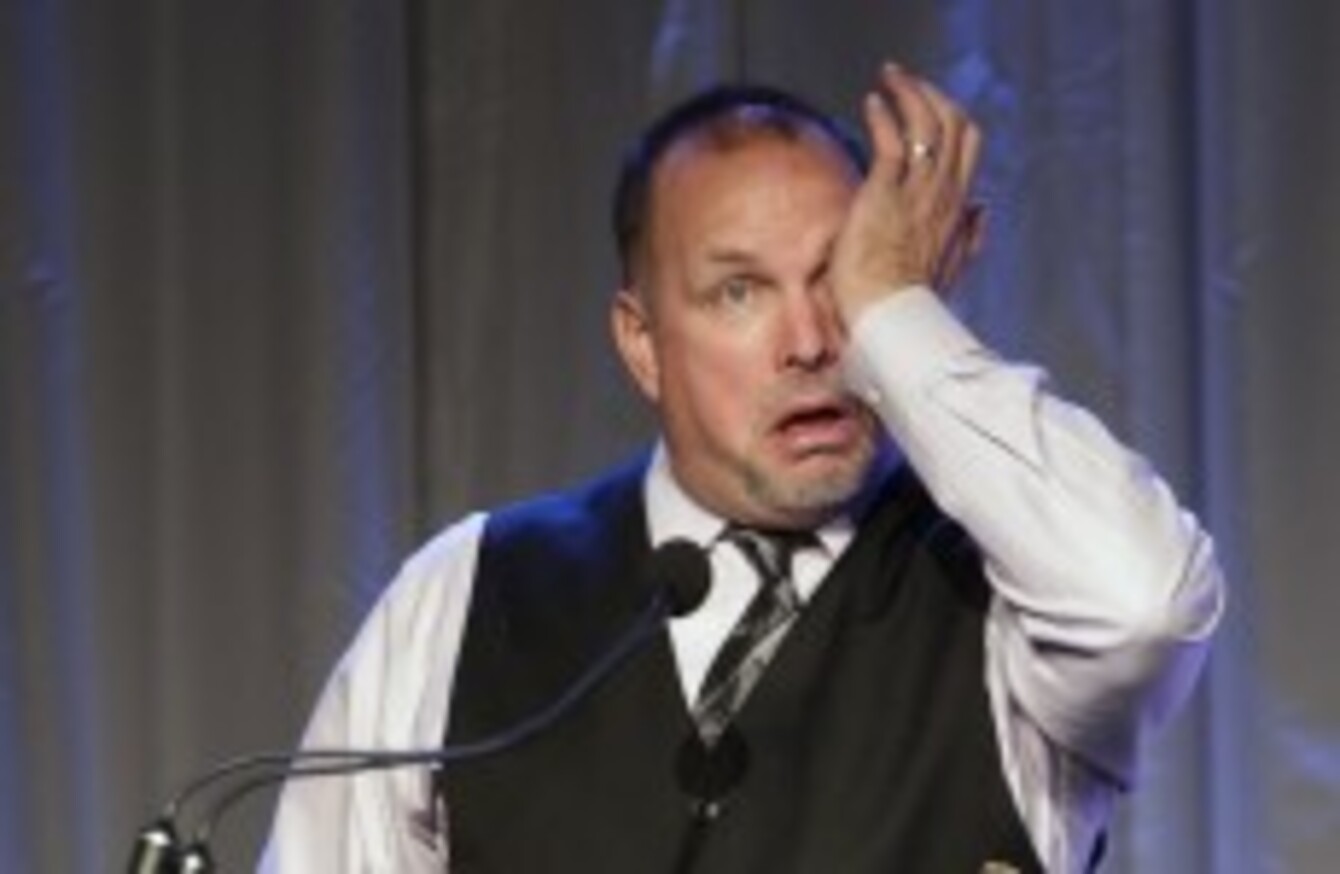 Garth Brooks (File photo)
Image: Mark Humphrey
Garth Brooks (File photo)
Image: Mark Humphrey
Updated 5pm
POLITICIANS AND COMMENTATORS gathered at the MacGill summer school in Donegal are supposed to be discussing important matters of national interest but they inevitably strayed into the Garth saga this morning.
After the nation spent weeks convulsed by the controversy over the decision by the country singer to cancel his five-shows in Croke Park after licences were only granted for three, many had hoped we could move on.
But management consultant Eddie Molloy briefly raised the issue during his speech on a session about restoring trust and credibility in Irish institutions.
Molloy made the point that in refusing the grant licences for all five slated gigs at Croke Park Dublin City Council chief executive Owen Keegan had demonstrated a rare example of rigidly applying the laws and rules.
Molloy was making the point as part of a speech in which he called for the civil service to become a "fifth estate" separate from politicians.
There was a smattering of applause from the audience for his remarks but there was not widespread agreement with his views.
Keegan criticised
Audience member Dermot Lacey, a Labour councillor in Dublin, said that Garth Brooks saga was caused by "bureaucratic, box-ticking" public servant.
He claimed that an elected representative would have solved the issue. He made a broader point that power needs to be taken back from a "unaccountable public servants".
Another audience member also disagreed with Molloy pointing out that while there are laws Keegan had discretion with regards to the granting of licences.
That contribution towards the end of this morning's session prompted debate moderator Vincent O'Doherty to comment:
"I am going to bar any further comment on Garth Brooks."
However, political commentator Noel Whelan returned to the Garth theme later in a discussion on the changed political landscape.
Whelan said that having each secured over 400,000 votes at the last local and European elections, Fine Gael and Fianna Fáil were more popular than Garth Brooks – who sold 400,000 tickets for his cancelled gigs – but that smaller parties and independents got a "near-Garth" in securing less than that amount.
First published 1.07pm
TheJournal.ie will be bringing you rolling coverage from the Glenties all this week and you can follow @oconnellhugh for updates.