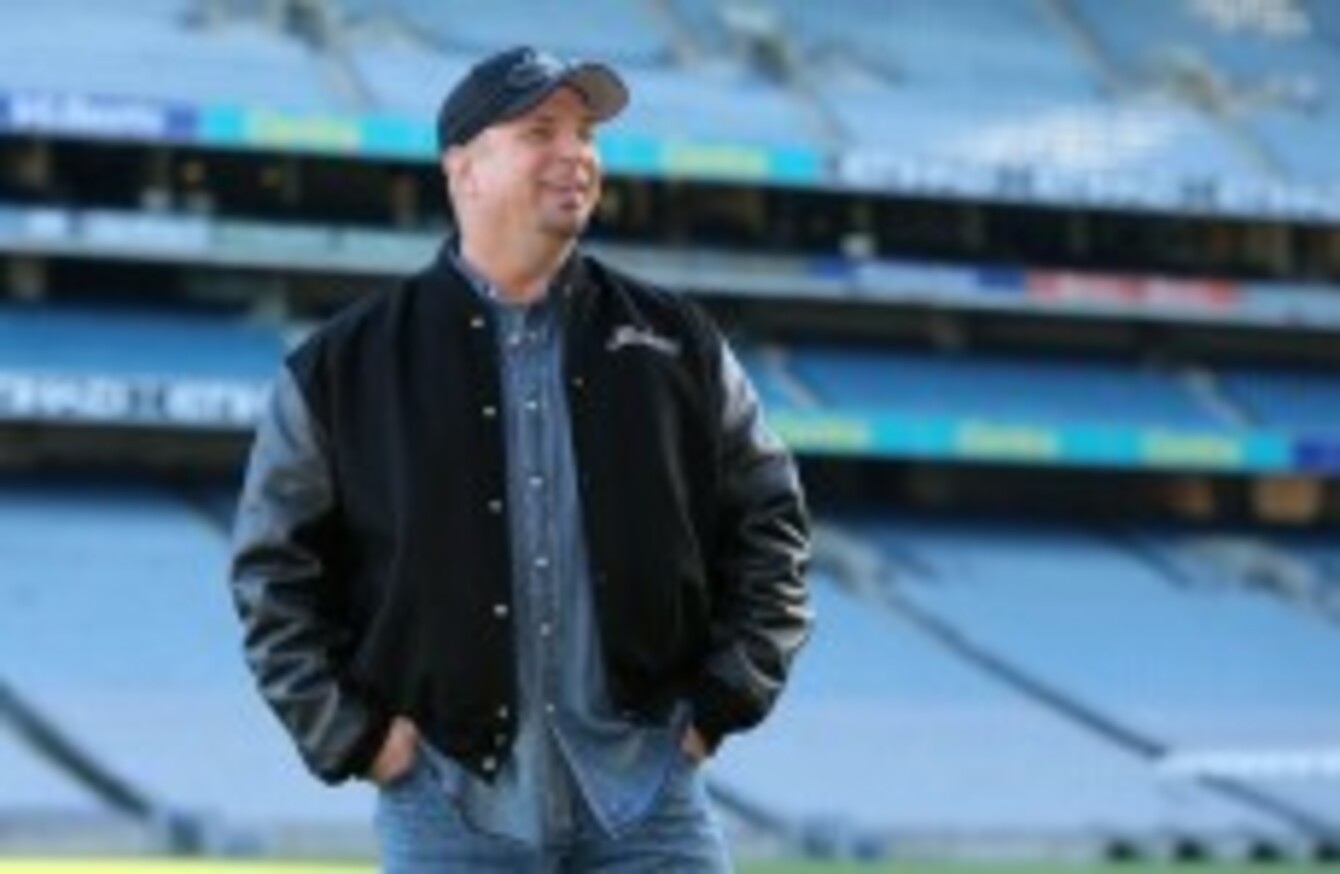 Image: Niall Carson/PA Wire
Image: Niall Carson/PA Wire
Updated 11.45 AM
DUBLIN CITY COUNCIL has given permission for just three of the five scheduled Garth Brooks concerts in Croke Park.
400,000 tickets have already been sold for the five sold outs shows this month but the Dublin city manager has confirmed that only three of the gigs have been given the go ahead.
The five shows were due to take place from 25 to 29 July. However, both the Monday and Tuesday (28 and 29 July) gigs have been cancelled.
Shows will go ahead 25, 26 and 27 July.
A full statement is expected from Croke Park later today.
DCC has said that the full decision is expected to be released this afternoon.
Solicitor Anthony Fay, representing residents who have objected to the eight Croke Park concerts planned, said that it's only fair that DCC have taken the strident objections on board:
I think it's only right that they listen to the main stakeholders in this who are the residents. They are a very articulate and coherent group and obviously should be to the forefront of consideration when it comes to concerts.
Fay says that he hasn't yet talked to his clients following today's announcement but notes that these issues have been ongoing for 20 years.
He adds that he's heard and read many rumours of the past number of days about what will happen, including one that some of the gigs may be moved to the Aviva Stadium.
Residents near Croke Park earlier this week said that a court injunction is one of the legal options they are looking at to halt the concerts.
Additional reporting by Sinéad O'Carroll