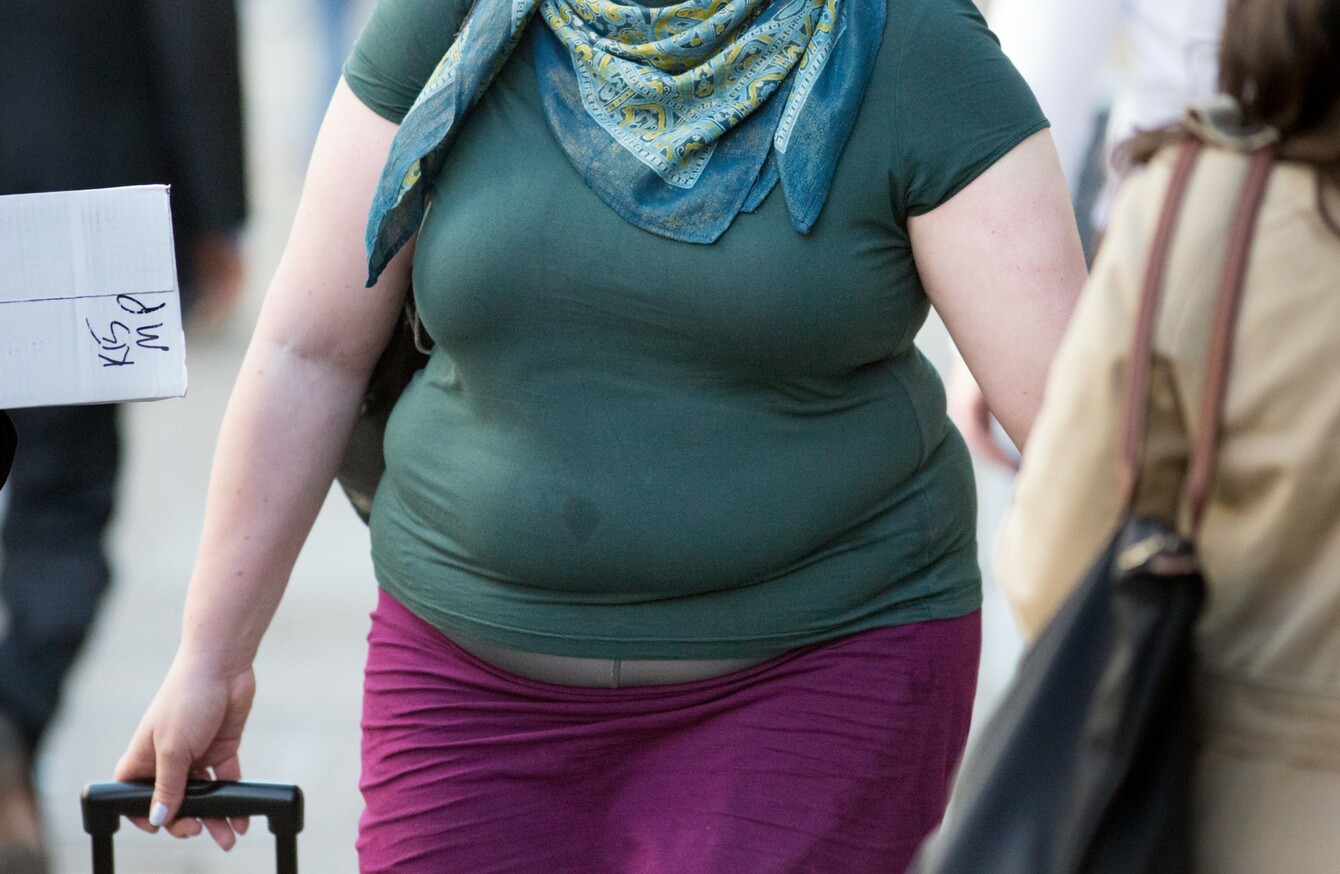 Image: PA Wire/PA Images
Image: PA Wire/PA Images
OBESE TEENS WHO undergo gastric bypass surgery can maintain their weight loss over long periods.
That is according to the first long-term follow-up studies of teenagers who had undergone the procedure 5-12 years earlier. However, the two studies, published in The Lancet Diabetes & Endocrinology, show some patients will likely need further surgery to deal with the complications of rapid weight loss or may develop vitamin deficiencies later in life.
The studies are the first to look at long-term effects of gastric bypass surgery in teenagers. Until now, it has been unclear how successful the surgery is in the long-term and whether it can lead to complications. Despite this thousands of teenagers are offered the surgical treatment each year.
Both studies show that the surgery reduced the teens' weight and helped them maintain weight loss over more than five years. However, it was associated with vitamin D and B12 deficiencies and mild anaemia, meaning some needed further surgery.
In the first paper, researchers studied 58 American teenagers aged between 13 and 21 who were severely obese and had a gastric bypass.
Average BMI was reduced from 59 before surgery to 36 a year after surgery. Eight years later, average BMI was 42, equivalent to a loss of 50 kilos per person or a 30% weight reduction. Although the weight loss was significant, almost two-thirds of cases (63%, 36/57) remained very obese (BMI over 35) and only one person became a normal weight (BMI 18.5-25) at follow-up.
The second study included 81 obese teenagers (average BMI 45) and 81 adults (average BMI 43) in Sweden who had a gastric bypass and 80 teenagers who did not have surgery.
Five years after surgery, the teenagers and adults who had a gastric bypass had a reduced BMI (by 13 points for teenagers, a weight reduction of 28%; 12 points for adults), whereas teenagers who did not have surgery had an increased BMI (by three points from 42 to 45).
Of the teenagers who underwent the gastric bypass, a quarter (25%, 20/81) had further surgery to treat complications from the bypass or as a result of rapid weight loss, including bowel blockage (11 cases) and gallstones (nine cases).
The researchers say that the benefits of the surgeries outweigh the small and manageable risk of nutritional deficiencies.
"Weight loss is crucial for severely obese patients who face poor health and shorter lifespans," said lead author Dr Thomas Inge, Cincinnati Children's Hospital Medical Center, USA.
"These two manuscripts clearly document long-term benefits of adolescent bariatric treatment, but also highlight several nutritional risks."