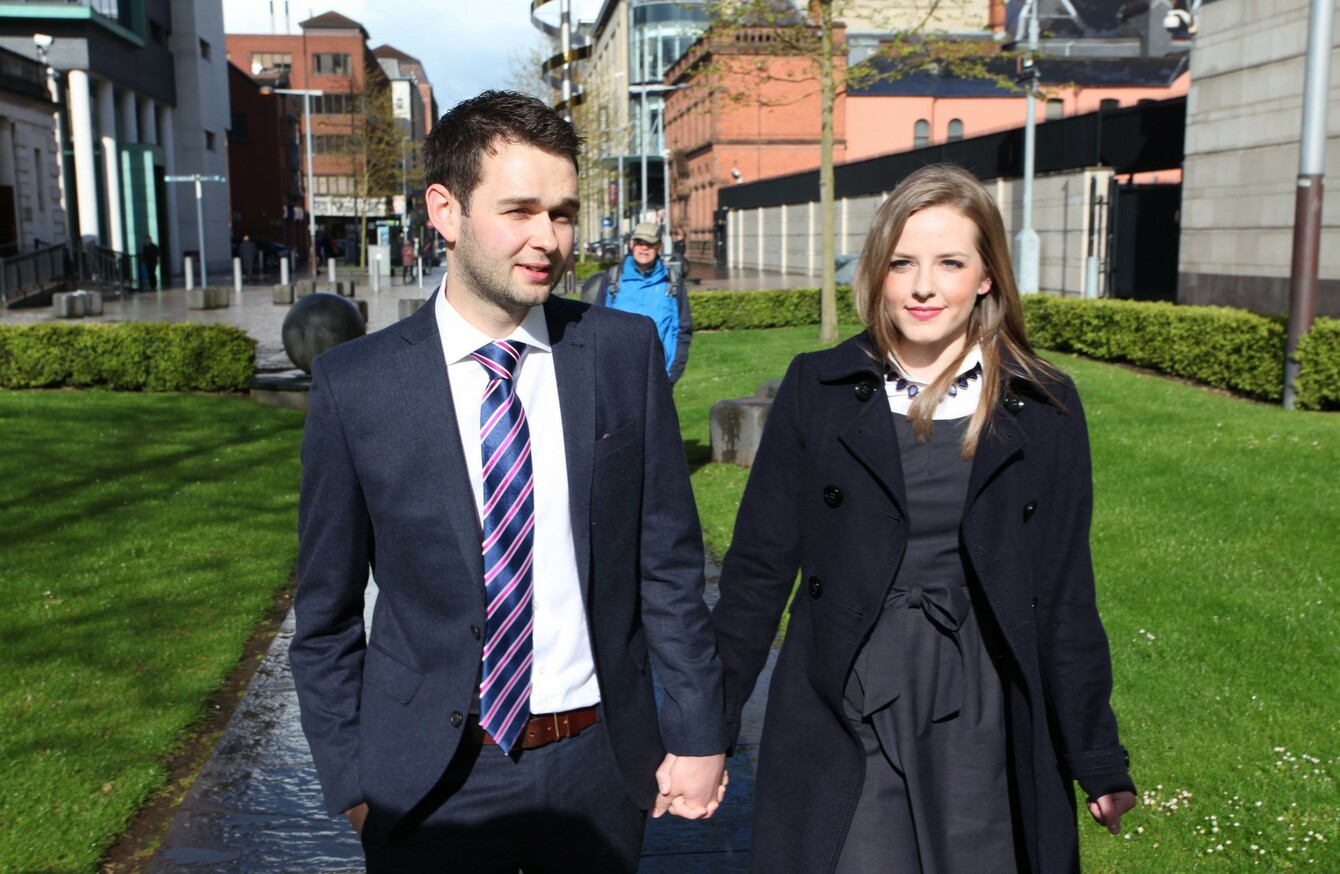 Daniel and Amy McArthur of Ashers Baking Company
Image: PA Wire/Press Association Images
Daniel and Amy McArthur of Ashers Baking Company
Image: PA Wire/Press Association Images
ASHER'S BAKING COMPANY is seeking to overturn a court judgement which found their refusal to make a cake with a pro-gay marriage slogan was unlawful.
The appeal begins in front of Northern Ireland's most senior judge Lord Chief Justice Sir Declan Morgan and two other top judges today.
The case arrives at the Belfast High Court exactly two years after the controversial order was placed at Ashers' city centre branch on 9 May 2014.
Daniel and Amy McArthur - both of whom are evangelical Christians - were caught up in the controversy after refusing to bake a cake with a pro-gay marriage slogan on it.
Ashers had to pay damages of £500 after the court ruled that gay rights activist Gareth Lee, who placed the order, had been discriminated against because of his sexual orientation. The Equality Commission had taken the case on his behalf.
He had pre-paid but was called two days later and told the cake could not be made.
The McArthurs, who own the bakery, had said they could not produce an order carrying a message that went against their religious beliefs.
Ahead of today's hearing, they issued a statement through the Christian Institute which has supported the family and funded the case.
Daniel McArthur said: "It has been a long and difficult road, but we have been sustained every step of the way by the word of God and by the many thousands of people who have supported us. Many share our beliefs about marriage. Many more defend our freedom to hold those beliefs.
"As a family we are simply hoping and praying for a just outcome so that our ordeal in court will be our last."
A previous hearing scheduled for February was delayed following a last-minute intervention from the Attorney General.
The appeal is expected to last several days.
Comments are closed as legal proceedings are ongoing.