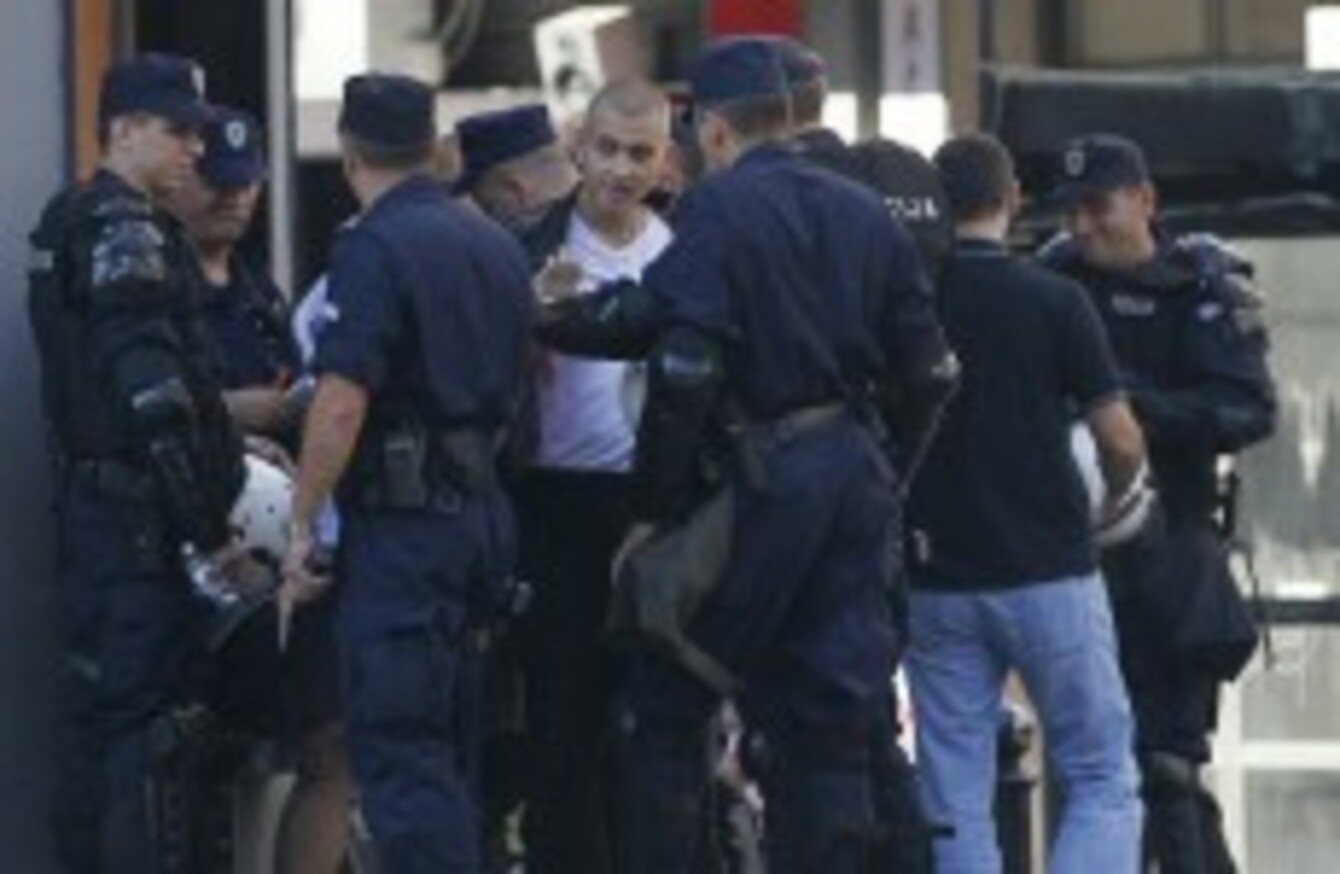 Serbian police officers detain a man, center, as a precautionary measure in downtown Belgrade today
Image: AP Photo/Darko Vojinovic
Serbian police officers detain a man, center, as a precautionary measure in downtown Belgrade today
Image: AP Photo/Darko Vojinovic
A GAY PRIDE parade planned for Belgrade today was banned by authorities, in a bid to avoid a repeat of far-right violence that marred last year's event.
A far-right group announced plans to hold a gathering of their own near the parade's proposed route, but parade organisers refused to bow to pressure to cancel.
CBS reports that six people were detained by police in Belgrade today, after a gathering by a pro-Russian far-right group went ahead. Riot police had been deployed in the city in order to enforce the ban on the gay pride event.
Serbia has been urged by the West to protect gay and other human rights if it wants to one day join the European Union, despite strong anti-gay sentiments in the predominantly conservative Balkan country.
The head of the Serbian Orthodox Church, Patriarch Irinej, on Friday called the pride march a "parade of shame" that is "foreign to our history, tradition and culture."
According to CNN the parade was also cancelled in 2009, after anti-gay graffiti appeared around the city.
Serbian riot police gather as the gay pride parade moves along a street in Belgrade in October 2010
Extremists last year attacked police securing the pride march, triggering daylong rioting. More than 100 people were injured, cars were burned and windows smashed: