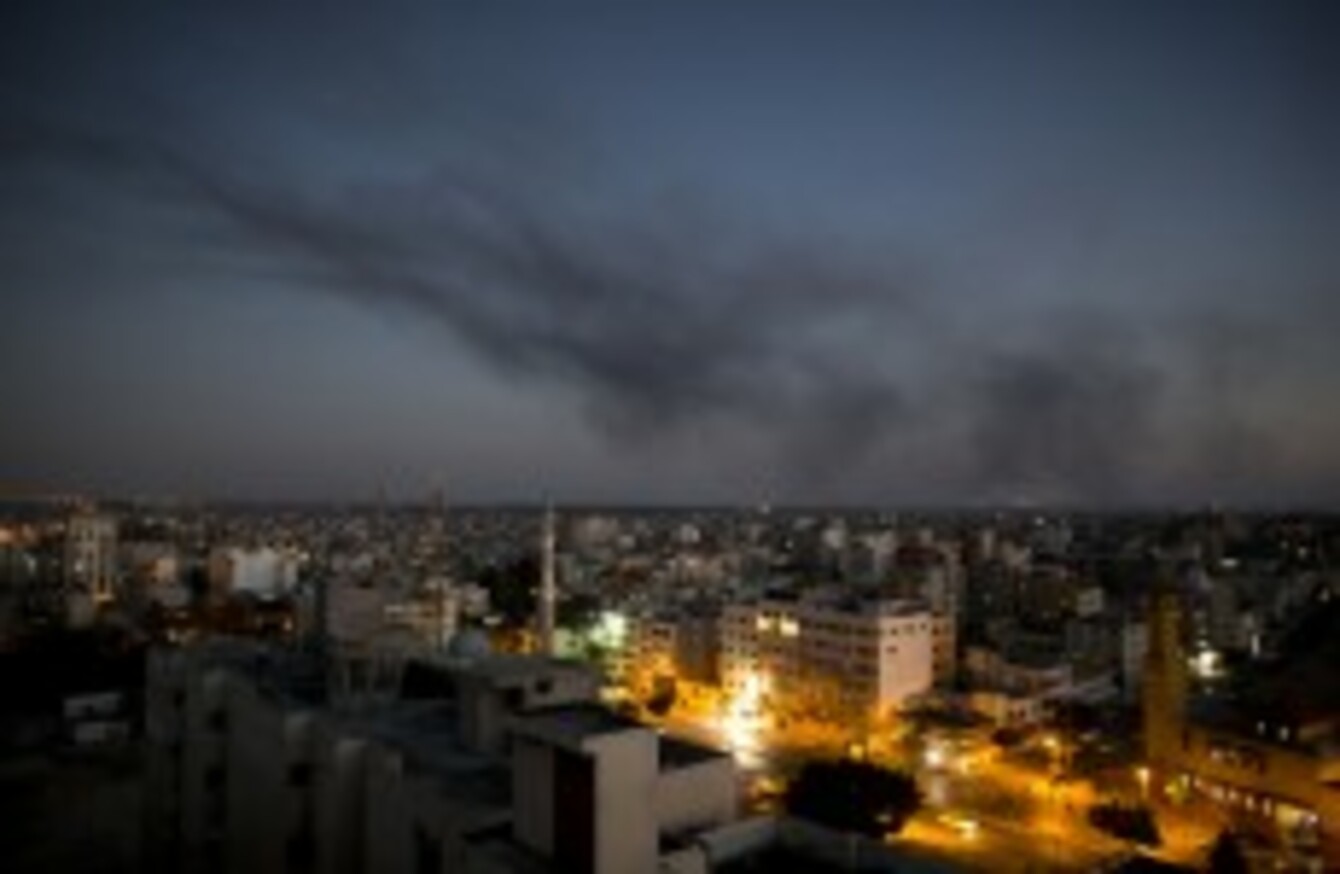 Image: AP/Press Association Images
Image: AP/Press Association Images
A NEW 72-HOUR ceasefire has been agreed in Gaza following mediation by Egypt.
Both Israeli and Palestinian officials have confirmed that the ceasefire proposals have been accepted.
Egypt said it had had received "simultaneous consensus" from both sides and is to officially announce a timing for the start of the ceasefire.
The Palestinian officially that both sides would halt fire from midnight (2200 GMT).
The Egyptian foreign ministry had earlier proposed that a ceasefire being from midnight local time:
"As the events continue to escalate in the Gaza Strip, and given the necessity to protect innocent blood, Egypt calls on both sides, Israelis and Palestinians to commit to a 72-hour ceasefire effective Monday 00:01 Cairo time (22:01 GMT Sunday)," said the Egyptian foreign ministry.
Egypt called on both sides to use the ceasefire to "work to reach a comprehensive and permanent ceasefire."
A previous 72-hour ceasefire brokered by Cairo ended Friday morning, with the conflict resuming between Israel and Palestinian Islamist movement, de facto rulers of the Gaza Strip.
Earlier on Sunday, Palestinian negotiators said they were examining a new ceasefire proposal from Egypt and would announce their position "after knowing the Israeli stance".
Israel withdrew from truce negotiations in Cairo on Friday, soon after the previous ceasefire ended in a firestorm of violence.