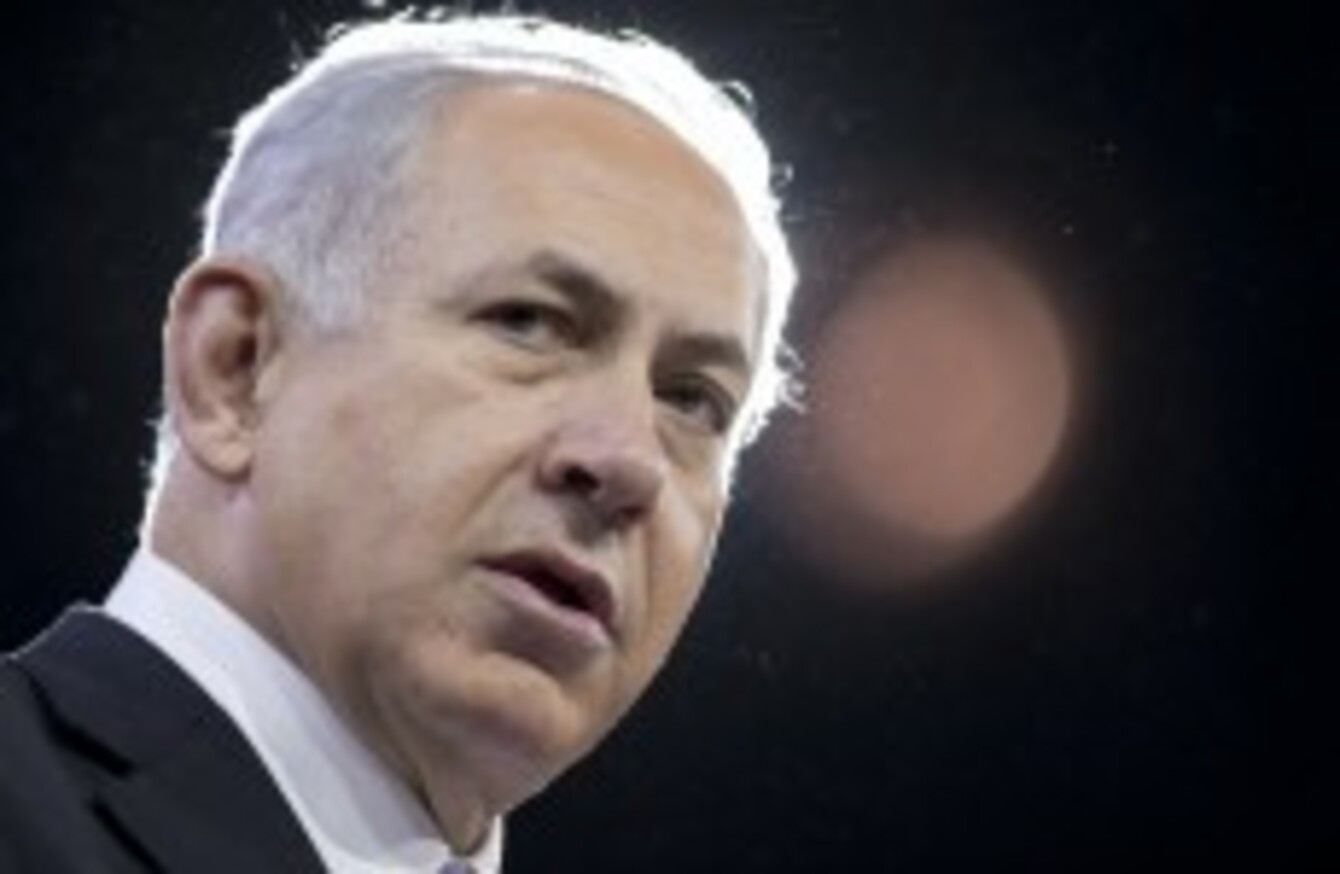 Israeli Prime Minister Benjamin Netanyahu
Image: AP Photo/Carolyn Kaster
Israeli Prime Minister Benjamin Netanyahu
Image: AP Photo/Carolyn Kaster
ISRAELI WARPLANES HIT a number of targets in the Gaza Strip in response to heavy Palestinian rocket fire into the Jewish state earlier, Palestinian eyewitnesses said.
Aircraft hit bases of the strip's Hamas rulers and the armed wing of Islamic Jihad, the Al-Quds Brigades, which had claimed responsibility for firing dozens of rockets into Israel.
Wave of attacks
The militant strikes were the biggest wave of attacks since a major eight-day November 2012 confrontation between Israel and militants from Gaza's ruling Islamist movement Hamas.
The witnesses, including an AFP photographer, said there were nine Israeli strikes throughout the coastal strip on facilities operated by Al-Quds and Hamas's military wing, the Ezzedine Al-Qassam Brigades.
There were no immediate reports of casualties.
Hamas personnel, including fighters, had earlier evacuated all their bases, Gaza security sources said.
An Israeli military spokeswoman told AFP warplanes has been in action over the Hamas-ruled territory but did not elaborate.
Barrage
The earlier Al-Quds barrage, which Israel said came from several sites and police said hit all along southern Israel's border with Gaza, caused no casualties but prompted Prime Minister Benjamin Netanyahu to warn of a tough response.
This escalation in violence between them came just hours after British Prime Minister David Cameron arrived on his first official visit to the region since taking office in 2010.
Al Quds said it had fired 90 rockets at Israel in response to an air strike on Tuesday that killed three of its militants in southern Gaza.
An Israeli security source told AFP militants had fired more than 60 rockets and mortar rounds.
The army put the number at "more than 30 rockets," saying eight of them had struck urban areas, and another three were intercepted by the Iron Dome anti-missile system.
David Cameron visit
The attack began shortly after Netanyahu and Cameron addressed parliament, and prompted a stern warning from the Israeli leader, who pledged to act "with great force" against those seeking to harm Israel, a statement from his office said.
"This is the biggest attack on Israel since the 2012 Operation Pillar of Defence," the military said on Twitter, referring to the 2012 confrontation that claimed the lives of 177 Palestinians, mostly civilians, and six Israelis.
Foreign Minister Avigdor Lieberman said Israel would have no choice but to reoccupy Gaza, from which it withdrew all troops and settlers in summer 2005.
Air strike
In Gaza, Islamic Jihad's armed wing the Al-Quds Brigades issued a statement claiming to have fired "70 rockets" at Israel.
It said its bombardment would continue in response to Israel's "aggression" in Tuesday's air strike.
Hamas warned Israel against escalating the confrontation.
"We hold the occupation responsible, we warn of the consequences of any escalation and we reiterate that resistance is the right of the Palestinian people to defend itself," said Ihab al-Ghassin, a spokesman for the Islamist movement Hamas, which governs Gaza.