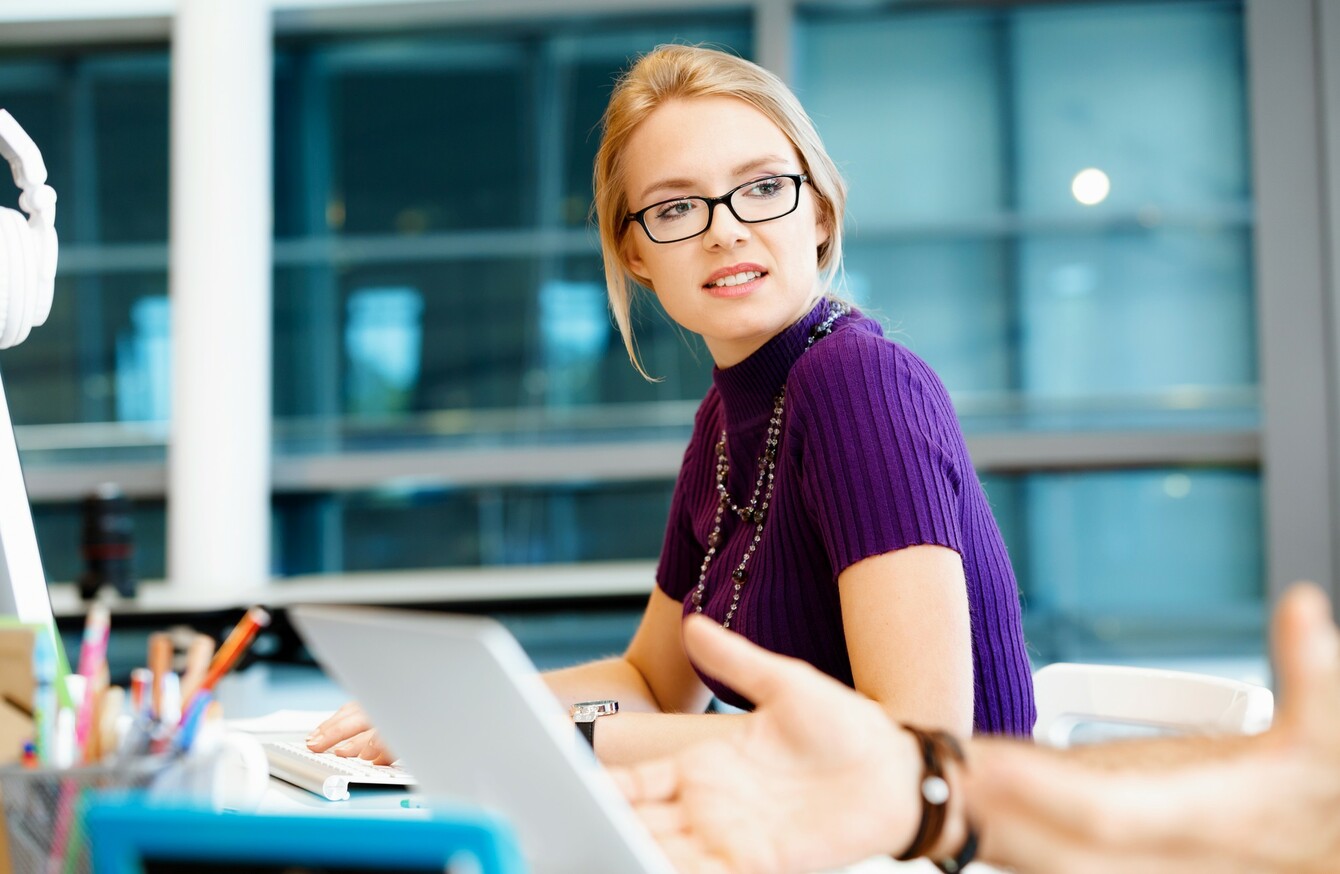 The gender pay gap widens significantly when women are in their 20s and 30s.
Image: Shutterstock/Sergey Nivens
The gender pay gap widens significantly when women are in their 20s and 30s.
Image: Shutterstock/Sergey Nivens
RECENT FIGURES SHOW that the gender wage gap widens when professionals are in their twenties and thirties, suggesting that motherhood is a significant contributor.
The figures, released today by the British Institute for Fiscal Studies (IFS), backed up other findings in both Ireland and the US in relation to the gender pay gap, which is defined as unequal pay for work of equal value, performed with the same skills and qualifications.
The study showed that although the British gender wage gap was at 10% before children, this increased significantly after the birth of a child, and women's pay fell to a third less than men's by the time their first child was 12 years old.
By the time their first child reached 20 years of age, women will have been paid an average of four years less than men.
This conforms with statistics from PayScale, an American salary information company, which show that when you compare all women's salaries to men's, there is a significant gap between the two sexes.
The gender pay gap in the US means that women earn an average of 77 cents for every dollar a man earns.
But when comparing professionals in similar roles with similar experience, the wage gap narrows. More specifically, when comparing childless single men and women who never prioritise home life over work, the pay gap is non-existent – at 0.0%.
Britain's specialists' union Prospect, responded to the IFS's report by saying that unequal pay and issues around returning to work after maternity leave were significant barriers for working women, and that ignoring this talent impacts negatively on the economy.
Our women members have told us that the lack of good opportunities in part-time or flexible working roles is a significant barrier to their career development, so we're encouraging employers to think again about how job roles are defined.
Ireland's gender pay gap
The gender pay gap in the UK is 18% on average, compared to Ireland's 14.4% across all sectors in April of this year.
In the European context, Ireland ranks better than the European Union average of 16.3% but almost double that of Italy and Hungary and more than double that of Slovenia, Poland and Malta. It is highest in Estonia, Austria and Czech Republic.
In the new programme for government, a commitment to "promote wage transparency by requiring companies of 50 or more to complete a wage survey" was promised to encourage companies to come clean on what they pay their employees.
This forms part of the debate on the role of women in the workplace, along with other recently highlighted issues such as the number of women in senior roles, the requirement for women to wear high heels to some workplaces, and sexual harassment in the workplace.