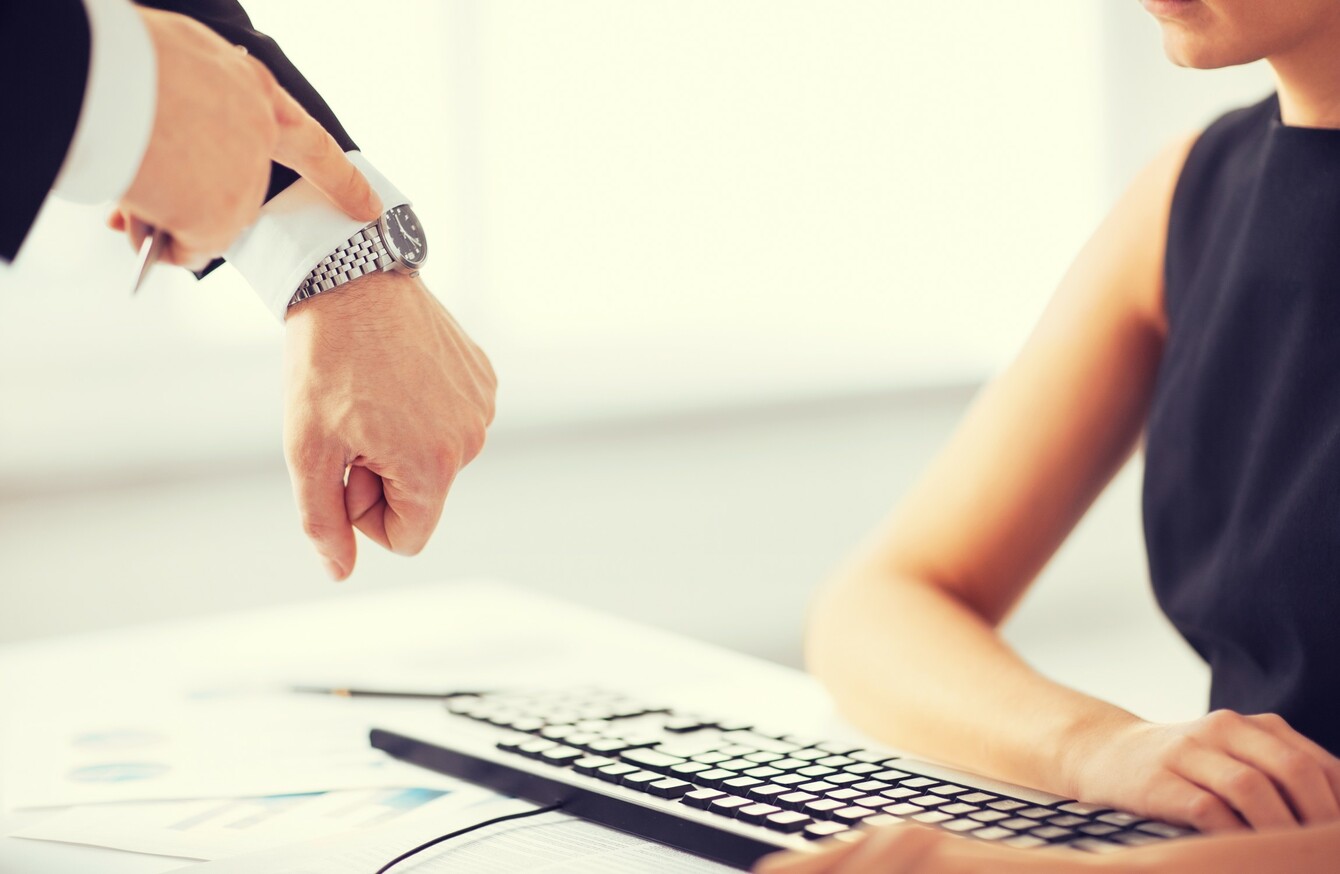 Image: Shutterstock/Syda Productions
Image: Shutterstock/Syda Productions
IRISH COMPANIES ARE being urged to embrace new rules that could potentially see them having to publish gender pay gaps in their wage structure.
The new programme for government published this week features a commitment to "promote wage transparency by requiring companies of 50 or more to complete a wage survey".
It's part of a number of measures that seek to reduce a pay gap that exists between men and women in managerial positions of an average of 14.4%.
A similar system of wage transparency was introduced in the UK earlier this year with the aim of achieving the same goal. That plan covers companies of 250 people or more and requires them to submit the salaries and bonuses of their male and female staff.
Around 8,000 employers will have to publish their average pay and bonus gap between genders, the results of which will be posted in a league table to be first published in 2018.
"It's just one step towards wage the equality we campaign for," says the National Women's Council's Louise Glennon.
One of the most significant issues for us would be the undervaluing of women's work within the sectors in which they dominate.
The Department of Jobs, Enterprise and Innovation has yet to give further details of what form the Irish initiative could take, but Glennon says the NWCI is welcoming of the proposals and hopes companies will view them in a similarly positive light.
"It's positive even as a regular reminder from government that there needs to be wage transparency, and we would encourage companies not to fear this and to embrace it."
The two-year lead-in time for the UK proposals is designed to give companies a chance to address pay imbalances before the league table is published.
Glennon says that the NWCI would be pushing for league tables to be published in Ireland to allow for "maximum impact", but that the lead-in time would be something that would require greater scrutiny:
I understand the potential need for lead-in period, and if that's what it takes for companies to get on board then it may be helpful. But as I said, we would be encouraging them to see it as a positive. Rather than something that's there penalising, it's about opening eyes to transparency.