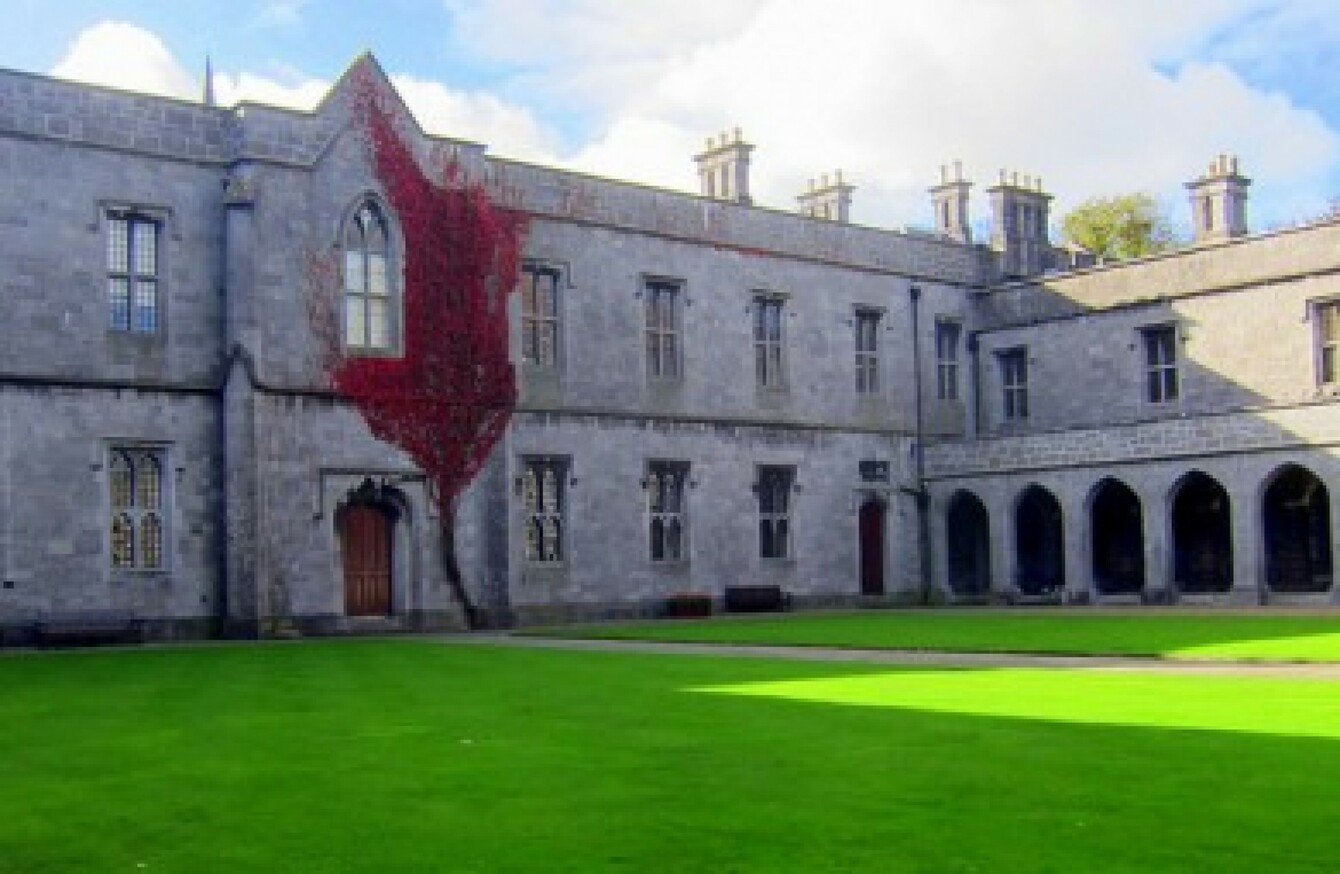 Image: ncaramanico via Flickr/CC
Image: ncaramanico via Flickr/CC
A NEW REPORT is recommending the introduction of gender quotas for staff positions at NUI Galway, following on from a landmark Equality Tribunal award in 2014.
The recommendations are contained in the final draft report of the Gender Equality Taskforce, which was set up in February 2015 to address issues of gender inequality at the university.
This followed a landmark award in November 2014 by the Equality Tribunal to Dr Micheline Sheehy-Skeffington. The tribunal found that she had been discriminated against on grounds of gender when she went for a position at the university in 2009.
The final draft of the report (seen by TheJournal.ie) contains 23 evidence-based recommendations in order to address gender inequality at the university, among them the introduction of quotas.
It will be presented to the Governing Authority of the university next month.
"The University should introduce mandatory gender quotas for all academic promotion
assessments and competitions, if necessary on a phased basis over a maximum of
two rounds," the report states.
The taskforce references all the most relevant research and figures in its making of the recommendations, stating that women are underrepresented in top university positions around the world.
In NUI Galway, women account for just 14% of full professors – the joint-lowest in the sector.
Over 80% of female academic staff are at junior lecturer level at the university, compared to just over half of the male academic staff.
Challenges
The lengthy report also endeavours to challenge any "myths" about the underrepresentation of women in senior positions in universities, and challenges those who say that gender quotas represent "positive discrimination".
The report references a "deeply embedded male-oriented culture" within NUI Galway.
"Changing the culture of any organisation, particularly a university with long and much-valued traditions, is a complex and challenging task," the authors state.
Eliminating gender inequality will make NUI Galway a better place to work for everyone and a more successful university.
The report recommends that gender quotas be introduced based on the flexible cascade model.
This would mean that quota to be promoted should be based on the number of women eligible for promotion at the grade immediately below the position being applied for.
The report states that many women "are uncomfortable with, and some are strongly opposed to, the introduction of gender quotas", but that they have been proven to work.
If implemented, it would appear be the first time gender quotas have been introduced for the public sector in Ireland and could have wide implications for other universities and the public sector as as whole.
In a statement, NUI Galway welcomed the publication of the draft report and said that it reiterates its commitment"to addressing gender equality across the university with the highest priority and looks forward to the completion of the final report".
The taskforce is chaired by Professor Jane Grimson.