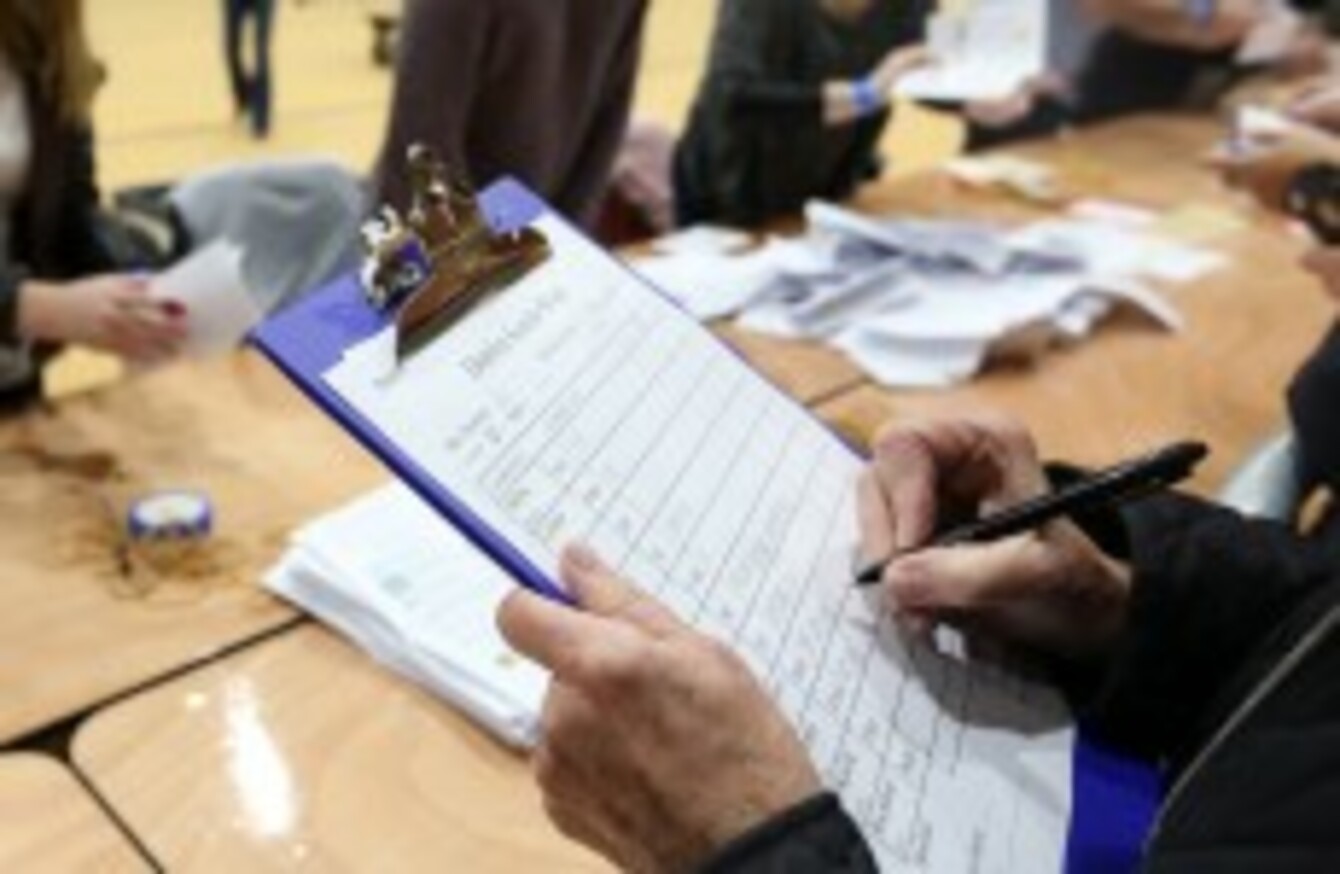 Image: Sam Boal/Photocall Ireland
Image: Sam Boal/Photocall Ireland
WHEN NATE SILVER successfully predicted the outcome in 49 out of 50 states in the 2008 US presidential election and went one better four years later, the importance of using statistics and data to predict election outcomes took on new relevance.
In Ireland there is nothing to compare to the sort of quantitative models built by Silver and others to predict the outcome of elections. But one young man wants to change that.
David Higgins, a final year statistics student at Trinity, recently launched Irish Election Stats, a website dedicated to providing constituency-by-constituency analysis of candidates' prospects ahead of the expected general election next year.
Higgins's ultimate aim is to build a model that would forecast the outcome of the next general election in the same way Silver forecast the outcome of the last presidential election and has used similar models to predict the outcome of the UK general election, which takes place on Thursday.
"Last December, I started trying to throw down a bit of computer code that would begin creating the model. It was one which had a particular focus on transfers and trying to figure out, based on previous elections, where transfers are meant to go," Higgins told TheJournal.ie recently.
I started it, but it's incomplete and then actually building a complete model would require quite a bit more time and effort.
So is the goal to devise a model that could accurately predict the result in all 40 Dáil constituencies?
"That would be ideal," he said.
The problem for Higgins, aside from resources and time, is the complex nature of Ireland's PR-STV electoral system. This makes for many more possibilities than what the likes of Silver faces in the US where, essentially, it's either going to be a Democrat or Republican.
Higgins explained: "If there are ten polls in a row that show Senator X on 53 per cent they can say he is probably on 53 but maybe he's somewhere between 50 and 56, something like that.
"But what they can also do is say there is kind of a probability of winning. So if the margin there is 50 to 56 then there's a 95 per cent chance that he's going to win it and a small, random chance that the other guy wins and the polls are wrong."
In Ireland it isn't so simple with multi-seat constituencies and multiple candidates making for so many possibilities. Higgins also concedes that there is the lack of polling data in Ireland when compared to the US, or even the UK. This includes a lack of constituency polling aside from that done privately by the big political parties.
"If Sinn Féin goes up by five you're assuming that Sinn Féin goes up by five in every constituency," Higgins said of national polls being applied to local areas.
That's a good starting point, but in reality some areas will go up by 10, some areas won't go up at all. So trying to find out where those changes are taking place will be the objective of such a model.
The 22-year-old believes that while his model for constituency predictions may not be accurate, because of the lack of polling data, it could still provide a very accurate assessment of how many seats each party could win.
"If the constituencies don't become very accurate what it could at least do is provide a very good structure to predict the number of party seats," he said.
"So, if half the constituencies are wrong then at least in total they would come together to produce some level of accuracy for the seat numbers."
#Open journalism No news is bad news Support The Journal

Your contributions will help us continue to deliver the stories that are important to you

Support us now
What's driving all this? Higgins insists "it's literally just a passion" which he indulged in when he got bored of studying for his final year exams and set up Irish Election Stats.
He's already had a bash at analysing what might happen in Dublin West and tried to answer the question of whether Joan Burton could lose her seat.
But he's not new to this. In 2011, while still at school, he posted some constituency analysis on Politics.ie where, despite being perceived as biased, he predicted that Fianna Fáil would take seats that the party actually ended up losing.
Indeed Higgins makes no secret of his affiliation to Fine Gael having just finished his stint as Dublin organiser for the party's youth wing, Young Fine Gael. But he insists the numbers would speak for themselves.
The idea of a model really is that you remove biases. You put down a set of numbered rules so that nobody can influence it, so nobody can change the rules to suit their agenda. A statistical model is something that completely removes bias.
Higgins says he is not driven by the desire to monetise his project, but just a passion for politics and how statistics can be used to predict the outcomes in elections.
He has written a post on the site to outline how an Irish election model might work and is looking for any volunteers who would like to help him build it.
You can email him on higgins.davidw@gmail.com or get in touch on Twitter, @ElectionStatsIE