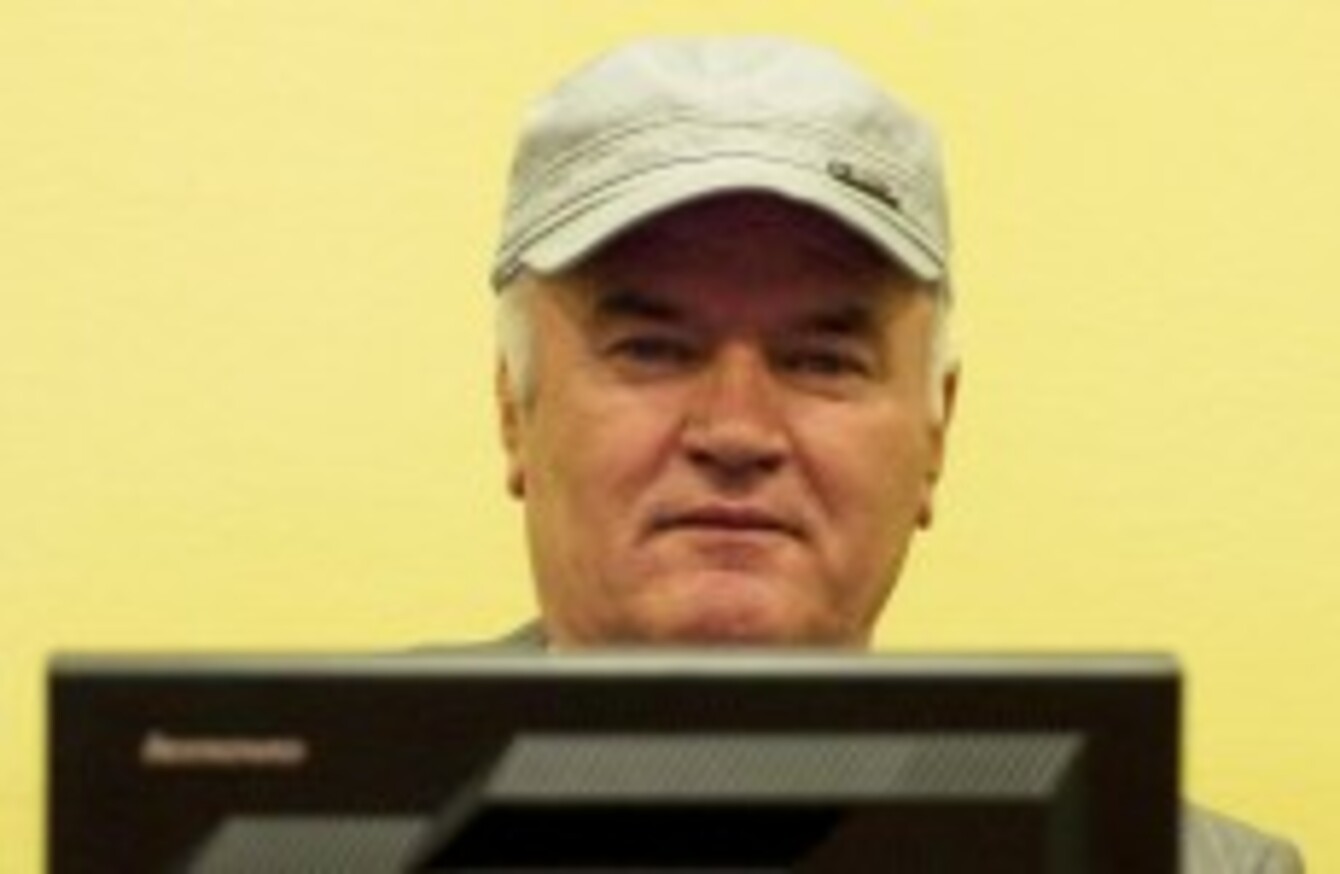 Former Bosnian Serb military chief Ratkco Mladic
Image: VALERIE KUYPERS/AP/Press Association Images
Former Bosnian Serb military chief Ratkco Mladic
Image: VALERIE KUYPERS/AP/Press Association Images
FORMER BOSNIAN-SERB general Ratko Mladic has been admitted to hospital.
He is currently on trial for alleged genocide and war crimes.
The Telegraph reports that the 68-year-old was admitted to hospital yesterday.
This comes following reports he had collapsed in his cell at Scheveningen prison, which was denied by a UN spokesperson.
Mladic is being tried by the International Criminal Tribunal and faces 11 charges.
They include genocide, murder and other wartime atrocities, allegedly carried out during the Bosnian War between 1992 and 1995.
He is accused of playing a lead role in the massacre of 8,000 men and boys in Srebrenica in July 1996.
He also faces charges for the shelling and sniping of Sarajevo, during which thousands of civilians were killed and wounded.
He has not entered a plea to the charges.