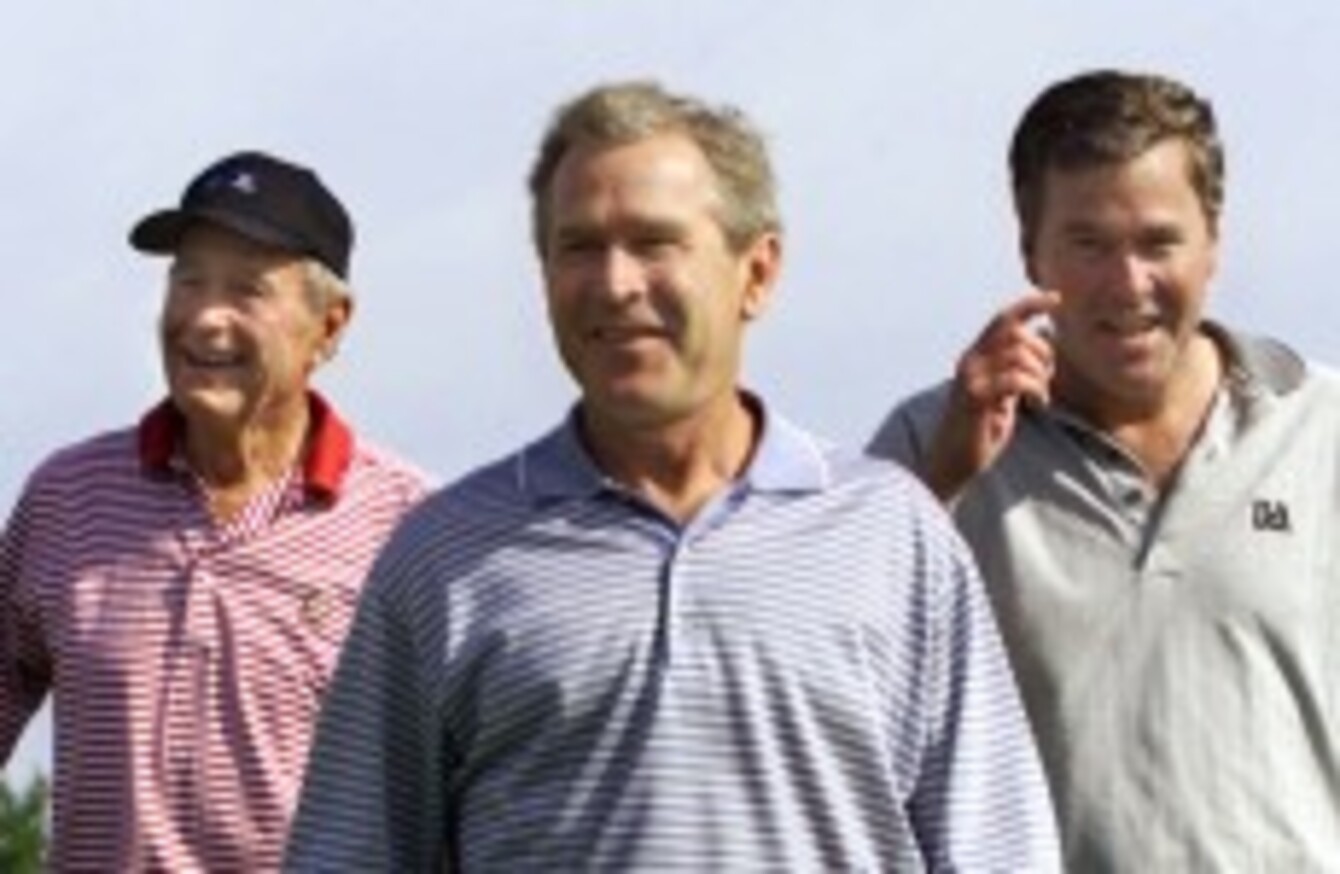 George HW, George W and Jeb Bush, pictured in 2001.
Image: AP/Press Association Images
George HW, George W and Jeb Bush, pictured in 2001.
Image: AP/Press Association Images
EX FLORIDA GOVERNOR Jeb Bush has said he's actively exploring a 2016 White House bid.
In a social media message posted today, the younger brother of George W said he would be establishing a political action committee in the New Year to help him "facilitate conversations with citizens across America to discuss the most critical challenges facing our exceptional nation".
In the note, he says he talked the potential bid over with his family over the Thanksgiving break (noting that they also "shared good food and watched a whole lot of football").
We also talked about the future of our nation.
"As a result of these conversations and thoughtful consideration of the kind of strong leadership I think America needs, I have decided to actively explore the possibility of running for President of the United States."
He adds:
In the coming months, I hope to visit with many of you and have a conversation about restoring the promise of America.
The 61-year-old is the first serious Republican contender to announce a possible run in his party's primaries.
The move means we could be in for another Bush vs. Clinton battle. Former First Lady Hilary is the presumptive Democratic front-runner in the race to succeed President Barack Obama.
Creating his exploratory committee permits Bush to start raising funds legally — and traditionally signals the first official step in a presidential campaign process.
Source: news 01/YouTube
When it comes to wooing the conservative Republican base in his own party's primaries, Bush could suffer from his seven-year absence from the political scene and largely centrist positions.
In particular, his moderate stance in the explosive US immigration debate may hurt his chances.
Bush is a mainstream Republican seen as less ideologically rigid than the conservatives considering a presidential run, like Senators Ted Cruz and Rand Paul.
"I have no clue if I'd be a good candidate. I hope I would be," Bush told ABC television affiliate WPLG-TV on Sunday.
In October, George W. Bush said his younger brother "wants to be president" and that he was "pushing for him to run."
Jeb could find himself going against the wishes of his own mother if his bid goes ahead.
Barbara Bush told NBC's Today programme earlier this year that even though she thought he was the best candidate, he shouldn't throw his hat in the ring.
"There are other people out there that are very qualified, and we've had enough Bushes."