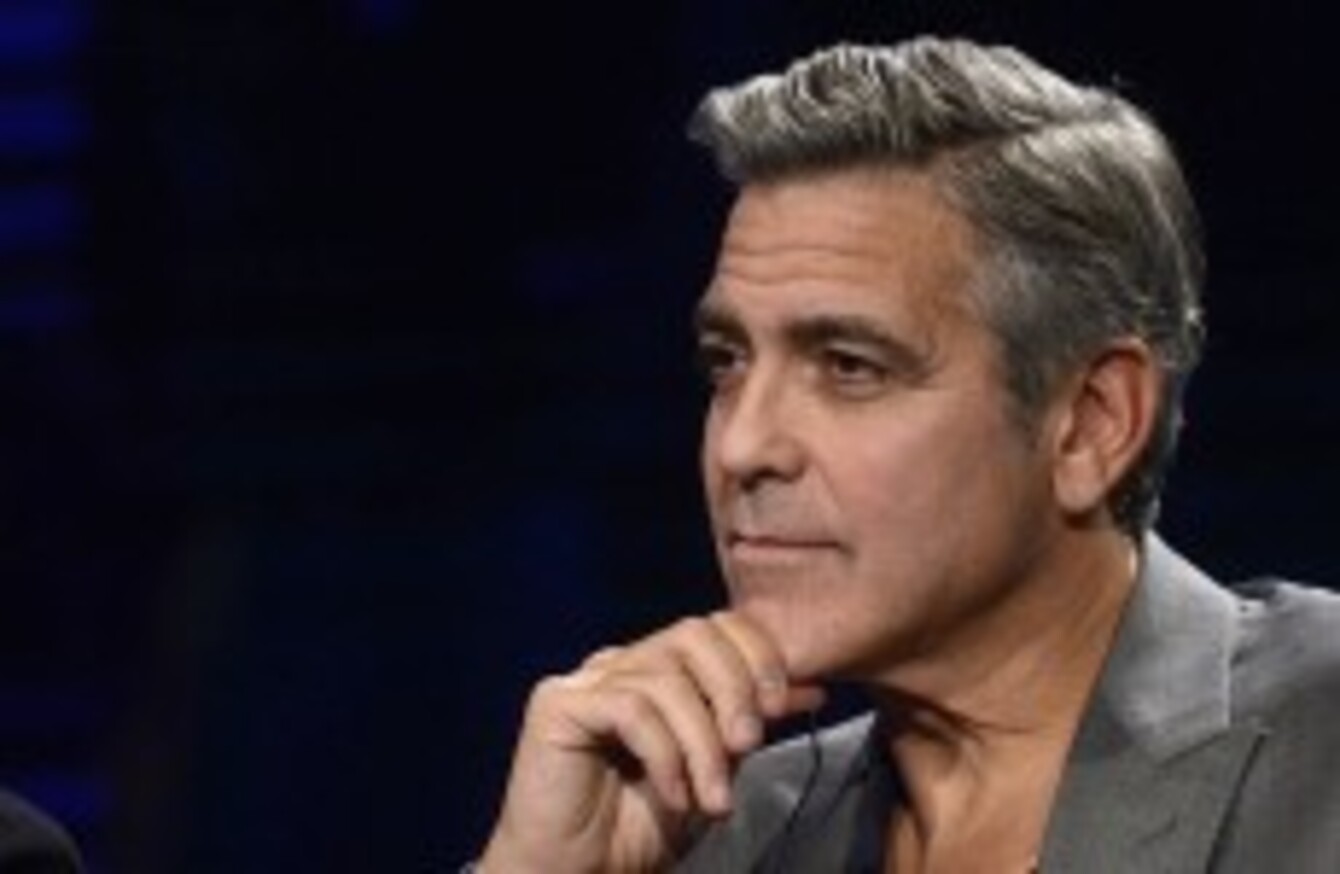 Image: AP/Press Association Images
Image: AP/Press Association Images
ACTOR GEORGE CLOONEY has rejected an apology from the Mail Online after the website ran a factually inaccurate story about his fiancée's mother.
"There is one constant when a person or company is caught doing something wrong. The coverup is always worse," Clooney wrote in an opinion piece for USA Today.
He said that the site had exposed itself as "the worst kind of tabloid" in how it had handled the mistake.
The Mail had run a story on its website earlier this week saying that Amal Alammudin's mother opposed the forthcoming marriage between Clooney and her daughter on religious grounds.
The article cited an anonymous friend of the family, saying that Alamuddin's mother had "been telling half of Beirut" that she was unhappy about the couple because Clooney is not a member of the Druze religious group.
Mail Online removed the article from its website after Clooney criticised it for being a "completely fabricated story" and said it had launched an investigation into the story which, it said, was supplied "in good faith" by a trusted freelancer.
In his piece today, Clooney took issue with the apology by managing editor Charles Garside who said the article was not a fabrication but was based on conversations with senior members of the Lebanese community.
"The problem is that none of that is true," Clooney wrote.
The original story never cites that source, but instead goes out of its way to insist on four different occasions that "a family friend" spoke directly to the Mail. A "family friend" was the source. So either they were lying originally or they're lying now.
He pointed out that the Mail had previously run a story noting that Amal Alammudin's mother was not Druze and yet still ran the article this week.
"What separates this from all of the ridiculous things the Mail makes up is that now, by their own admission, it can be proved to be a lie. In fact, a premeditated lie," Clooney wrote.
So I thank the Mail for its apology. Not that I would ever accept it, but because in doing so they've exposed themselves as the worst kind of tabloid.
One that makes up its facts to the detriment of its readers and to all the publications that blindly reprint them.