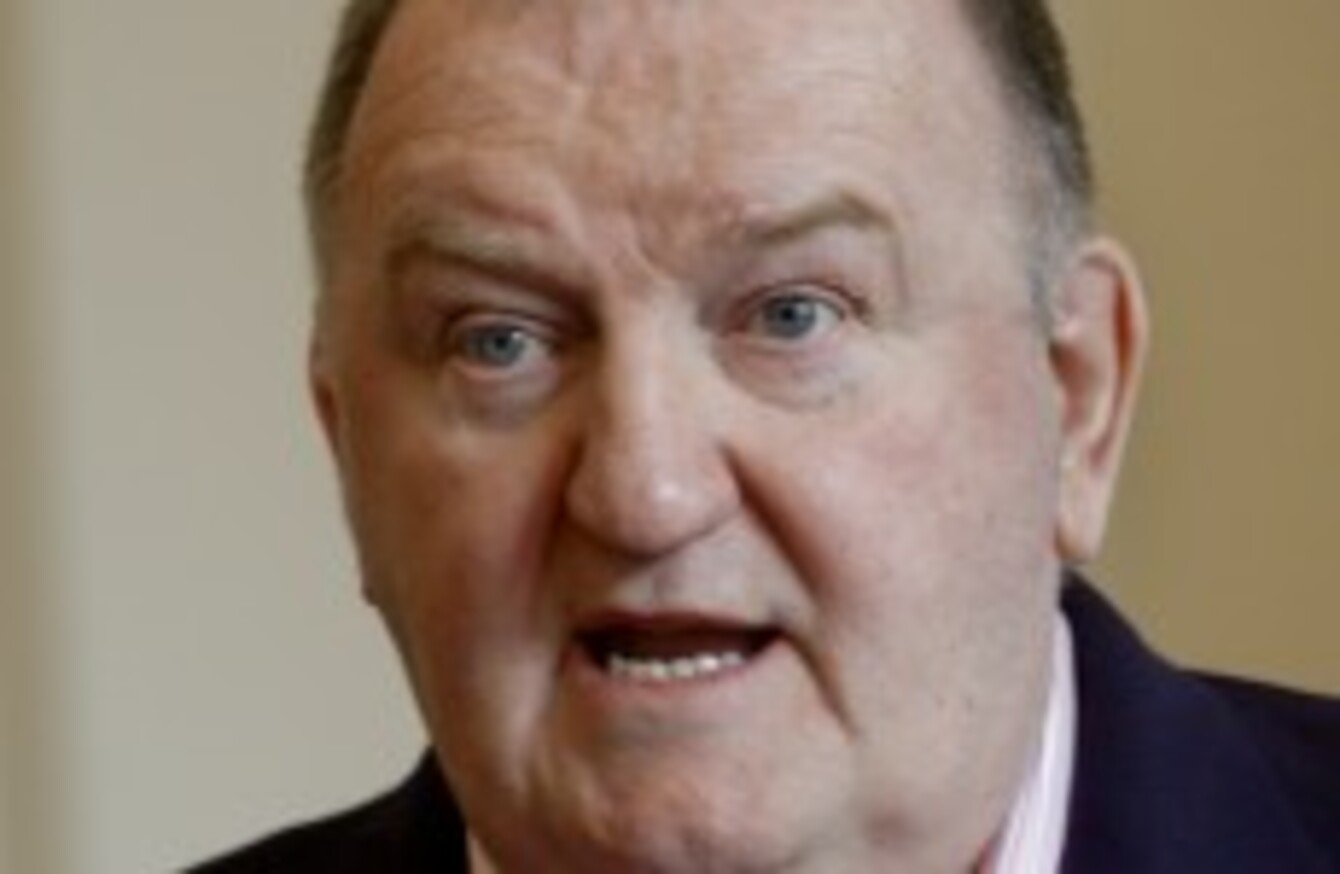 Image: Mark Stedman/Photocall Ireland
Image: Mark Stedman/Photocall Ireland
NIAMH NÍ DOMHNAILL, who was raped while asleep by her then-boyfriend, has said she is "shocked" over comments made by broadcaster George Hook.
On his show the Right Hook yesterday evening, Hook interviewed Senator Ivana Bacik about the issue. The two discussed how it was an unusual case, and Hook put a number of questions to Bacik, a lawyer, to answer.
Magnus Meyer Hustveit (25) pleaded guilty at the Central Criminal Court to one count of rape and one count of sexual assault between 2011 and 2012. He was found guilty and given a seven-year suspended sentence.
Ní  Dhomnaill has been speaking out about the sentence, saying it gives out a clear message that rape is not being taken seriously in Ireland.
Controversial comments
During the conversation on the Right Hook, Hook said to Bacik:
What about this. Hypothetically… you go into a relationship with somebody, be it marriage or be it you're living with someone. So now you're sharing a bed with somebody, yes, and obviously sexual congress takes place on a regular basis because you're living with someone. Is there not an implied consent therefore that you consent to sexual congress?
Bacik replied: "George, that's an outrageous suggestion… really, honestly I am surprised at you". Hook told Bacik "that's not my suggestion", and the two discussed how up until 1990, marital rape was not a crime in Ireland.
"Even for you, that is a terribly dated and unbelievable assertion to make," said Bacik.
Shocked
In a statement that was shared on Twitter by Maíria Cahill, Niamh Ní Domhnaill described how she was "shocked to hear Mr Hook's comments last night regarding 'implied consent' in relationships".
She said she "found it very disappointing", adding that the comments were "ignorant, insensitive".
"I am speaking on behalf of all those who heard that and felt undermined and hurt by such antiquated, factually and legally incorrect comments", said Ní Domhnaill.
She called on Hook to respond to her message.
Clarification
On today's show, Hook read a clarification out on air in relation to his comments.
He said:
In that discussion, we spoke about how pre-1990 a man was legally incapable of raping his wife. It has come to my attention that Ms Ní Domhnaill was hurt by what I said and felt I was insensitive to her plight and to other cases. That was never my intention. I never said, and would never say, that a man has implied consent from a woman with whom he shares a bed. However Professor Bacik agreed it was difficult to prosecute rape cases where there was an existing relationship.
I am appalled at what happened to that young woman in what should have been the safety of her own bed.
What happened was a betrayal of the worst kind. Betrayed by the man she trusted and loved in the sanctity of her own home. As a husband, father and grandfather, I am shocked and saddened by this case.