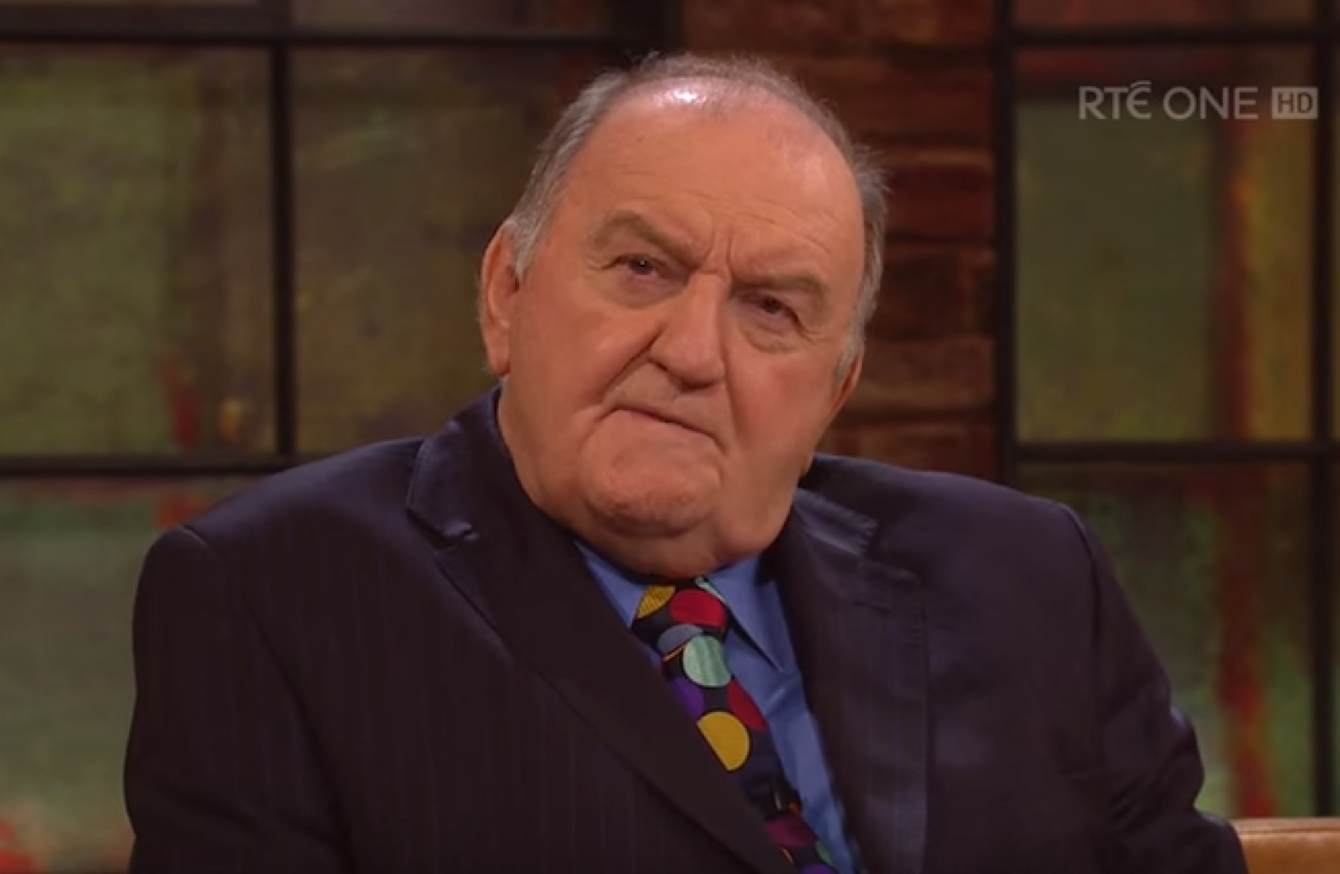 BROADCASTER GEORGE HOOK has apologised to Johnny Sexton after threatening to sue the Ireland rugby player over comments he made.
Addressing the comments in question, Hook explained, "Johnny in an interview said that when I talk about brain damage in rugby I don't believe what I say and I say it to sell newspapers.
"That strikes at the very integrity of what I do. Do I regret what I did? I absolutely regret what I did.
There's a situation when you're angry, when you're hurt and when you're offended you should really count up to 10, but I didn't get past one. I struck out because I felt it was against everything I hold dear.
However, the presenter of the Right Hook defended the comments he has made about the dangers of brain damage in rugby.
"But let me say one thing … if I tell lies about brain damage in the Rugby Union which may lead to dementia, Alzheimer's, suicide, drug abuse, domestic violence then I am a charlatan.
"And if I am a charlatan, I should be drummed off the national airwaves and the national newspapers.
Because if I stay silent who speaks for Sarah Chester and Lily Partridge, the two women who died in the last 12 months after playing rugby? Who speaks for Ben Robinson who died on the rugby field in Carrickfergus in front of his mother? Who speaks for Lucas Neville who was awarded €2.7 million in damages because of the irreputable damage to his health and career prospects?
This is the most important thing I have ever done in my life and I am not going to be silenced.
When asked if he was apologising to Johnny, Hook first responded by simply saying, "No."
However, when pushed the presenter did say he would apologise:
If I meet him I'll apologise to him. I regret it – what more do you want me to say? I regret what I did, is that not enough for you?
"I'll apologise to him to you, is that okay? I'm fine with that. I don't have a problem with that."
Source: The Late Late Show/YouTube