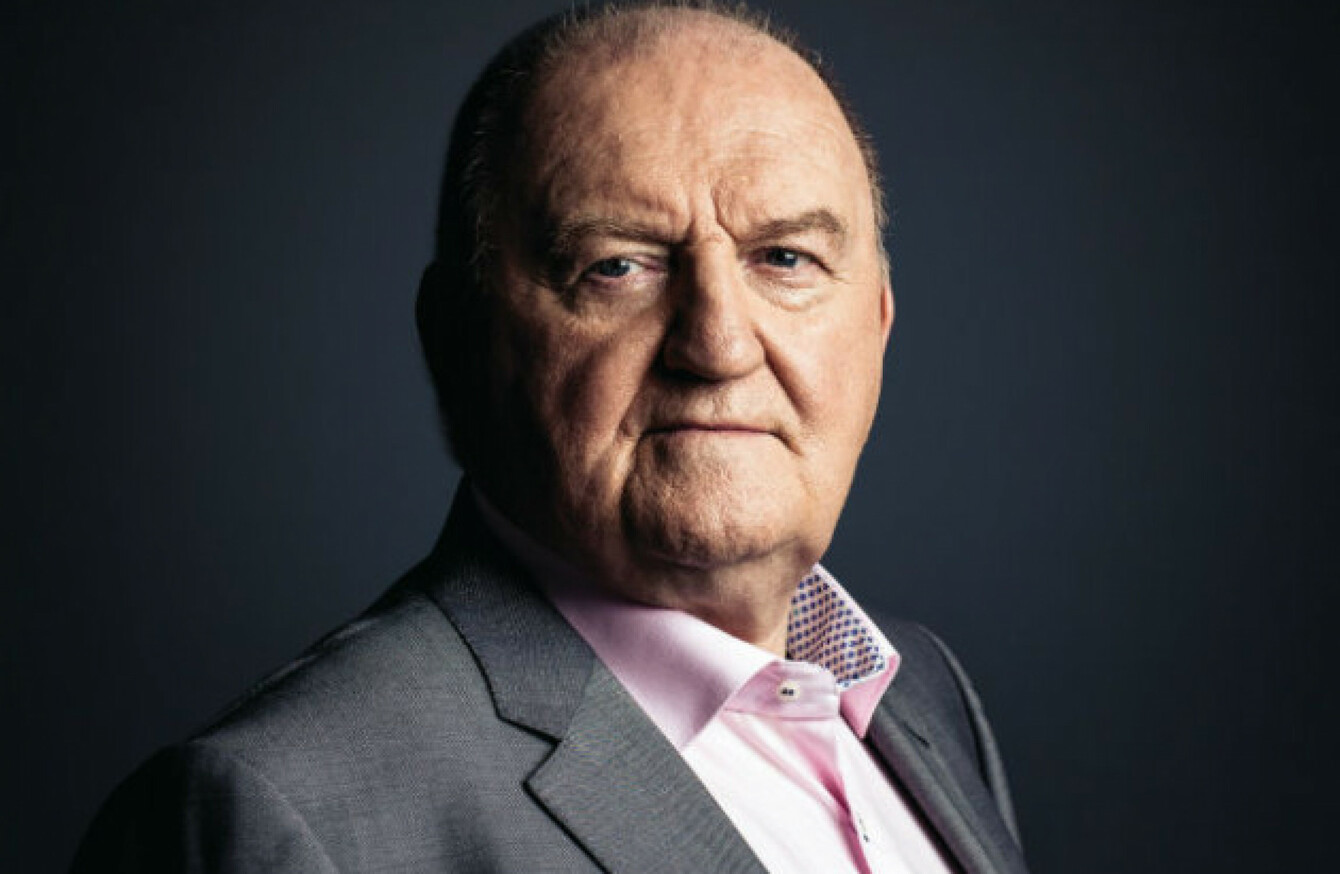 George Hook
Image: Newstalk
George Hook
Image: Newstalk
Updated at 10am
THE DALATA HOTEL Group has terminated its sponsorship deal with Newstalk following the controversy over George Hook's comments about rape on his High Noon show on Friday.
Hook and Newstalk issued unreserved apologies on Saturday afternoon for comments made by the veteran broadcaster on his programme, in which he asked "is there no blame now to the person who puts themselves in danger?".
The apologies came alongside widespread criticism of his comments. Campaigners and former abuse victims took to Twitter to decry Hook's comments as ignorant and dangerous, while the station's political editor Chris Donoghue described the remarks as "disgusting". Multiple posts by Twitter users called for Hook to be taken off the air.
The controversy shows little sign of dying down, almost three days after the remarks were made, as one of Newstalk's sponsors is the latest to throw in its twopence.
The Dalata Hotel Group, who own the Clayton Hotels, has posted a tweet regarding its relationship with the radio station.
"@Dalatahotels cannot support any radio station that allowed inappropriate and hurtful comments to be made," the hospitality company said.
"Our commercial relationship with Newstalk and sponsorship of George Hook High Noon has been terminated this morning."
Colleague's criticism 
Chris Donoghue also discussed the controversy during his Sunday morning programme yesterday.
Acknowledging his colleague's "full apology" over the comments, Donoghue said he had been critical of Hook as "this is a black and white issue – there is no grey space when it comes to rape".
"A victim is never to blame – that is very much so my view."
The presenter, who has worked at the Communicorp station since 2004, said all of his colleagues – from senior editors to reporters – "know the extreme responsibility they feel – that when you are dealing with rape it is not a story, it is a person's life and when you ask somebody to, for example, come on the radio, that is a major thing for them to do".
It was part of my motivation for [speaking out] because I know how responsible all my colleagues are about that.
https://twitter.com/chrisrdonoghue/status/906428150376271877
Hook's full comments from Friday's show can be read here, in our article from Saturday.
Former senator Maíria Cahill – a victim of abuse and a subsequent cover-up within the Republican movement – wrote on Friday that she was "fuming" over Hook's comments.
Orla O'Connor of the National Women's Council of Ireland wrote on Twitter: "Victim blaming at its worst and complete ignorance as to its impact on women who have been raped."
Author Louise O'Neill called his remarks "toxic".
Hook's apology, released by Newstalk's PR company at lunchtime on Saturday, said:
I wish to apologise unreservedly for comments I made about rape on my radio programme on Newstalk yesterday. It was unacceptable to suggest in any way that blame could be attributed to victims of rape. I apologise for the comments which caused hurt and offence, and for this I am truly sorry.
Newstalk's managing editor, Patricia Monahan said that the comments made were "totally wrong and inappropriate and should never have been made".
Newstalk has been contacted by TheJournal.ie. 
Rape Crisis Centre 1800 778 888
Samaritans 116 123 or email jo@samaritans.org
National Suicide Helpline 1800 247 247 – (suicide prevention, self-harm, bereavement)
Aware 1800 80 48 48 (depression, anxiety)
Pieta House 01 601 0000 or email mary@pieta.ie – (suicide, self-harm)
Teen-Line Ireland 1800 833 634 (for ages 13 to 19)
Childline 1800 66 66 66 (for under 18s)