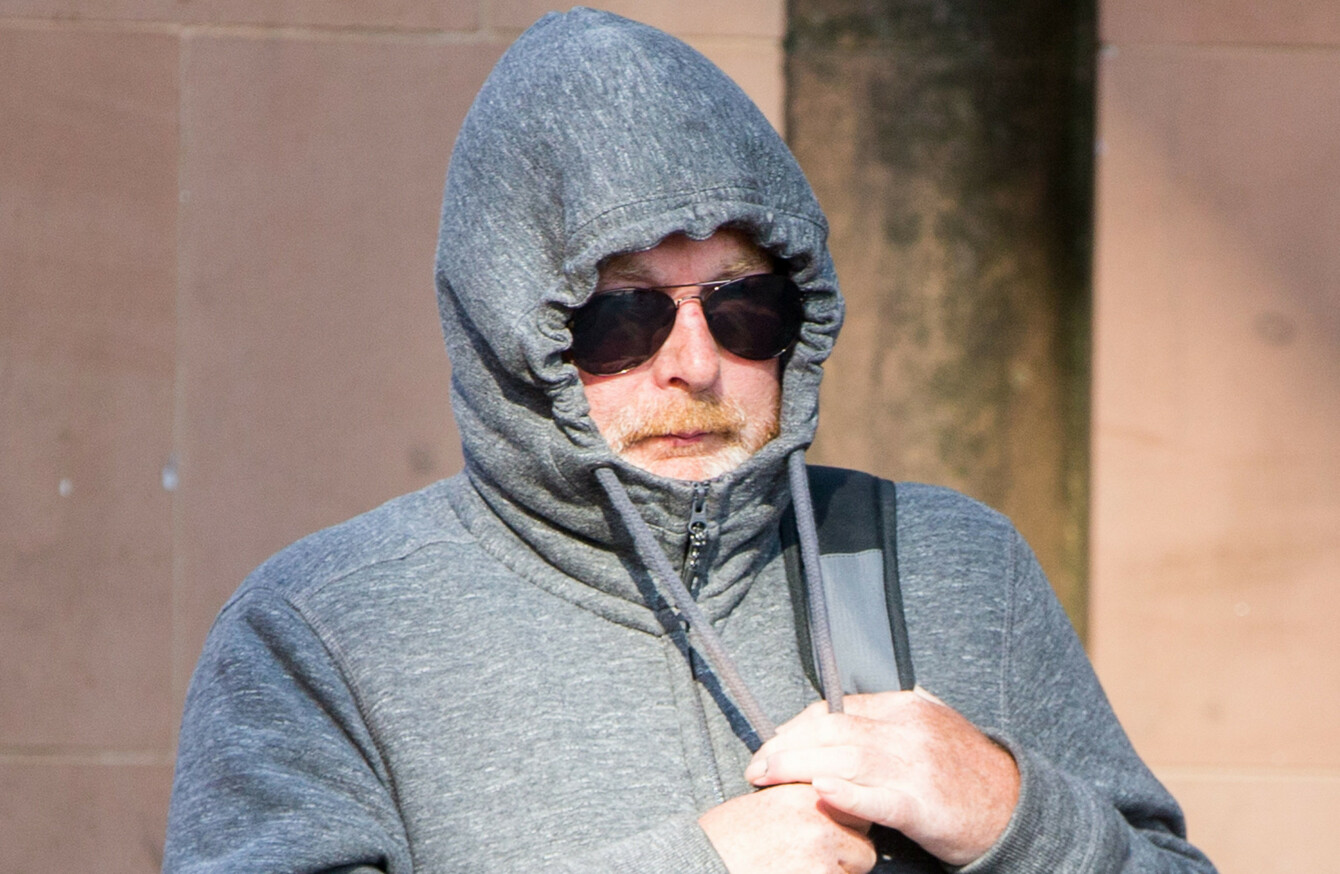 Ormond arriving at Newcastle Crown Court.
Image: Owen Humphreys/PA Images
Ormond arriving at Newcastle Crown Court.
Image: Owen Humphreys/PA Images
A FORMER YOUTH football coach and Newcastle United staff member has been found guilty of sexually abusing boys and young men over a 24-year period from 1973 to 1997.
George Ormond was found guilty on 36 counts at Newcastle Crown Court today, after the jury had deliberated for two days.
The 62-year-old had coached at grassroots football level for the Montagu and North Fenham boys' club, whose players went on to play for Newcastle United.
Ormond also preyed on his victims while helping out on youth project the Duke of Edinburgh scheme in a local school.
He had previously been jailed in 2002 after a number of men who played in his youth teams came forward to say he'd abused them.
After the publicity around a number of similar cases involving the sexual abuse of youth footballers, a number of other former players came forward to report crimes committed by Ormond.
The court heard that he regularly massaged male players as young as 11, sexually assaulted them in the woods, and abused them after getting them alone in his care.
He would threaten to drop them from the team if they told anybody, and said that no one would believe them.
Ormond denied all the charges but was found guilty of all but two of them in court today.
Detective superintendent Mick Patterson, in a strong statement issued following the guilty verdict, described the former coach as a "predatory paedophile" who used his profile to exploit boys.
He said: "Playing football was what these boys loved and in many cases Ormond destroyed the passion they held for the game. Some of them gave up playing football for good because of his abuse and he robbed his victims of the happy childhood they deserved.
I want to make it absolutely clear that what George Ormond did to those children was horrific and he is deservedly facing time behind bars. He has shown no remorse throughout this case and has instead tried to discredit those victims who bravely reported the abuse to police.
If it was not for the courage of those victims who came forward, then Ormond may never have been held accountable for his actions. Because of their bravery, victims of sexual abuse who have not spoken to police may now come forward and for that I commend them. This case shows that predatory men like George Ormond can still be tried and convicted, even decades after the abuse has taken place.
The court heard how, over a 20-year period, he "cynically manipulated" his authoritative position to his advantage, where he was liked and trusted by those he worked with.
He is due to be sentenced later this week.
Comments are closed for legal reasons